George's Pass Hospital Program For Kids With Autism
Mom's Message About the Doctor Who Treated Her Boy With Autism: "He Loved Us Better"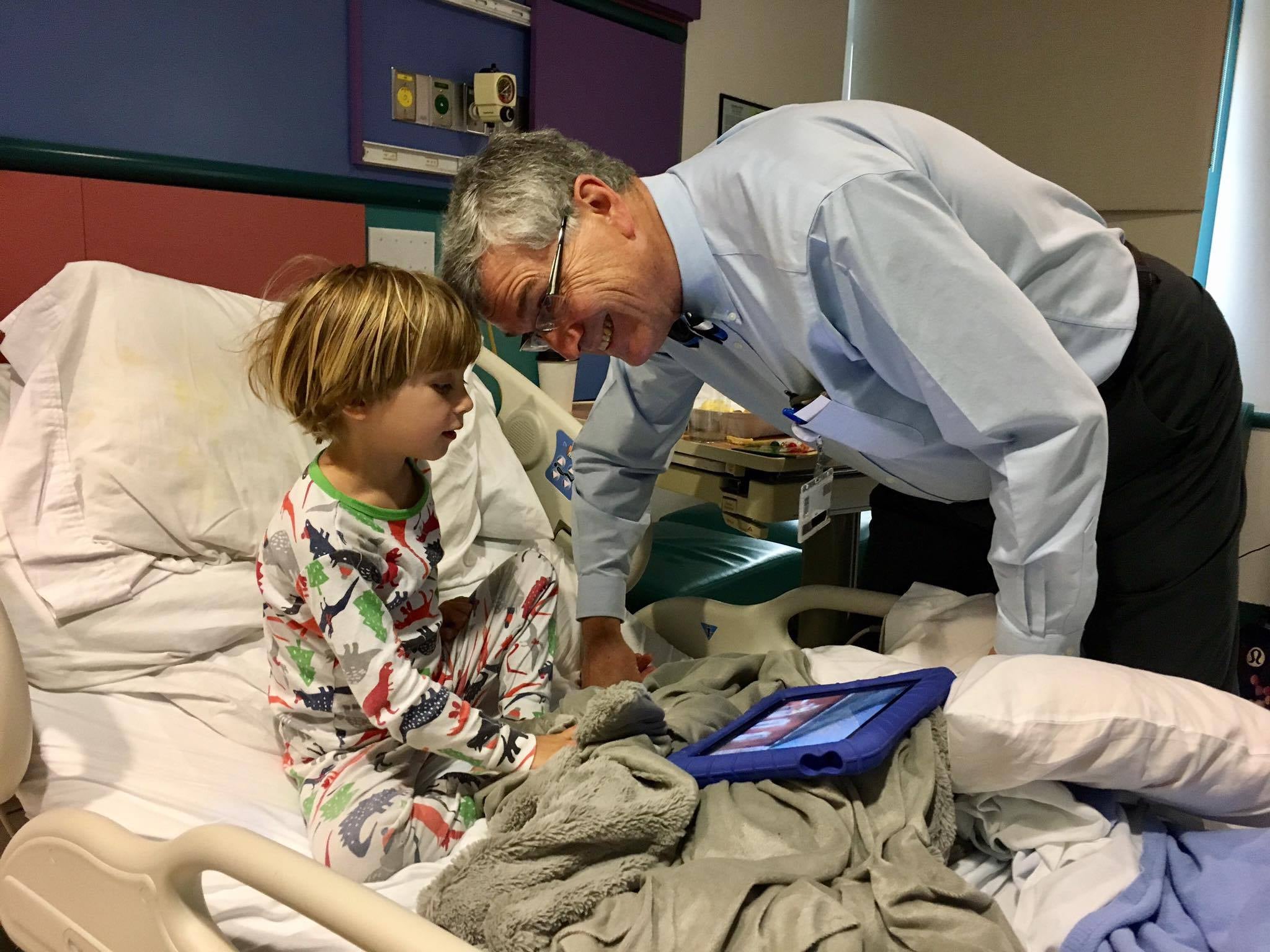 When Chrissy first checked into Valley Children's Hospital with her child, she knew that this visit was going to be filled with "particular parenting lessons" and she had to be open to all of them. Her 6-year-old, Parker, has autism and was being admitted for a ruptured appendix which meant that despite her own fear, she had to be brave during this scary time for her kid.
However, after over a week in the hospital, Chrissy was left speechless over how amazing this facility is — and not because of their impressive statistics or equipment. "As a parent, one thing matters to me just as much. (Maybe even more)," she wrote on Facebook. "It's the way they loved us better. It's the way they took care of my son — my heart — my life — my soul housed in a little, tiny 6-year-old form."
With every interaction involving Parker, from the vital sign checks to even every trash can emptying and extra cookie deliveries with lunch, Chrissy explained that Dr. Allshouse and his team were different. "Here every single person we interacted with loved my son better," she wrote. Part of that care and consideration came from their "George's Pass" hospital program created specifically to help children with autism during their stays.
"When you have a child with autism, a more routine hospital visit can be a truly traumatic event. But when the hospital staff knows how to approach and communicate with a child who processes the world differently, everything changes for the better," Chrissy told POPSUGAR. "Not only does this improve outcomes for the child, it puts the whole family at ease."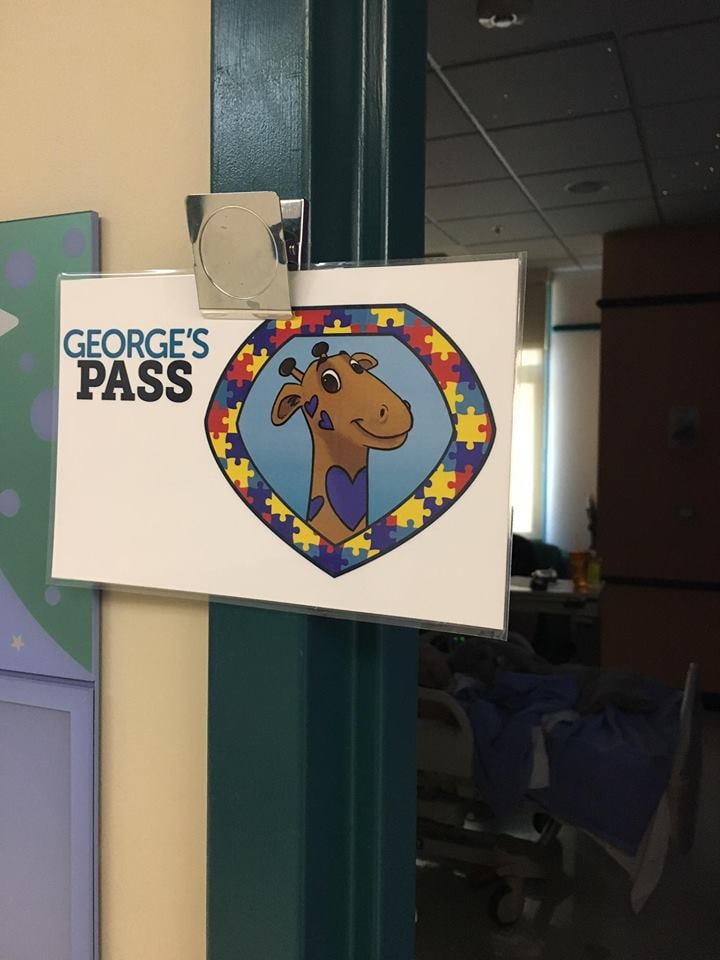 For these patients a George's Pass icon is placed outside their door to alert the entire healthcare team of this child's "super powers" and to reduce his or her exposure to noisy areas of the hospital. "It means I don't have to tell every person that walks in the room that my son has autism." she wrote. "And it means they already know what it means and how to best make him comfortable. And it's executed with fidelity from the moment you are admitted."
While there are many other amazing aspects of this program for children with autism and their families, it was Dr. Allshouse who transformed their hospital stay:
This man is everything a doctor that takes care of children should be. (And so much more). He reminds me of what doctors were like when I was growing up. He wears a bow tie and tells funny jokes. He looks me in the eyes and explains things thoroughly. He asks questions about my boy and respects the fact that I am the only Parker expert in the world. He makes me feel like he has all the time in the world for us, although I know this to be far from true . . . I wish the world understood autism as well as this hospital does. It has made all the difference in our stay. May everyone be blessed with a Dr. Allshouse and understanding in their life at the exact moment you need it most.
Chrissy hopes that the exceptional care that her child received will inspire other parents not to be afraid to have high expectations for their own children. "As a parent of two with autism, it's my job to share autism awareness everywhere we go," she told POPSUGAR. "However, as the world becomes more aware of autism, and how to adapt to these unique individuals, the easier my job is!"