Girl Told to Change Her Virginity Rocks T-Shirt
Student Forced to Remove Her "Virginity Rocks" T-Shirt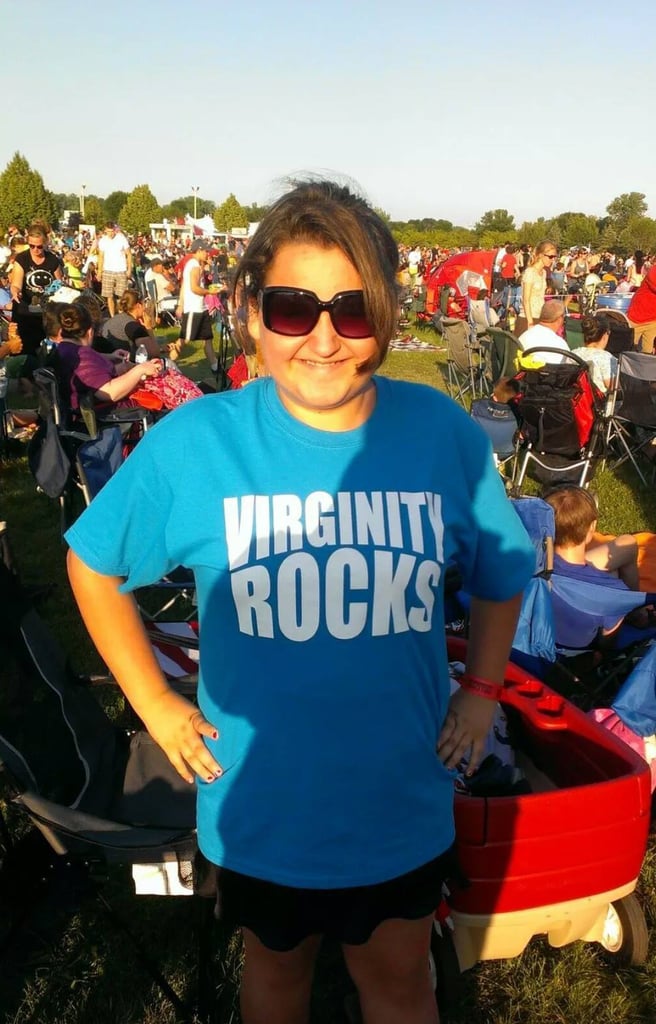 Virginity rocks . . . just not on school grounds. When Chloe Rubiano wore a t-shirt expressing that sentiment, administrators at Ramay Junior High made the eighth grader change into a different top. The vice principal allegedly told Chloe that her shirt "contained sexual content," and would "open up too many doors for conversations."
"I didn't really see the big worry, but they called me to the office," Chloe tells a local news station, adding that she has worn the shirt plenty of times at previous schools. Her mom, Bambi Crozier, was equally shocked by the school's decision.
"This is part of sex [education] to me," Bambi says. "It represents what she believes." Bambi says her daughter will still wear the shirt in public but plans to leave it at home during school hours. "She needs to respect the wishes that the leadership has, and she will. She's a good kid."
What do you think of the school's decision? Share your thoughts in our poll and the comment section below.