Girls Raise $10,000 For Dallas Police With Lemonade Stand
This Might Be the Sweetest (and Most Successful) Lemonade Stand Ever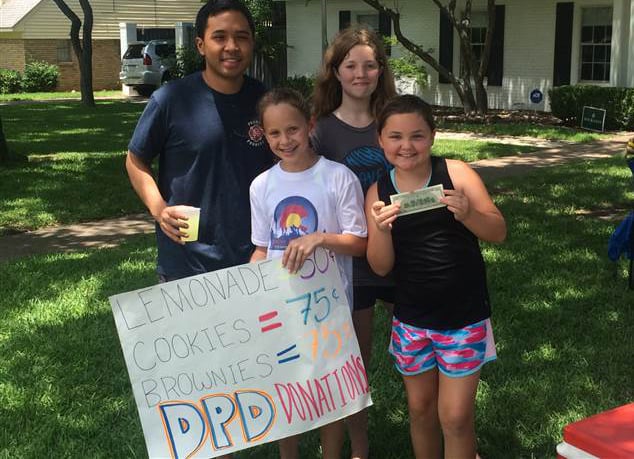 When two young girls set up a lemonade stand to support the families of the fallen Dallas police officers, they hoped to raise $100.
They didn't come close. They raised $10,000.
"At first we thought we would get about $100, but after we got to about $5,000, we realized we could get this really high," 12-year-old Lauren Roach — who had help from 11-year-old Landry Nelon, 9-year-old Emmy Roberts, and her 8-year-old sister Lily — told NBC 5 News in Dallas.
The girls collected that shocking sum of money in just two days, and they didn't even run out of provisions.
"People were just driving by," Lauren's mother, Tracey Roach, said. "They didn't want lemonade, they didn't want anything. Just giving them 20s, 50s, you name it, just giving money. And everybody saying, ' . . . We support Dallas, we support families, help Dallas become a better place.'"
And that's just what the girls had hoped to do when they dropped off a check at a North Dallas police department.
"We felt really bad for all the victims' families," Lauren said. "We just really feel that every little penny counted."