H&M Kate Morgan Summer Collection 2019
These Kid-Friendly Summer Trends Will Be an Instant Hit in Your Household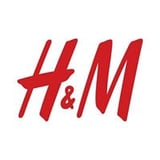 Being the rock-star parent you are, you know when your child will l-o-v-e a certain trend or accessory. Teaming up with
H&M
, we're making it easier than ever to pick up those instant wins.
Kids are notoriously picky, especially when it comes to their wardrobes. Who can blame them for wanting to have a say?! First and foremost, kids want to be comfortable, but they also want to fit in while standing out. At the end of the tantrum, what they really want is to rock a confidence-inducing outfit that makes them feel good on the inside and look good on the outside.

Parents, on the other hand, have fit, durability, style, and budget front of mind, so it's no secret that hitting the sweet spot between parent-approved and kid-approved can sometimes be a challenge. Bursting with vibrant colors, playful prints, and breathable, easy-to-move-in fabrics, H&M's newest Summer-ready collab with British artist and illustrator Kate Morgan virtually guarantees you'll be dressing your youngster in an outfit that they love as much as you do.
The collection is full of imaginative designs celebrating nature and fused with color, coordinating pieces that can easily be mixed and matched, and effortless silhouettes your kids can run around in all day long. Below, find the kid's tropical styles from $4.99 that we can't get enough of and discover how we envision your kiddos rocking them in the warm months ahead.