Source: POPSUGAR Photography / Mario Elias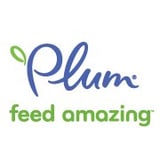 Eating healthy can be easy when you have healthy snacks within reach. We partnered with Plum Organics on this post to show you how.
Healthy food is the key to a healthy life, but not all of us have the means for a personal chef to create healthy and delicious meals. Trust me, it's been on my wish list for a while.
So in the meantime, it's up to us to create an environment of healthy eating, snacking, and mindfulness to steer our kids in the right direction. And you can kick things off this weekend by making a few tweaks to your pantry.
Make It Easy
Healthy eating comes naturally when you've made it a habit, so make it easy for your family to reach for the good stuff. Have fresh fruit out on the counter that will entice you to make smoothies for the entire family or munch on as a quick snack. For the babies in your life, Plum Organics pouches will hit the spot and fill them up with a wide variety of organic fruits and veggies, ancient grains, and even herbs and spices!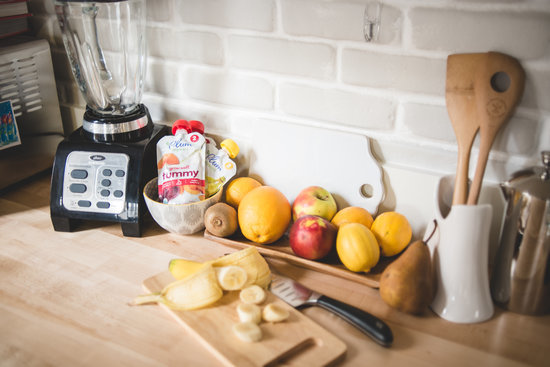 Take Note
A fun way to say "I love you" and keep smart snacks within reach is to install a magnet board. You can use mini magnetized containers for storing tasty snacks, so your wee ones can just grab preportioned amounts. Not only does the magnet board make snacking super easy, but you can also write cute messages on it!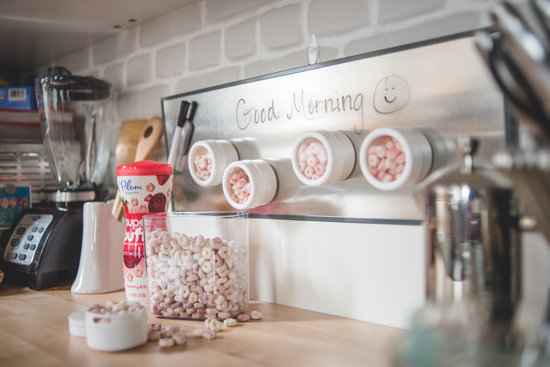 See Your Food
Save some money and see what you're eating by buying in bulk then storing the goods in clear, easy-to-handle containers. You'll see what you have without making a big mess of your kitchen and can avoid those annoying torn bags that never really seal tightly to begin with. You can also use clear, sliding organizer shelves in your cabinets and drawers for quick access to cooking tools, packaged snacks (for those kids who can't quite reach the shelves), canned goods, or spices.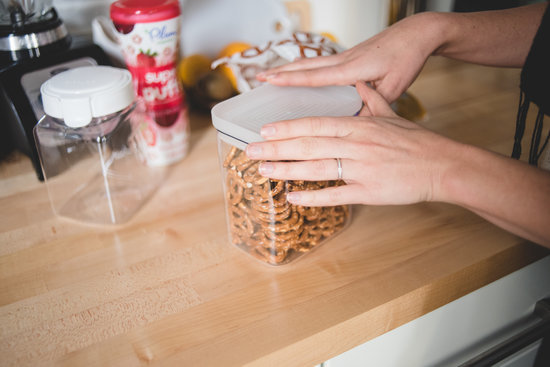 More From Plum Organics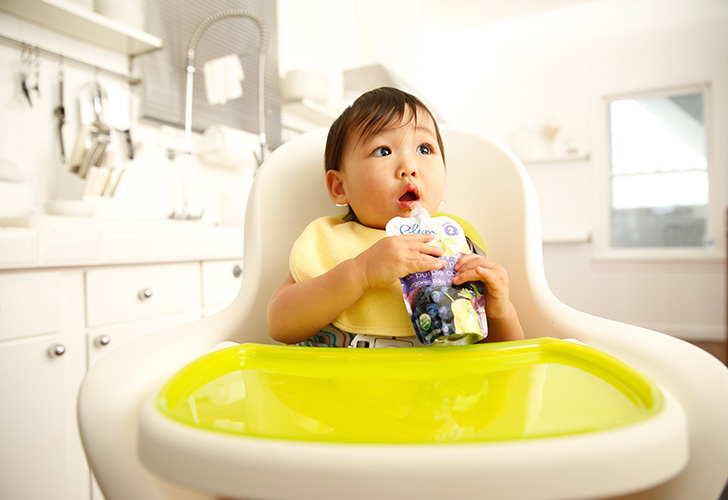 Is your little one starting solids soon? Plum Organics® offers culinary-inspired recipes your baby will love. Plum introduces little ones to ingredients like kale, Greek yogurt, and quinoa mixed together in unique flavor combinations! Explore more flavors for your tiny taster at PlumOrganics.com.
Image Sources: POPSUGAR Photography / Mario Elias and Plum Organics