High School Alters Yearbook Photos
High School Photoshops Students' Yearbook Photos, and the Kids Are Not Happy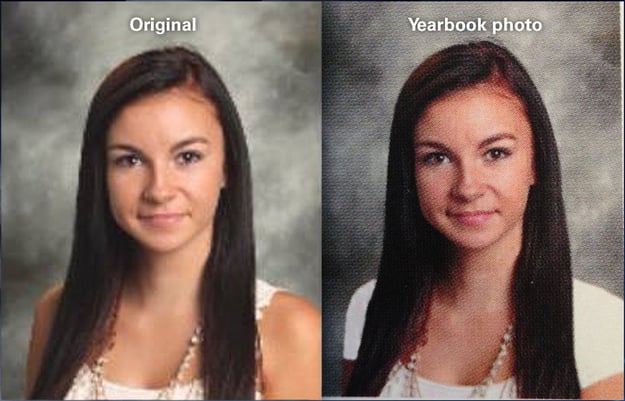 There are always a few kids who hate their yearbook photos, be it because of a blemish or bad hair day. Some students at Wasatch High School, however, have a legitimate reason to be unhappy with their pictures. Several female students at the Utah school say administrators altered their photos to cover up their skin. According to the students, this was all done without their permission or knowledge.
"They didn't give you an option to fix it, so you look funny in your yearbook picture," Shelby Baum, whose image was photoshopped, tells a local news station. The administration, however, says it warned students that the photos might be edited if the outfits did not follow the school's dress code.
"We only apologize in the sense that we want to be more consistent with what we're trying to do in that sense we can help kids better prepare for their future by knowing how to dress appropriately for things," Superintendent Terry E. Shoemaker says.
To see what parents have to say on the issue, read the full story on The Huffington Post.
Source: Fox News