Holiday Tips for Moms
The Smart Tricks This Busy Mom Uses to Enjoy Family Time During the Holidays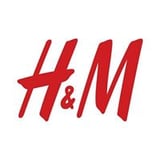 The holidays are always a busy time, but that doesn't mean they have to be stressful. We've teamed up with
H&M
to share how this doctor, wife, and mother of two gets through the season seamlessly.
Within 20 minutes, Hina Cheema goes from an emergency surgery to her kids' soccer practice. Around the holidays, the OBGYN robotic surgeon and mom adds more school events, choir performances, and family dinners to the schedule. In her world, every second counts.
Hina has come up with solutions for holiday challenges. She encourages her kids to be more independent, which frees up more of her time. She's also learned to accept that life can't always be perfect. Not only do Hina's smart approaches save time, they also inspire self-confidence in her kids. As a mom, that's the best holiday gift you could ask for.
The Secrets to a Smooth Holiday Season
In her day job, Hina has to endure high-stress situations. So at home as a mother of two, she does what she can to keep things running smoothly, which can be a stretch around the holidays. Luckily, Hina has smart solutions — she is an accomplished doctor, after all. "A designated holiday budget will be your best friend, I promise," she told us.
Hina also plans ahead and puts everything on a shared calendar. While organization can help parents tackle more responsibilities themselves, Hina thinks moms shouldn't be afraid to delegate, too. "Ask for help. I can't stress more how important this is," she said. That can mean help with child care, housekeeping, food, or anything else you can think of. Hina's husband, Zaki, keeps things running smoothly when he's home, but he travels three days during the week for work, so Hina really knows the value of an extra hand. "You absolutely can't do every single thing you have planned if you try to do it all by yourself," she admitted. "Either ask for a friend's help or hire help that will free you up to do things only you can do."
Empowering Your Kids Is the Key to Less Stress
Hina also expects help from her kids, Ayra, 10, and Yusuf, 5. Even though her children are young, she makes them partners during the holiday season. "Ayra can cook a fried egg, make a peanut butter and jelly sandwich, do her laundry, clean her room, load her dishes in the dishwasher, rake leaves, and mow the lawn," Hina explained, leaving us pretty impressed. "She also loves helping her little brother with his chores."
Because Hina supports her kids' independence, she doesn't have to spend extra time doing their basic chores. But having your kids make decisions for themselves is also great for them. For example, letting kids choose their clothes for holiday parties may seem like a simple task, but it's actually empowering. "It's imperative that we let our kids express themselves via their outfit choices," Hina said. She has found that this small act inspires independence and confidence. "Knowing that they can wear what they want means their fastidious mom is OK with whatever they choose. That is huge because I'm a perfectionist mom and it's not easy for me to let go of that control, but I do it for them," she explained.
When special occasions come around, Ayra and Yusuf can't wait to buy their new clothes as soon as possible. Often, Hina and the kids gather around the computer and do some shopping together. This incorporates another holiday tip from Hina: embrace online shopping. "They are especially excited about Eid, which comes twice a year. They get tons of gifts and get to do their favorite activities," she said of the Muslim holidays. Both Ayra and Yusuf are enthusiastic about dressing up for these moments, because they get to wear their favorite colors and fabrics. "Yusuf is all about red. He also loves bowties and fancy dinner jackets and blazers," she said. As for Ayra, her festive style skews a bit more 9-year-old chic. "Ayra's favorite colors are black and white; I asked her why and she says, 'It's modern, hip.' This season, she is all about sequins," Hina explained. Even though Ayra is more of a tomboy, Hina said she likes to dress up traditionally on special occasions: "She wants to be appropriately dressed."
Make Time For Yourself, Too
Since Hina is an OBGYN, newborn babies get to decide how long she sleeps and how much time she spends with her family. "Babies can come at any time," she pointed out. "Leaving my stress at work is an art I have come to master. I know that when I am on call, I can be called into the hospital at any time. I make the most of the time I am at home." Everything in Hina's house has been simplified and organized. The kids' schedules are on a calendar that hangs in the kitchen. Ayra and Yusuf also have a daily checklist that they have to complete by the end of the day, whether Hina is home or not.
All this planning means Hina actually gets to pencil in some moments for herself. "I am a huge proponent of self-care. I take time for myself so I can be a better mom to my children and a better doctor to my patients," she said. That's where her style blog and Instagram account @StoryofStyle come into play: "I absolutely love writing and sharing the happy moments, fashion, family, and medicine and connecting with people from all around the world. It's my refuge." Hina knows the power of self-expression, for moms and for kids.
Credits: Photography Tawni Bannister; Art Direction: Colleen Lennon; Hair and Makeup: Ashley Schultz; Prop Styling: Katja Greeff; Wardrobe Styling: Emma Sousa; Production: Andi Nash