How to Deal With Kids' Curly Hair
The 1 Thing You Need to Stop Doing If Your Kid Has Curly Hair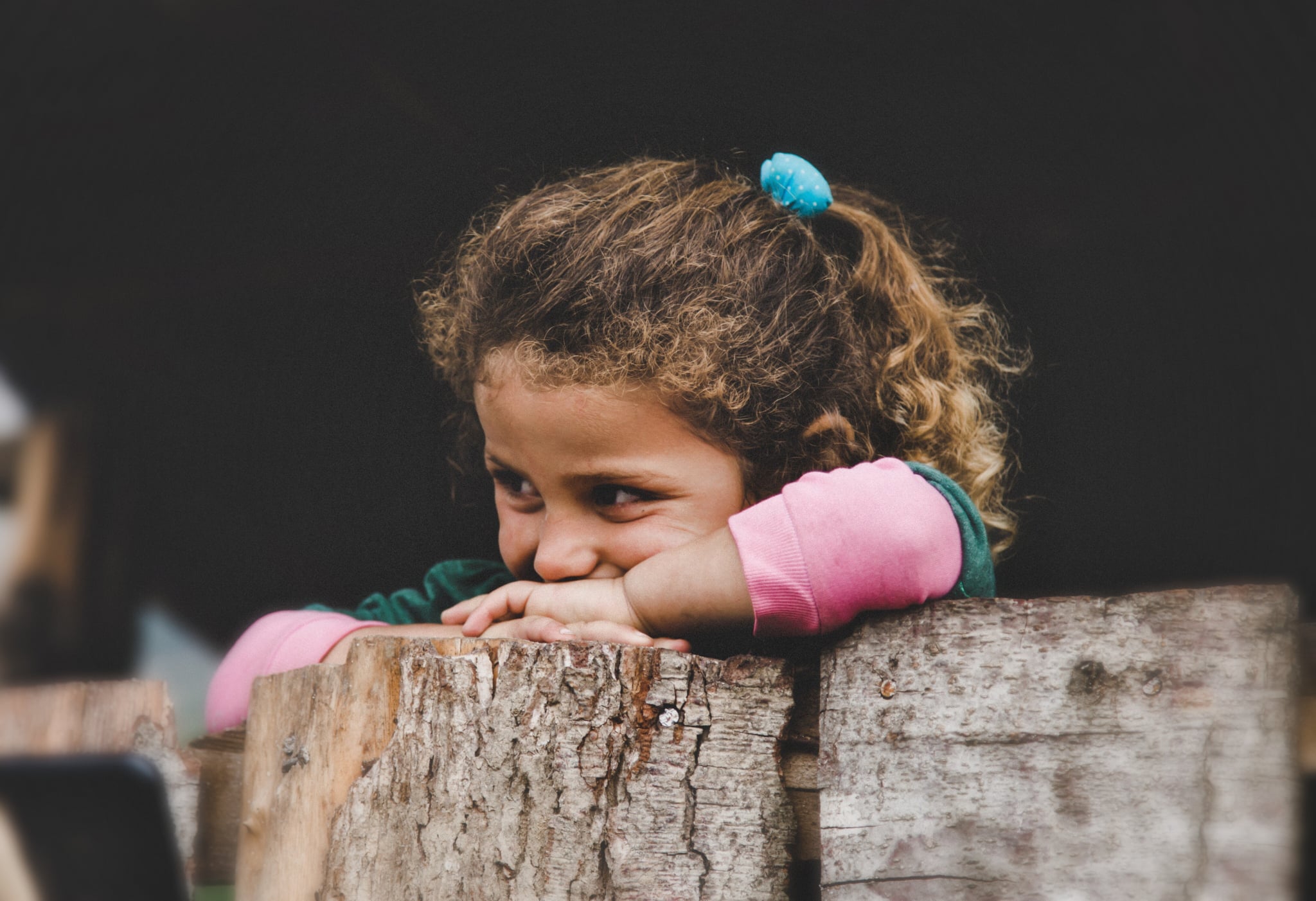 Confession: I may be a little vain about my curly hair. It wasn't always this way. Growing up, I hated it. I was jealous of all the straight-haired girls in my fifth grade class who could run their fingers through their sleek, shiny tresses, which would fall immediately back into place on their shoulders.
I tried doing this once. As my hair fell back down after running my fingers through it, I imagined it falling back into place, just as theirs did. I was broken out of this reverie when a classmate stopped in front of my desk, looked at me, and asked, "What happened to your hair?!" I immediately excused myself to the bathroom and discovered, to my horror, that my hair had turned into one giant frizz ball. Mortified, I remember wearing it up in a ponytail for most of the rest of the school year.
It wasn't until my aunt gave me a book near the end of high school called Curly Girl: The Handbook that I finally started treating my curly hair as an asset, not a liability. As a mom, I've hoped to be able to pass this knowledge on to my kids, but all of them ended up with my husband's straight blond tresses — easy, but maybe not as fun. So, for the parents out there who are at their wits' end with their curly headed kids, I've got a few tips for you!
1. Stop using shampoo.
Yes. I'm totally serious. Give your curly girl or guy one last shampoo (known in curly-girl circles as "the final wash") and then gather up all of those Johnson & Johnson or California Baby bottles and give them to your next-door neighbor's straight-haired kid. Shampoo has detergent-like qualities that actually strip curly hair of the natural oils it needs to be curly or wavy instead of frizzy, and curly hair and scalps can be cleaned just as well with conditioner and a little fingertip friction.
2. Start using safe conditioners and hair products.
Curly-hair maintenance requires you to use silicone-free, sulfate-free, and alcohol-free products. Any of these ingredients used on curly hair can disturb the delicate balance of naturally occurring oils that keep it soft, shiny, and smooth.
I recommend Not Your Mother's Way to Grow Leave-In Conditioner ($8), Shea Moisture Superfruit Multi-Vitamin Leave-In or Rinse-Out Conditioner ($9), and Cantu Leave-In Conditioner ($4), but V05 and Suave have some compliant products as well! Just be sure to check the ingredient lists before purchase. Luckily, many brands seem to be catching on to this shift in the curly world and label themselves free of curly-head no-nos.
3. Start "plopping."
It's totally a thing. When your little curly-haired cupcake gets out of the tub, instead of grabbing the terrycloth towels, go for the favorite college t-shirt that you just can't bring yourself to get rid of and have your kiddo bend over. From tip to roots, push those ringlets up toward the scalp like an accordion to remove excess water. Gently apply some leave-in conditioner or gel, touching the hair as little as possible. Then have your ringletted rascal lower their head onto the t-shirt and tie it around their head. You can try this plopping technique for anywhere from 10 minutes to overnight. Air-drying after plopping is recommended, but diffusing is OK every once in a while.
4. Keep your child positive about their naturally curly hair.
It's going to be so important for your curly girl or guy to know how wonderful their curly hair is in a world that often praises sleek, straight looks. It took me years to appreciate the positive comments I'd receive from aunts and my mom's friends about how beautiful my curly hair was. I was lucky that I got such positive feedback, even when I had my fair share of frizzy days. Whenever I wear it down now, I view it as pushing back against all those curly-haired insecurities I had when I was younger. Curly hair rocks; it just takes a little work.