How a Doctor Stays Germ-Free at Home and at Work
Doctor by Day, Mom by Night: How This Woman Creates a Germ-Free Safe Haven at Home and at Work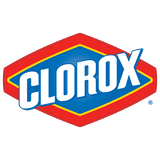 We partnered with
Clorox
to showcase how one caregiver stays germ-free throughout her day, and how you can, too.
Dr. Natalie Crawford lives and breathes motherhood — not just the bright, shiny, Instagrammable moments that we're inundated with on social media. As a fertility doctor, Natalie is more concerned with the hard realities that come with being, or wanting to be, a parent — her patients run the gamut of couples suffering from infertility, single parents, same-sex couples, and those wanting to preserve their fertility with egg or embryo freezing. While her primary job is to help those who are trying to start a family, she also sees herself as an educator, helping her patients understand their own bodies and reproductive options.
Natalie's connection to her work runs even deeper than just a passion for helping families — she personally struggled with pregnancy loss and miscarriage before her two children came into the world. Instead of shying away from the tough conversations, she lets this personal experience inform her interactions with her patients and the topics she covers in her podcast, "As a Woman." Through her professional life, her podcast, and her social media presence, she's working to help normalize the conversation about women's health and fertility. So what makes this full-time caregiver tick, and how does she cultivate a safe haven both for her patients at the office and for her family once she gets home? We teamed up with
Clorox
and sat down with Natalie to get an inside look into how she goes from the OR to the playroom with ease.
Empowerment, education, and empathy: these are the key words that Natalie lives by, both in her medical practice and in how she's raising her children. "I quickly realized as a fertility physician that many women do not understand their bodies, and this is not their fault," she said. "The truth is that there is a large stigma around women's health, and talking about things like the menstrual cycle, fertility, aging, family planning, and miscarriage is not common. I believe that by educating women I can help break down these barriers."
Natalie takes her role as a caregiver extremely seriously — she's acutely aware that every person who walks through her door is in their most vulnerable state. "I never lose sight that every patient who schedules an appointment with me and walks into the clinic is trusting me to take care of them," she said. Ultimately, it comes down to building trust with her patients and with the community of women she reaches with her podcast. "I believe that for women to be truly empowered, we must understand our bodies, our fertility, and put our family planning goals right up front, just as we do with all the other goals in our life," she said. "[That] empowerment derives from a place of understanding and authenticity, and if I can help even one woman on her journey, then that is an amazing honor."
This trust extends to how Natalie ensures patients feel like they are in a safe environment when they are in her office, from the waiting room to the operating room. Enter: Clorox. "In medicine, having a germ-free environment is essential for good patient care," she says. "In women's health, we want every woman to know that details matter. Just as we are meticulous in the lab when is comes to sterilization and an appropriate environment for our embryos in eggs, we want every patient to walk into a clean exam room, consultation room, and clinic, and trust that we are a safe haven for good care."
And that attention to detail follows Natalie home, where she has a three-year old boy and four-year-old girl waiting and ready to get their hands dirty. "Being a caregiver to your kids is hard work, and being a doctor mom is no joke," she says. "We work hard and play hard, and I love letting the kids learn by exploring outside and getting messy. But this means that they bring all the mess inside. I'm a clean-loving girl with a white house, so trusting the Clorox products we use to clean allows me to give the kids freedom to explore and play the outdoors without worrying about cleaning up the mess later. Plus, the trust I have in Clorox products lets me focus on the tasks at hand: being a mom and being a doctor."
Just like she's encouraging women to understand their bodies, break down stigmas, and share their experiences, Natalie is equally committed to inspiring her children to dream big. "We are big on not having boy things or girl things, and we support the fact the girls and boys can each uniquely become anything that they dream about," she said. "I try to [teach my kids to] treat everyone with kindness and to believe that they can do anything they set their minds to."Because she's had her own struggles with infertility, Natalie feels that she's able to be especially empathetic, both to her patients and to herself. "I know what it feels like to question if motherhood would ever happen for me," she said. "I know what it feels like to be left behind in your social circle. I know what it feels like to be worried, vulnerable, and scared. I know what my patients are going through, and I try to approach every patient as I wanted to be treated." Yet, she also knows the joy that comes with finally becoming pregnant and then being a parent. "Seeing yourself in the eyes of your child, knowing that caring for them will shape them into the people who can change the world — that is what parenting is all about," she said.
Ultimately, Natalie's life revolves around caring for others, whether it's by helping other families realize their dream of having a child, or by setting a strong example for her own children at home. But, she wouldn't have it any other way; she said, "Being a caregiver is an honor. Being a doctor is an honor. Being a mom is an honor. And I take none of it lightly."
Shop the Clorox Products Natalie Trusts
Credits: Photography: Matthew Zach; Art Direction: Meg Konigsburg; Prop Styling: Katja Greef; Hair and Makeup: Brett Jackson; Wardrobe Styling: Emma Sousa; Production: Cassie Doyle