How to Dress Your Kids For Back to School
Treat Every School Day Like It's Picture Day
We've partnered with
Nordstrom
to help your child have a stylish return to school with this shopping checklist.
Pencils! Notebooks! Lunchboxes! And most importantly — new clothes! Since those first few weeks during every new school year are filled with such memorable moments, we want to help you make sure your kids are ready to go. Whether it's meeting their new teacher for the first time, taking that classic "First Day of School" photo on the front porch, or just enjoying that first walk together to the bus stop, all it takes is one quick shopping trip to curate stylish looks that will ensure each moment is Instagram-ready.
First, start building a wardrobe with a few statement-making pieces — your child's personality will come through with punchy patterns, and it's sure to help them stand out in class when meeting their new teacher. Plus, bold patterns in neutral tones will really give your child that extra boost of confidence and swagger they need to leave a lasting impression. And while those florals and graphics are eye-catching, the basic color palette is actually practical. You'll be able to mix and match every piece in their wardrobe together for multiple outfit ideas and add a few fanciful touches (like a fun bow tie) for a stylish twist.
The secret to nailing the perfect "First Day of School" shot? Fun props! The next item on your shopping list should definitely be a new backpack. Let them pick out their own and they will be more excited to show it off when you whip out your phone to snap a few pictures. Bonus: when you empower your child to choose their own accessories, it's just another chance for their unique style to shine through.

A new school year also means a new season, so back-to-school shopping is the perfect opportunity to get ready for the fast-approaching chilly weather. Prep for days and weekends spent outside, whether it be an annual Fall Fest or an apple-picking excursion, by choosing stylish bombers that will complement your child's personal style. The key here is color — a pastel leather jacket is unexpected and chic, while a navy puffer with an orange inset adds a pop of fun.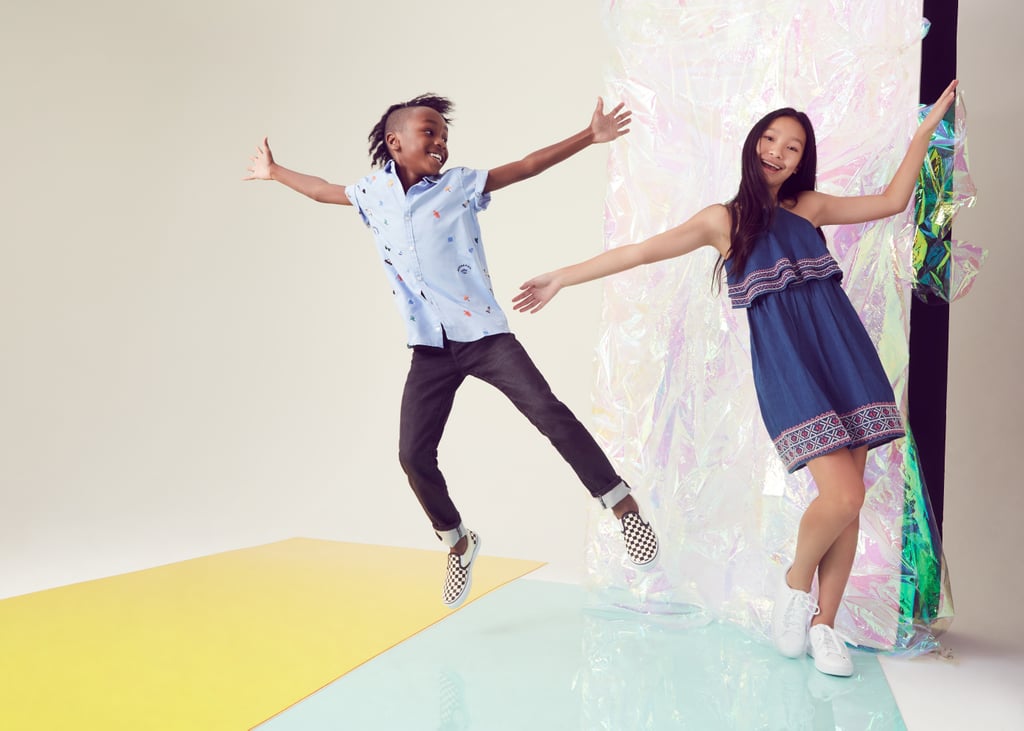 Picture day is always a major deal, and you'll want your child feeling their best when the big day rolls around. Set aside one back-to-school shopping purchase for that pivotal day. Having something special and new to wear will make the experience more memorable (and the smiles bigger!).

For a more self-assured picture-taker, deck them out in trendy pieces they're excited about, like jumpsuits, patches, embroidered tops, and new sneakers. That way, they'll feel photo-ready from every angle.
More Back-To-School Style Inspiration From Nordstrom