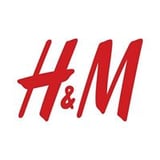 If anyone has figured out the balance between career and family, it's mompreneur Adrienne Bosh. Here, we've partnered with Adrienne and
H&M
to show how dressing her children reveals their unique personalities and helps them embrace their individuality.
On a snowy day in March, the Austin, TX-based Bosh family were on set modeling the latest collection from H&M when there was a loud crash. "I didn't mean to do that!" Jackson Bosh proclaimed over the crash. Adrienne Bosh, standing at a petite 5 feet tall, hustled over and took a quick scan of her eldest son for cuts, bumps, and tears. Once she saw Jackson was perfectly fine, she grinned at the crowd gathered around the scene. Chaos is a regular part of Adrienne's life, and she is used to this type of scene. As a mother of five, wife of former professional basketball player Chris Bosh, fashion influencer, activist, and entrepreneur, she knows a thing or two about embracing the chaos.
So, what's the day-to-day like as a mother of five children? Ask Adrienne and she'll say, "It really depends." Her life is constantly about juggling the schedules and routines of her entire family.
The oldest is Trinity, her stepdaughter and unofficial leader of the little Bosh crew. "She is sweet, kind, and considerate," Adrienne said. "But she's our little jokester, too."
Then there is Jackson, seen below, whom Adrienne refers to as her "little CEO." Next comes Dylan Skye, also seen below, who is the confident, artistic type. And finally the twins, Lennox and Phoenix, who, at just 2 years old, are already showing their unique personalities. Lennox is the thinker, while Phoenix is the fire starter.
That's a lot of different personalities to juggle, but Adrienne said the secret is finding little routines that help the children feel in control — especially when it comes to expressing their unique style.
"I definitely find that routines really help with limiting the chaos," Adrienne said. "If they have set routines they're following in the morning, then they know what to expect." And while this methodology definitely helps cut down on the number of tantrums each day, it doesn't limit the chaos entirely. "There is chaos, but it's the fun chaos."
The secret to Adrienne's success is allowing her children the independence to make their own decisions without overwhelming them with too many options. For example, when the Bosh family travels, which is often, Adrienne precoordinates looks, numbers each outfit, and puts it in a ziplock bag. "I'll say, 'Go grab bag number four,' and inside will be a look with a few different options. Maybe two shoes or two shirts," she explained. "It's important to give choices because they love to feel like they have that independence and that say-so in how they look.
That independence really shines through with Jackson and Dylan, Adrienne's middle children. Little strategies help to move their morning routine along. "Honestly, as long as it's comfortable, Jackson will wear it," she said.
Finding comfy but cute options is easier than ever with the collaboration between Paris-based Nathalie Lété and H&M. Lété is a world-renowned artist who works across illustrations, textiles, ceramics, and paintings and has brought her artwork to life through a collection of kid-friendly, bold, tropical prints.
Adrienne said this collection specifically speaks to her family with its creative and imaginative designs. "It's nice when I can choose some things that I know will make them happy and some things that will make Mom happy, too," Adrienne said. "Finding a way to merge the two and also keep in mind their individual personalities."
As a fashion influencer in her own right, how does Adrienne handle it when her kids want to wear something she wouldn't normally pick? "I think that you have to encourage them to show some of that personality, because that's what is going to give them confidence." So while Dylan's color of choice is "rainbow," Adrienne will encourage her to pair it with a denim or a faux-leather bomber jacket. "It's about teaching and finding ways to bring the whole look together," she said. "We want them to have fun in it. We want it to look good, but ultimately we want them to feel confident."
Credits: Photographer: Lauren Loncar; Art Director: Colleen Lennon; Visual Designer: Becky Joy; Prop Stylist: Aja Coons; Wardrobe Stylist: Emma Sousa; Makeup Artist: Johanna Rollins; Hair Stylist: Richard Keogh; Child Wrangler: Kaysh Shinn; Producer: Cassie Doyle