How a Family Can Live a Zero-Waste Lifestyle
Yes, It's Possible to Live Zero-Waste With a Family of 4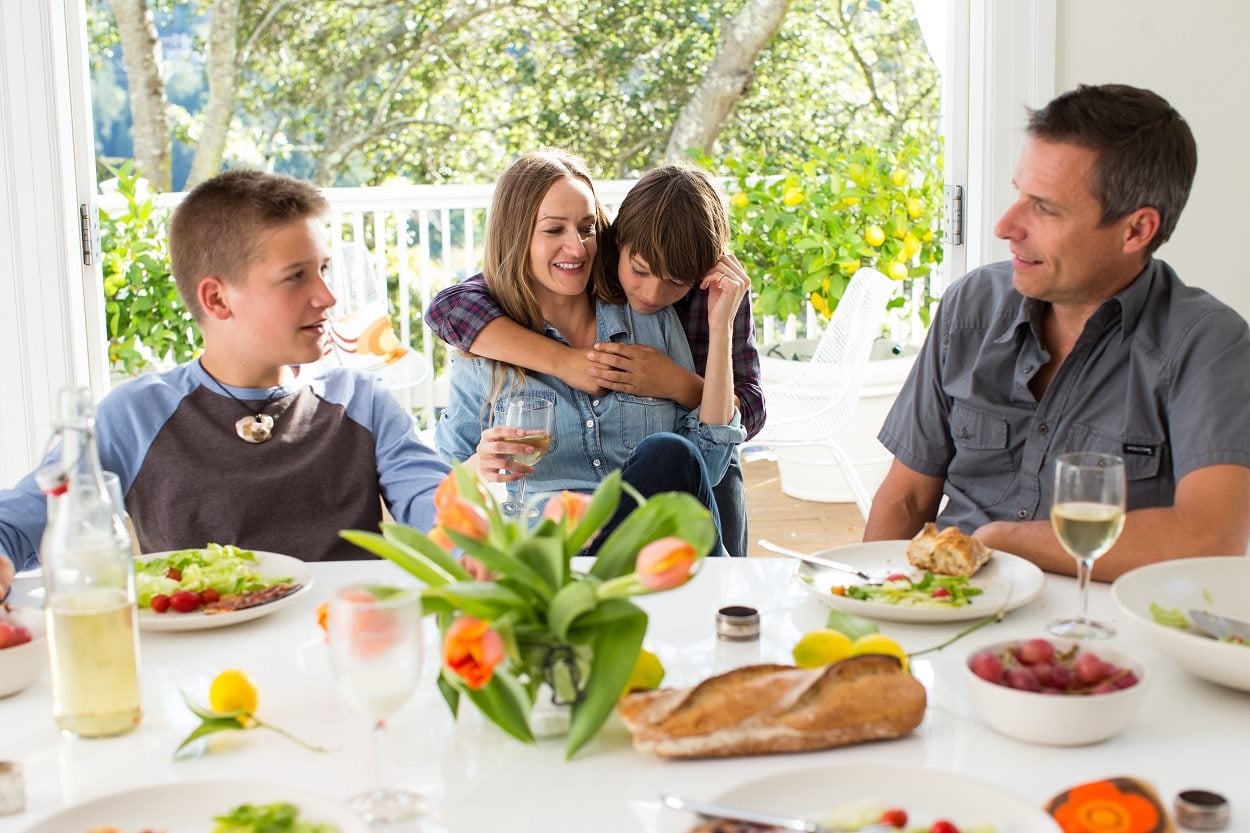 Bea Johnson insists it's possible. She's armed with numbers, studies, and of course her personal experiences. "[It] is not as hard as what you might think," Bea told POPSUGAR with confidence.
She's not talking about whether Jack and Rose could have both fit on the door in Titanic or whether the US and North Korea can finally resolve their issues. She's talking about creating absolutely zero waste, and I'm kind of buying it.
Bea is one of the first trailblazers of the zero-waste lifestyle, and by "one of the first," she started this journey in 2006, way before she could scroll through Instagram for inspiration or pin DIY tips to a Pinterest board.
While Bea is proof that the zero-waste movement isn't a new innovation, it seems that the move to live waste-free is only just gaining popularity, especially with millennial women. From Lauren Singer's package-free shop in New York City to TED Talks about breaking up with your trash, going zero-waste is often recognized as an individual journey, something that while, yes, challenging, is possible to incorporate into your everyday routine. But what about going zero-waste with your partner? Or you, your partner, and your children?
"When you buy something that is disposable, you buy it, use it for a few seconds, and then throw it out. It's literally throwing your money away."
That's what Bea has successfully done for the last 12 years — she's made little to no waste with a family of four. Bea, her husband, Scott, and their two teenage sons, Max and Léo, have been living zero-waste since the boys were only 5 and 6 years old, and in San Francisco nonetheless, a city that averaged 1,463 tons of trash every workday in 2015.
The idea of a waste-free lifestyle first came to the family around the same time they realized they didn't need much to be happy. After storing roughly 80 percent of their belongings in a storage unit when they moved into an apartment, they soon realized they didn't miss any of it.
"During that year, we found that by living with less, we had more time to do what was important to us," Bea told POPSUGAR. "More time for friends, family, picnics, hikes."
Living in a less crowded environment inspired the Johnsons to take it a step further. First they watched their energy consumption, then their water usage. It wasn't long before Bea turned her attention to waste and how to minimize it.
"There were no books, no guides, nothing on how to achieve a zero-waste lifestyle or do it your way at home," Bea explained. "So I had to try a lot of things."
Dipping their toes into the zero-waste pool first constituted buying only in bulk — shampoo and laundry detergent, for instance — and saying no to packaged goods. Soon they were buying secondhand clothing, replacing paper towels with cloth rags, and buying only reusables, nothing disposable.
Many people, including Scott, were convinced that these new habits would come at an extra cost for the family. But the Johnsons compared their bank statements a year into their lifestyle and were shocked to discover they had saved 40 percent of their overall income.
"When you buy something that is disposable, you buy it, use it for a few seconds, and then throw it out," Bea said. "It's literally throwing your money away."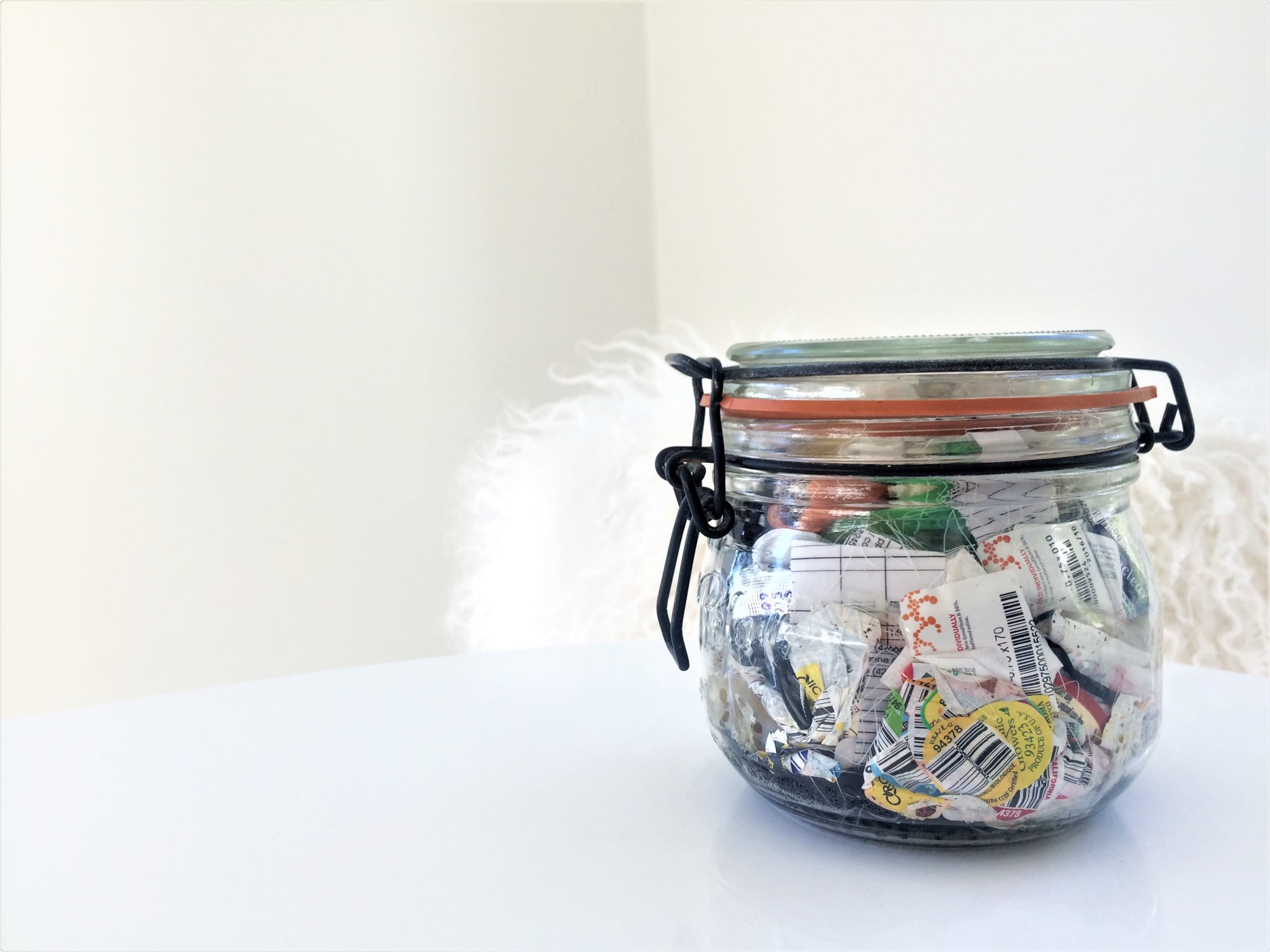 Now the Johnsons are accumulating one jar of waste a year. As in a regular-size jar of clothing tags, stickers from fruits and vegetables, toothbrush bristles, their sink caulking, a few wrappers, headphones, an orthodontic retainer, and the gasket of a jar.
While Bea does all the grocery shopping and most of the cooking and maintenance in their home, it's hard to imagine her kids being able to maintain this way of life. While Max and Léo were raised waste-free most of their lives, they still had school, classmates' birthday parties, and other engagements that don't normally implement zero-waste.
"When we go to someone's house, we don't say, 'Well, I'm sorry. I'm not going to touch your bowl of chips because I know you bought it packaged,'" Bea explained. "We respect our friends' lifestyle just as we expect them to respect our lifestyle if they come into our home."
The Johnsons also make sure to buy secondhand school supplies, say no to things like party favors or freebies, and gift their friends and families experiences as gifts in lieu of tangible items. Scott and Bea gave Léo acrobatic flying lessons for Christmas. Max went skydiving for his 15th birthday.
While some who incorporate zero-waste also make it their mission not to leave a carbon footprint — the amount of carbon emitted to the air due to consumption of fossil fuels — Bea says that her family's lifestyle is all about being mindful, therefore keeping this type of consumption to a minimum. They bike and walk as much as possible but still share a Prius Hybrid between four people for grocery store trips and family adventures.
"We live a life of experiences; the bulk of them are in nature," Bea said. "So a car to go places is definitely a must."
The Johnson home also has solar panels and a greywater irrigation system, but they do use a dishwasher, which Bea says would be difficult to live without. "It's more water efficient than handwashing — ours uses one gallon of water per wash," Bea said.
As for eating out? The Johnsons not only do it, but they go out for dinner once a week. They just make sure that the restaurant uses reusables and not plastics and politely decline using paper napkins or straws if their server offers it to them.
With Max starting college next year, the question of whether he and Léo will live zero-waste after leaving home doesn't worry Bea. "I expect them to rebel just like any teenager," Bea said.

"Ultimately, what you have to gain from this lifestyle is a richer life," Bea continued. "A life that is based on experiences. At [a] very young age, they have traveled to 21 different countries, they have gone ice climbing, canyoning, snorkeling with the humpback whales. These are the experiences that we've been able to afford or give them that makes them different from other kids. Ultimately, that's the best advantage of this lifestyle."
You can learn more about how you can live zero-waste by picking up a copy of Bea's book Zero Waste Home.
Image Source: Stephanie Rausser/ZeroWasteHome.com