How a Family Unit Adjusts to Change
From Moving Cities to Starting a New School, This Is How 1 Family Unit Adjusts to Change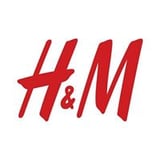 A new school year is always a big change, but for this family of four it's an especially big transition. We've teamed up with
H&M
to show how fostering your child's creative side makes a big change easier for them to handle.
"We really cherish each other."

That's how Dayna Bolden describes her family of four. "We've been together a long time, and we consider ourselves a team," Dayna said.
Dayna and her husband, Ernest, met while playing basketball in college, so it makes sense they would liken their family to a well-practiced team. Years later, you would think they'd have it all figured out, but life has thrown team Bolden some pretty big curveballs (we know that's an analogy from a different sport!), and we can't help but marvel at the way they've adjusted to it all. When we met Dayna and Ernest on set for their H&M shoot with 5-year-old daughter Aria, they had just moved from Baltimore to Atlanta literally days before. Not only were they adjusting to a new city and a big move, but their youngest son, Bryce, was only a few weeks old! But the biggest adjustment of all? Aria will be starting kindergarten in the Fall.
"Really balancing all four of our lives into this one family has been an adjustment," Dayna said. "I think it's been rewarding and it's been fun learning and growing. We've adapted to this 'whatever it takes' mentality. I think that's something, that's part of our competitive nature, since we were both athletes, whatever it takes, you just gotta get it done, no excuses." Which is how they plan on approaching their first back-to-school season.
"The biggest transition for her will be being in a real school environment," Ernest explained. "Her [last] school was really small and close-knit — 50 kids total. This is an actual school with an actual playground." That being said, Ernest thinks the transition will somewhat handle itself. "She's already excited about getting on the bus and getting to school," he said. "Everything she learned in pre-K is still sharp. So that will be the biggest transition — being around other kids, a real school environment."
How do you prepare your child for a big change like that? "Take the time to talk to your kids as if they were people, because they are," Dayna said. "Sometimes parents think that children won't understand or they won't get it. But I believe in sitting down with them and saying, 'This is what's happening' — really having those open conversations."
According to the Boldens, change isn't something to fear. In fact, there are some "firsts" that they can't wait for Aria to experience.
"You remember your first day of school, that first outfit you were so excited for," Ernest said. "When you lay it on top of your bed and just can't stop looking at it."
For the young fashionista, the first back-to-school shopping experience is something to get excited about. "Aria's really into fashion and her own personal style," Dayna explained. "Being able to pick an outfit that she's confident and comfortable and feels good in — that is super important. The first day of school, everyone is coming in their best."
With the big move and a new baby, it's understandable that the Boldens haven't gone back-to-school shopping yet, but with Aria getting on that bus next week, it's something they are planning to get done ASAP. And while they know Aria has some pretty strong opinions about what she wants to wear, Dayna has some thoughts of her own. "We need to have versatile pieces that she can wear multiple times and mix and match. I think that's key for me. Since she doesn't wear a uniform to school, we want to be able to wear and mix-and-match outfits together." Thankfully, they won't have to look much further than H&M for pieces #ThemBoldens will love. Inspired by Toca Boca apps, the Toca Life x H&M collection includes jersey tops, sweatshirts, dresses, and tracksuits with 100 percent sustainably-sourced cotton. Each piece in the collection is a form of self-expression for a child and physically allows them to move freely and comfortably.
This is particularly important for Ernest who says you have to keep your child's personal style top of mind. "Let them embrace themselves. They're not buying the clothes, but they can have some input," Ernest said. "Whether it's kindergarten or sixth grade, let them have fun expressing themselves. As far as the overall picture, just let them know that being themselves is the most important thing." According to her parents, Aria is already creative, fun, and expressive. She has the imagination, so it's up to them to foster her style. "She will put things together that I would have never thought of. She's so creative with her eye, it's unique. She's only in kindergarten, and she's able to design things with her clothes," Dayna said. "She doesn't just want us to pick out her clothes and that's it. If we pick out her clothes, she's going to be sad."
With so much change happening around Aria this year, the Boldens agree they want to foster her passion for fashion. "She changes outfits literally every 15 minutes," Dayna said, laughing. "This is no exaggeration. That's her form of playing and entertainment — changing her clothes and putting together new looks. I know she's going to be in the fashion world somehow because that's what she enjoys."
They want to encourage this creativity and drive. "When she puts something on, we're big on compliments," Ernest said. "Even if she sees my wife put something on, she's like, 'OK Mommy, I see you!' We do the same thing with her, 'OK, I see that, I like that, Arie.' Building her up to where she can express herself and have confidence."
Shop Aria's Back-to-School Looks