There's no better time to get outdoors than Fall. We've partnered with
L.L.Bean
to get you and your family prepped and ready for adventure.
Fall's moderate temperatures and Insta-worthy foliage make this a particularly beautiful time to experience the great outdoors — and they are even greater when experienced together with family. Getting your crew together for a hike gets kids away from screens and closer to nature, and you can easily tailor the route, length, and difficulty to suit everyone. But for even the most experienced adventure mom, preparation is key, so check out our primer on planning a fun, but safe family hiking day, and scroll to the bottom for everything you need.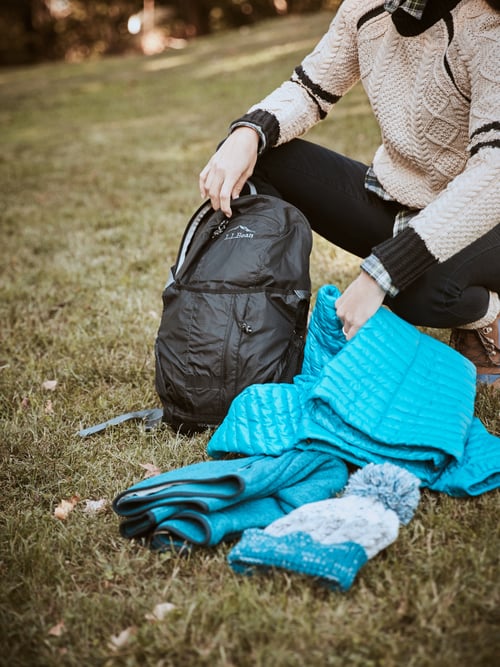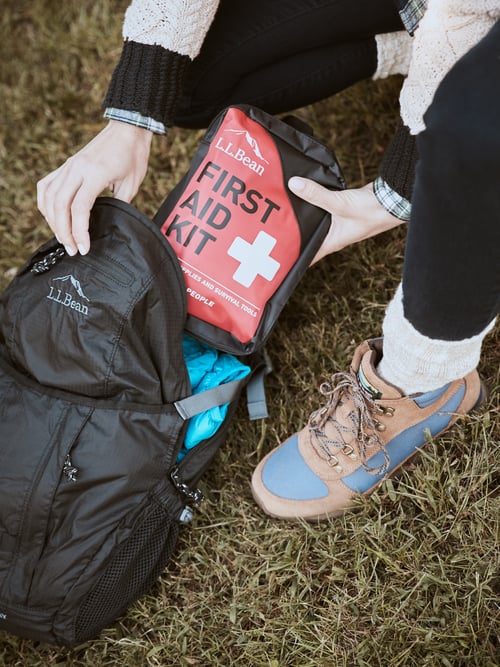 Image Source: POPSUGAR Photography / Felix Wong
While it's tempting to pack light, loading up backpacks is perhaps the most important step in all hiking prep. Remember that you plan for the worst, but hope for the best, and that being prepared will allow you to relax and enjoy all the awesome things you and your kids experience on the trail. Whether you are heading out for the whole day or just a few hours, do not leave home without the items below:
1. Water and purification tablets so that you can make a natural water source work if necessary.
2. Lightweight but nutritious snacks, like energy bars and nuts.
3. Extra layers. The weather can change dramatically in a short time, so make sure that you and your family bring several extra layers, including lightweight rain gear.
4. Sunscreen. Higher altitudes result in faster sunburns, which is why so many skiers and snowboarders look like surfers.
5. A pocket knife and a flashlight. Small, light items that prove to be exactly what you need when you don't have them.
6. A first-aid kit. The best kits go beyond the obvious items, like Band-Aids and gauze, to incorporate navigation tools, whistles, and survival aids. Rather than creating your own, look for compact, prepacked kits that have everything you need and more, from antibacterial wipes for those less-than-friendly bugs, to medications, painkillers, safety pins, and forceps for removing ticks and splinters. Should you find yourself in a tricky spot, a good first-aid kit will tide you over until help arrives — and who ever remembers safety pins!?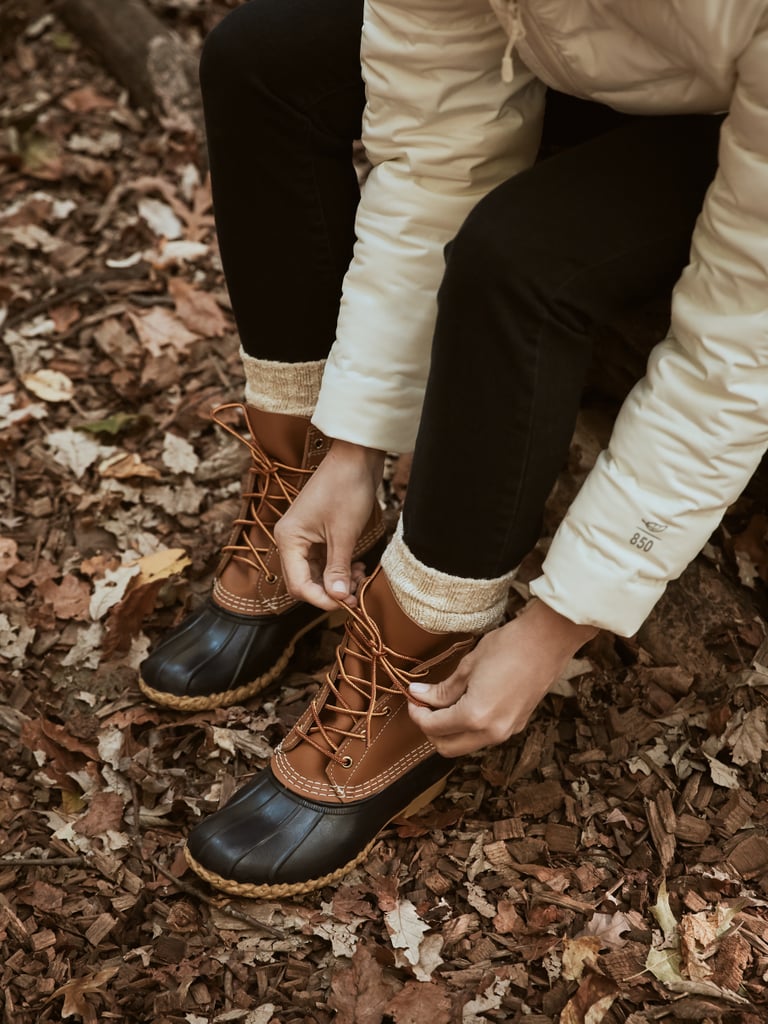 Image Source: POPSUGAR Photography / Felix Wong
Many hikers opt to stick with their running shoes, but even the shortest hikes feel a lot more comfortable with the right boots. Specialty rail and hiking boots' stiffer soles, superior traction, and stability add up significantly, even over just a few miles — and most are surprisingly lightweight these days. Ensure that everyone makes it home with a spring in their step by taking the time to find the right fit, padding, and protection. A snug fit at the heel will reduce rubbing and blisters, but look for lots of wiggle room at the toes, and a breathable liner, to keep little feet comfortable.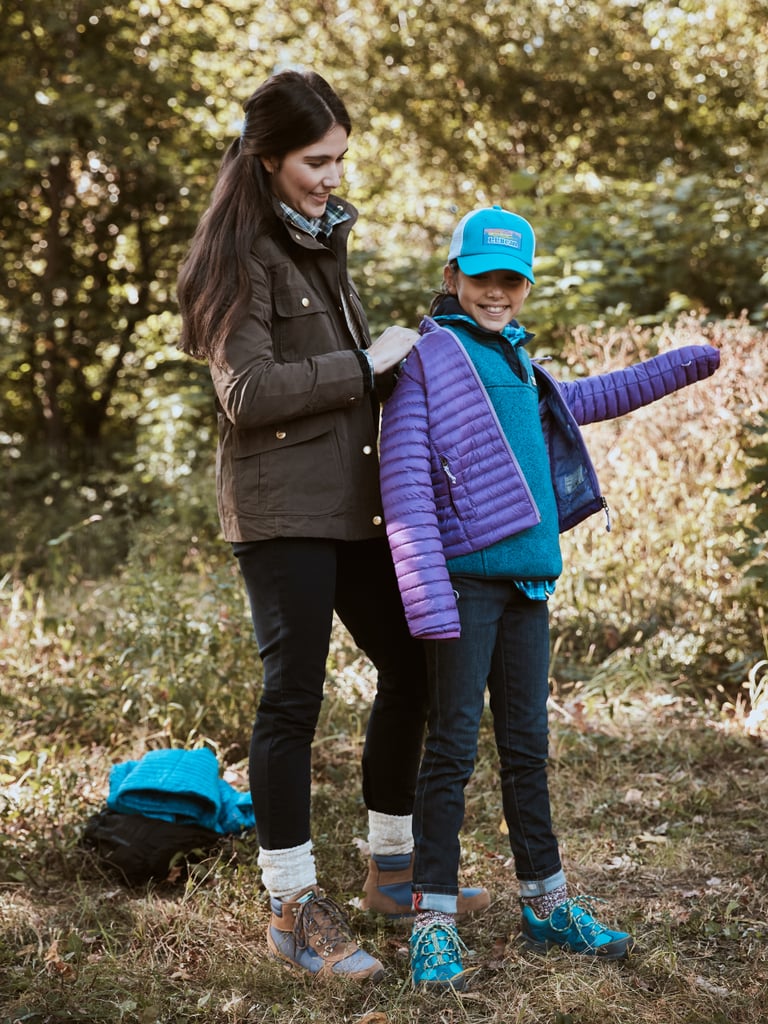 Image Source: POPSUGAR Photography / Felix Wong
No matter what the weather forecast says, make sure that you bring multiple layers for every family member. A simple system of base layers, inner layers, and outer layers will keep everyone warm and dry, but not any fabric will do. While sweaters and raincoats are fine for every day, they are uncomfortable on a hike, as even at a leisurely pace, you are going to sweat. Instead, opt for soft, comfortable pieces that move easily and are lightweight and easy to pack. There's no reason they can't look great too!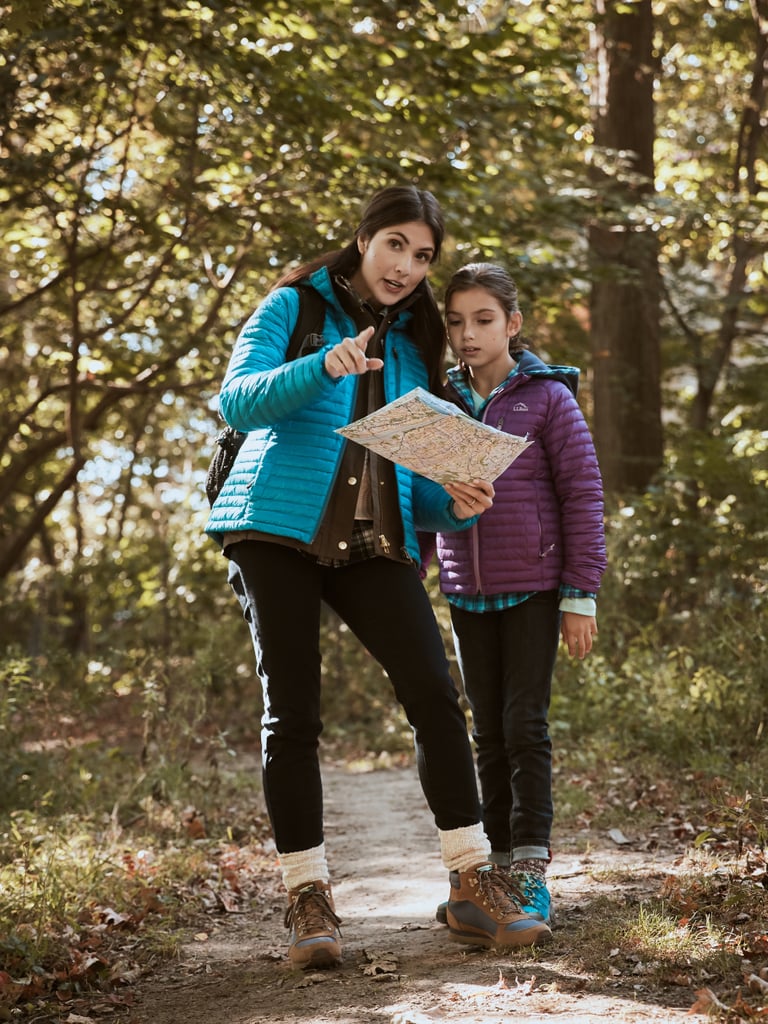 Image Source: POPSUGAR Photography / Felix Wong
GPS is helpful, but it has nothing on good old-fashioned research. Once you've settled on your hiking plans, show your kids the route and its various features on a printed map. Not only will this get the family excited to lace up and go, it's also a great way to plan your timetable and make sure that everyone is somewhat familiar with the route. Phones die, but maps are forever (!) so make sure to hand out several on the big day. They will be invaluable should technology let you down, and you can even assign a junior official map reader to take on the very important job of keeping the family on track.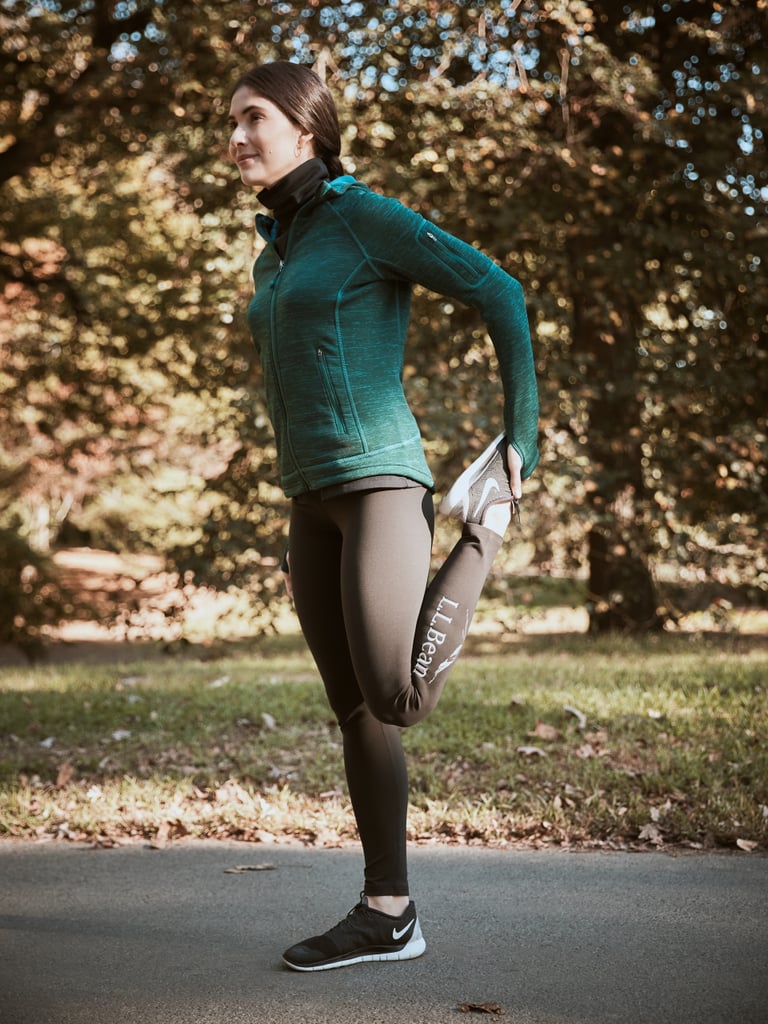 Image Source: POPSUGAR Photography / Felix Wong
Even runners and regular outdoor adventurers can feel a little tight during a hike, as despite the relatively low intensity, it works the lower body for a long time. Make sure you can keep up the pace, and keep up with the kids, by integrating stretching and balancing exercises into your workout for several weeks before your hike. Both will keep you sure-footed on the trail and ready to do it all over again the next day.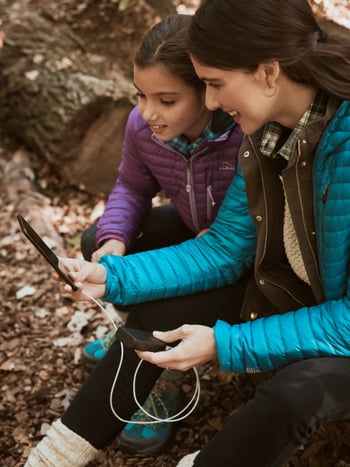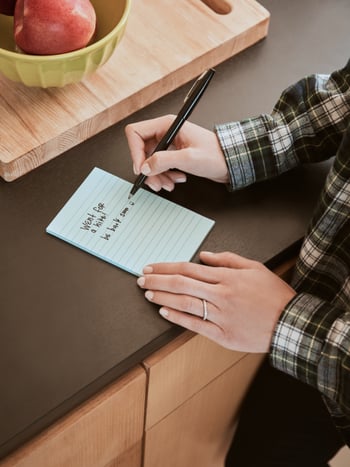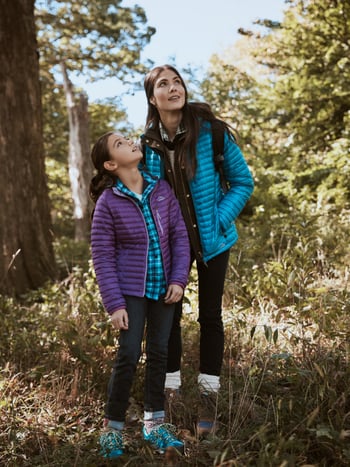 Image Source: POPSUGAR Photography / Felix Wong
You've planned the route, you have the clothing, footwear, snacks, and supplies . . . everyone's psyched and ready to go! Well almost. Before you leave, be sure to recheck all backpacks, fully charge up phones, and check the weather for any last-minute changes. Hiking is a lesson in not relying on technology, so leave a note behind in a prominent place with details of your route and when you expect to be back. Check, check, and check? Time to take a hike.
Credits:
Photographer: Felix Wong
Art Director: Colleen Lennon
Producer: Sasha Bar-Tur
Stylist: Jasmine Snow
Hair & Makeup: Carrie LaMarca
Models: Andrea Fazzini and Saige