I Hate My Thighs Onesie Controversy
Does This "I Hate My Thighs" Onesie Really Promote Baby Fat-Shaming?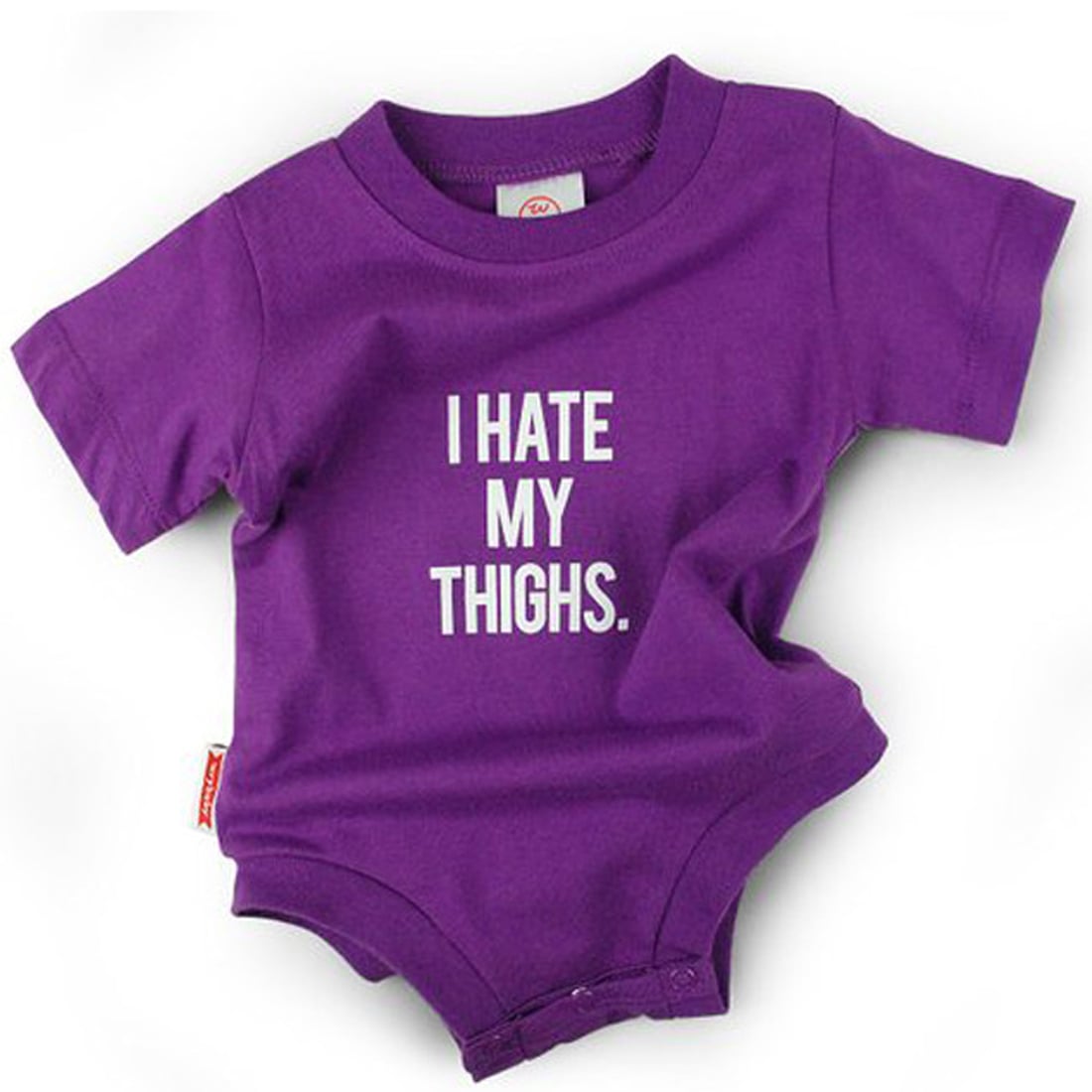 We love our ironic baby onesies as much as the next person, but does the innocent humor ever go too far? That's what many are saying about the "I Hate My Thighs" onesie from apparel company Wry Baby.
The backlash began when a writer for Ms. Magazine noted that the purple onesie was "projecting fat awareness on babies" and added, "It's a pretty large statement for a 10-pounder to be making — a harbinger of things to come later in a child's life, especially if that child is a girl."
Wry Baby, known for tongue-in-cheek baby garments with such phrases as "Silently Judging You" and "My First Ironic T-Shirt," responded:
"We couldn't agree more about body image. That's why we made an ironic joke about it. Obviously no baby would or should hate their thighs! But we're glad you're able to froth up your readers this week and shine a light on what is apparently a vital mission of Ms. Magazine — reviewing baby clothes."
Despite its biting reply, the company did remove the item from its site, replacing it with a onesie that says "Love Me For My Legrolls" after letting shoppers vote for which design they preferred. Although, even that action elicited backlash (many lamented the subtext that someone would not be loved for their leg rolls). Wry Baby also announced that it would be donating 100 percent of the proceeds from both styles to the Ms. Foundation For Women.
But the question remains: is this garment just a funny social commentary on body image or is it the first offense in training girls to hate their bodies?