Source: POPSUGAR Photography / Sarah Lipoff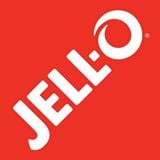 Grab the kids and transform movie night into a colorful adventure, thanks to this post we created in partnership with JELL-O brand.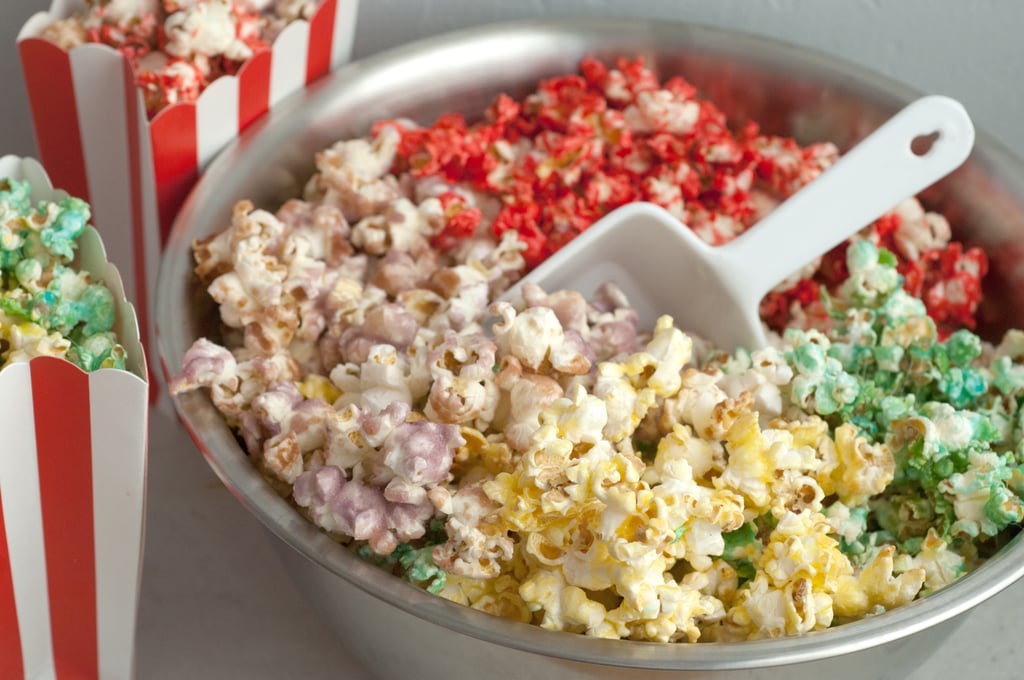 I love heading to the movies to see a flick with my daughter, but there's nothing like cuddling at home with the whole family — and a delicious snack. But instead of basic popcorn, get everyone excited with this fun treat that magically transforms everyone's favorite nibble into something so unique, thanks to a bit of fairy dust (JELL-O gelatin mix!).
Create a popcorn assembly line loaded with toasted coconut, nuts, chocolate chips, marshmallows — anything you can think of! Add a scoop of fairy-dusted popcorn to containers and toss with mix-ins.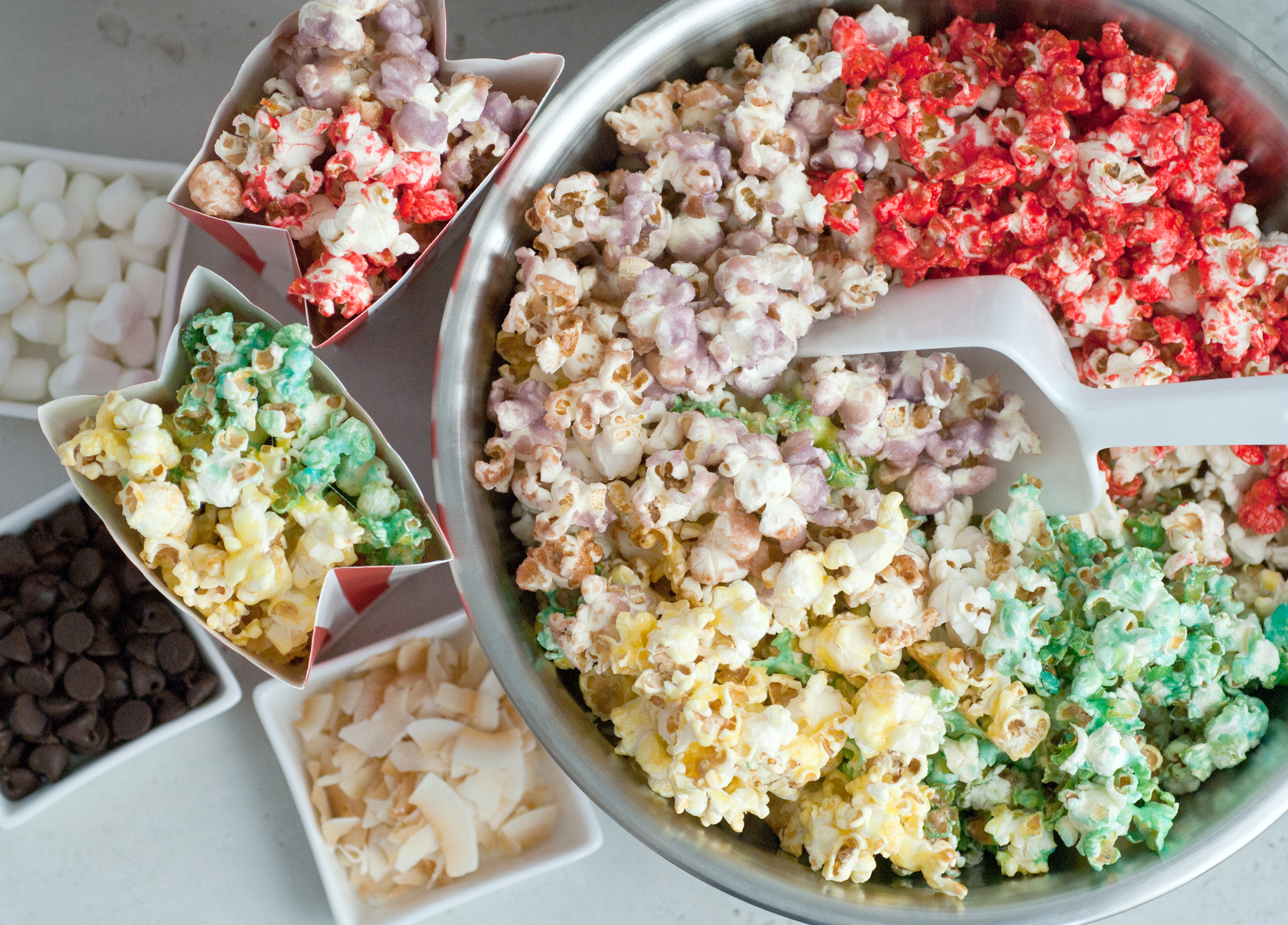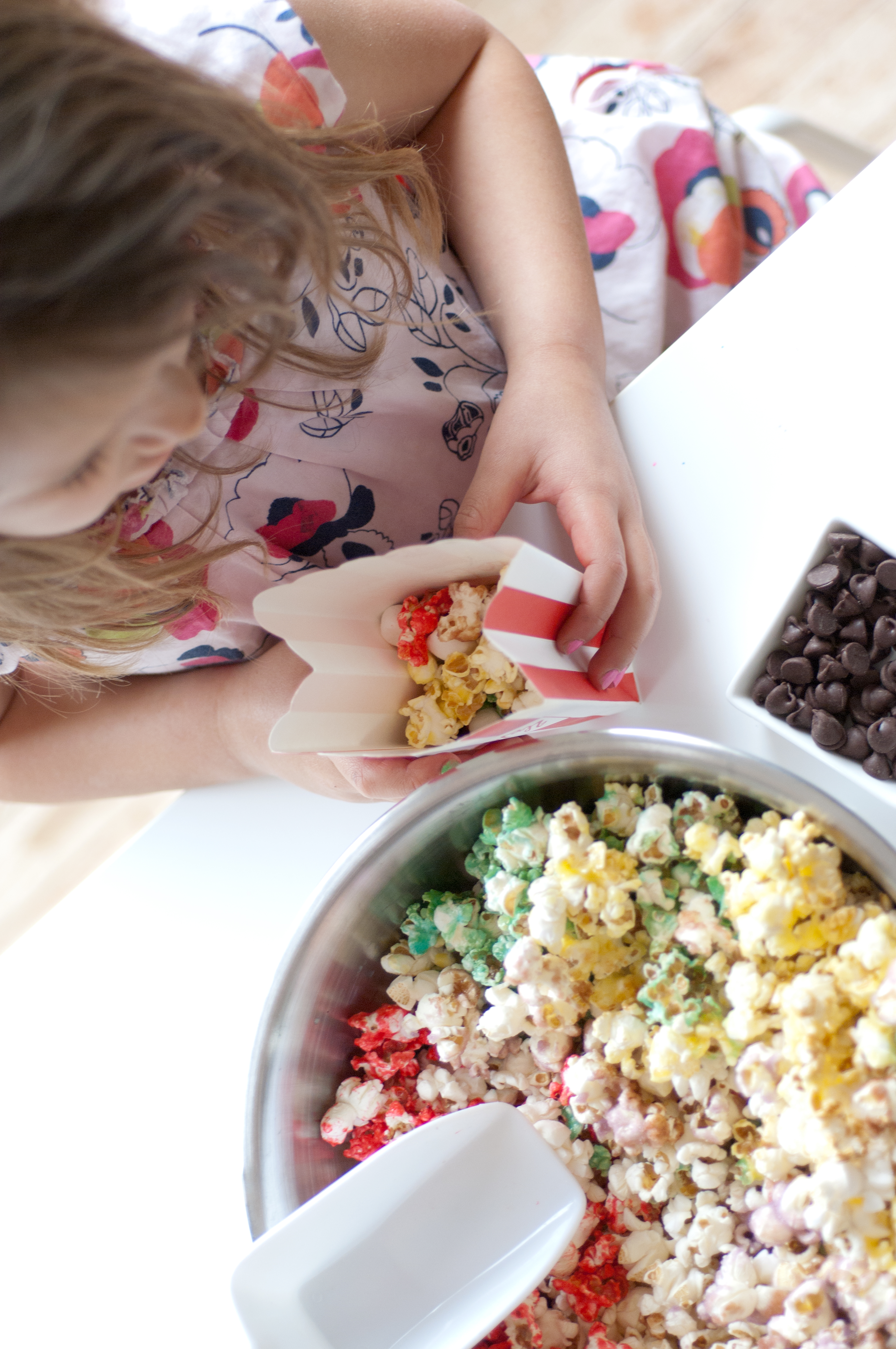 Notes
Once the popcorn is finished, toss with your child's favorite goodies, like chocolate chips, minimarshmallows, peanuts, or even raisins for a really special treat.
To create different colors of popcorn, divide the recipe between various colors of JELL-O gelatin. Or make several large batches and save leftovers for colorful afternoon snacks later in the week.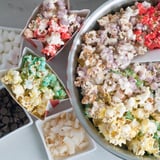 Ingredients
8 cups popped popcorn
1/4 cup butter
1 3-ounce package JELL-O gelatin
1/4 cup sugar
1/2 cup peanuts, optional
1/2 cup minimarshmallows, optional
1/2 cup raisins, optional
1/2 cup chocolate chips, optional
Directions
Preheat your oven to 300ºF.
Line a 15x10x1-inch sheet pan with foil or parchment paper. Cover the pan with the popcorn.
Heat the JELL-O gelatin, sugar, and butter in a small sauce pan, stirring until the butter has melted and ingredients have dissolved.
Remove from heat and pour over the popcorn, stirring with a spatula to distribute. Bake 10 minutes.
Let cool, then mix with additional ingredients as desired and enjoy!
Information
Category

Snacks, Kids

Cuisine

North American
More from JELL-O
Discover 101 ways to make you smile with JELL-O!
Visit JELL-O's profile on Pinterest.
Image Source: POPSUGAR Photography / Sarah Lipoff