Kid Compliments Boy's Birthmark
A Stranger's Comment Completely Changed How 1 Boy With a Birthmark Views Himself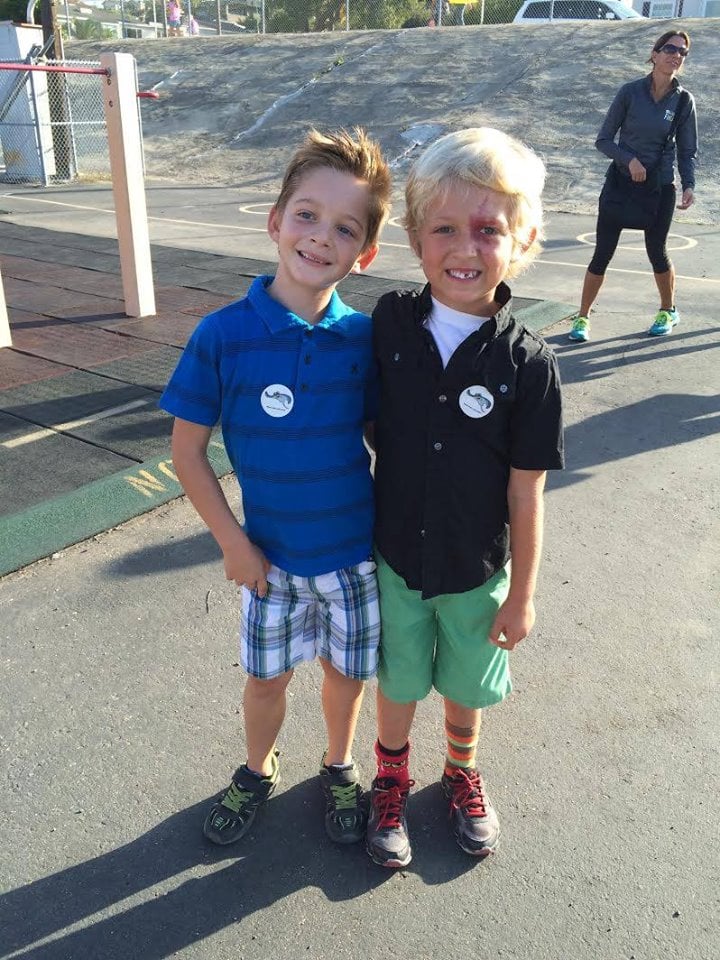 According to Grant's mom, Madeline Schmidt, her child didn't have a problem with his birthmark — but everyone else seemed to.
To Grant, his port-wine mark that covers his left eye and cheek is normal, but everyone's reaction to it was growing old, and as he got older, he became more frustrated with the invasive question from complete strangers.
After more repeated questions, Grant made a statement that surprised his mom: "I wish I didn't have my birthmark."
"It had never been a thing to him, so we naturally started asking questions," Madeleine shared on Love What Matter's Facebook page. "We asked if he just didn't like it anymore and he said 'No, it's fine. I'm just so tired of people asking about it or trying to touch my face.' It broke my heart."
But after so many negative interactions about his birthmark, it was a recent comment from a child that had the biggest impact on Grant. "All I knew about this kid was that Grant said he had reddish hair. And that he was extraordinarily kind to my son," Madeline said.
Grant told his mom that the kid approached Grant at school and asked, "What's that on your face?" After Grant gave his standard answer, he prepared himself for the typical response from strangers, but this boy said something shocking: "Well, your birthmark is really cool."
Those simple words were all it took to restore Grant's confidence, and Madeline knew that she had to find the boy who made it possible for her son. "Grant said 'I had the best day!' I hadn't seen that kind of joy in him for a while," she said. "It was such a mature thing for a kid to do, I thought for sure he'd be at least Grant's age and in fourth or fifth grade."
Madeline went through the 400 students and finally found the mystery boy, a timid first grader, and his parents were equally surprised by what happened. "It turns out Tucker is actually very shy," she shared. "They said it was completely out of character for him, but they were proud to hear he'd been so kind."