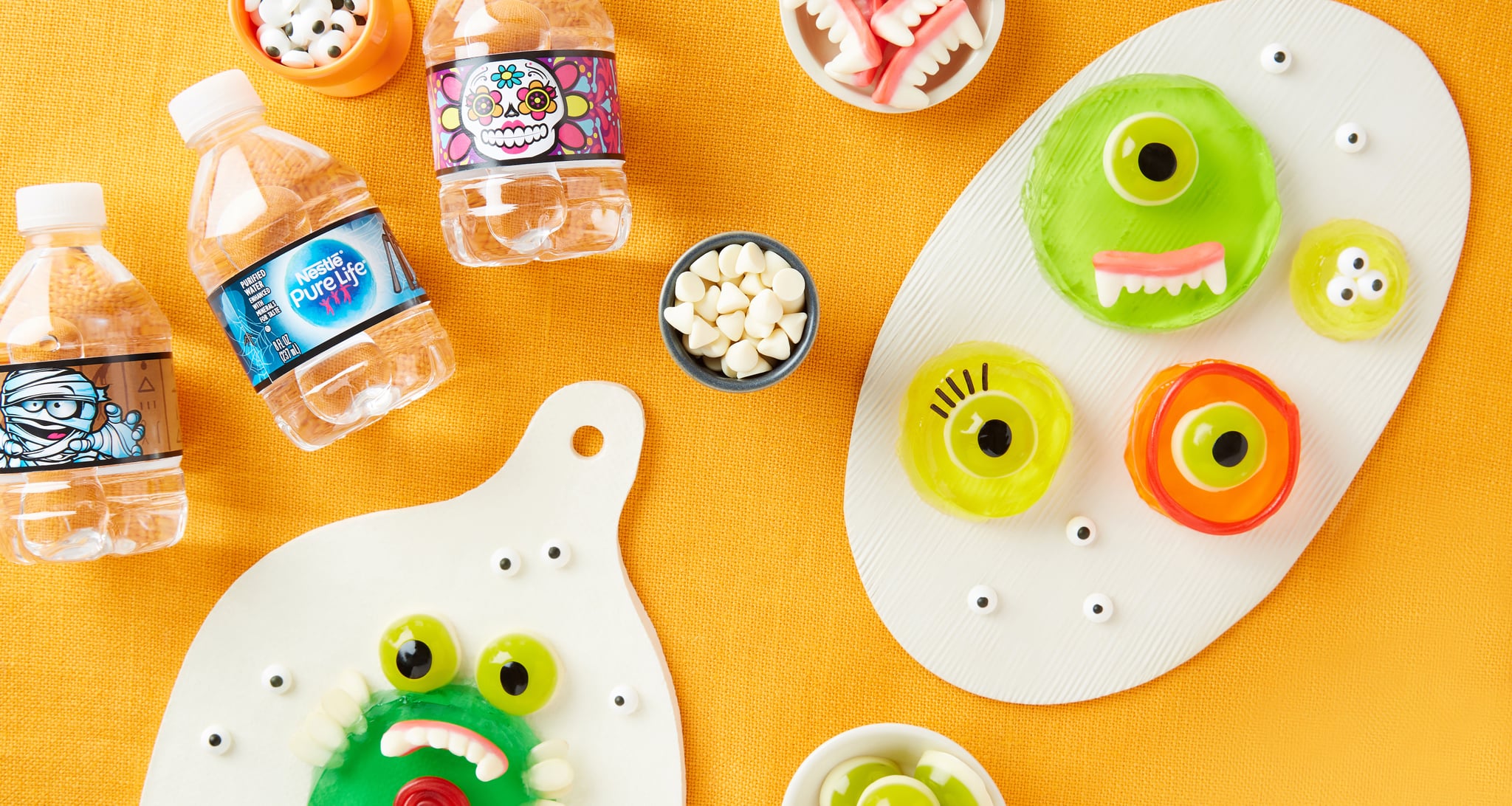 Image Source: POPSUGAR Photography / Diggy Lloyd
Kid-Friendly Halloween Treats
3 Spooky Halloween Treats Guaranteed to Delight, Not Frighten, Tiny Trick-or-Treaters
No matter how spooky the decor or how clever the costumes, it's just not Halloween without the treats! Whipping up delicious creations should be a family affair, so we've put together some easy recipes that even the littlest monsters can handle. All you need are some simple ingredients, a Halloween movie on in the background, and some refreshing and festive water bottles in kid-friendly sizes to wash it all down.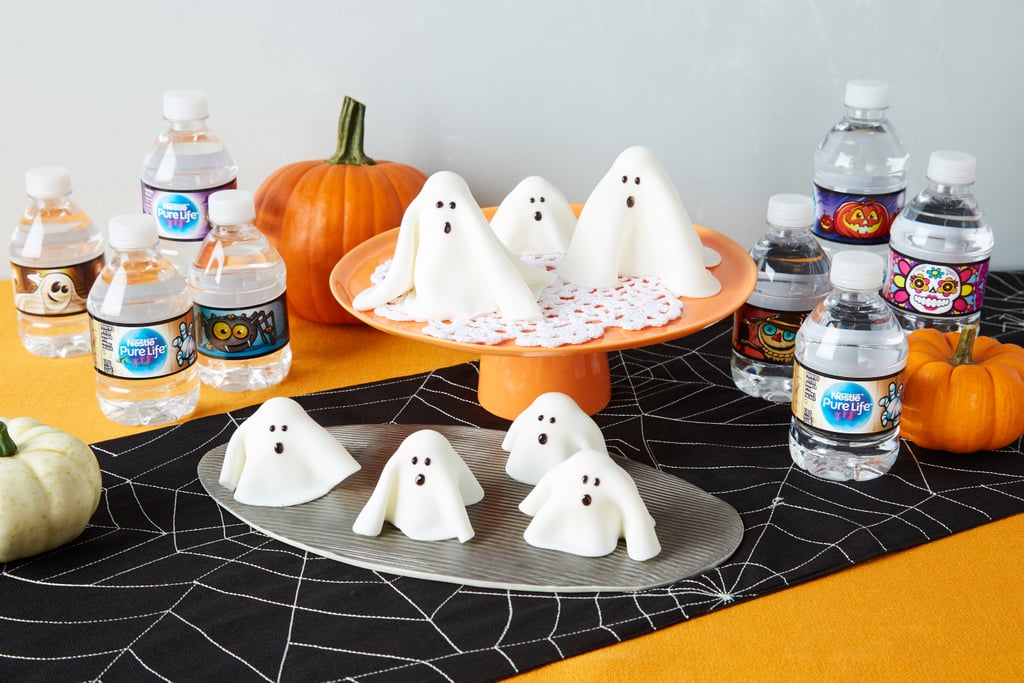 Image Source: POPSUGAR Photography / Diggy Lloyd
Even marshmallows dress up on Halloween! These little ghosts are more sweet than scary, and kids will love helping to roll out the fondant.

You'll need: Ready-to-use fondant, powdered sugar, marshmallows, and black decorating gel.
How to: Using a rolling pin, roll out fondant on a surface sprinkled with powdered sugar until it's 1/4- to 1/8-inch thick. Cut out fondant circles and drape on top of single and double marshmallow stacks. Use decorating gel to make eyes and mouths. Boo-tiful!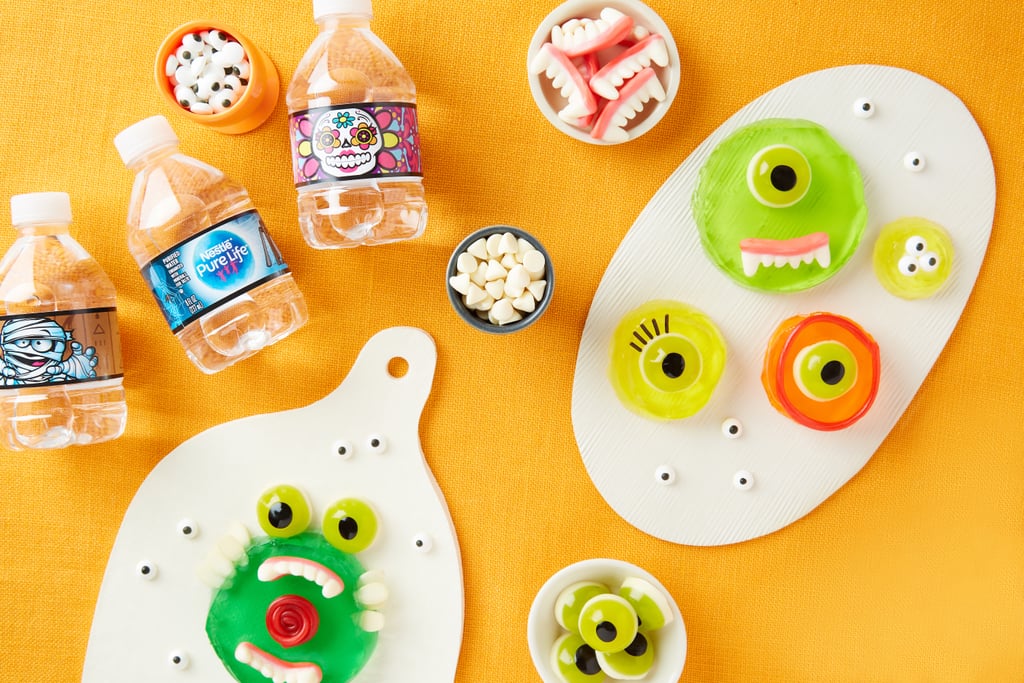 Image Source: POPSUGAR Photography / Diggy Lloyd
Colored gelatin rounds are a perfect canvas for these jiggly eyeballs. Let kids raid the grocery store and get creative with decorating.
You'll need: One sheet of colored gelatin, candy eyes, licorice ropes, and gummies.
How to: After letting the gelatin set (about four hours), use circular cutouts to make eyeball and monster shapes, then get to work bringing them to life!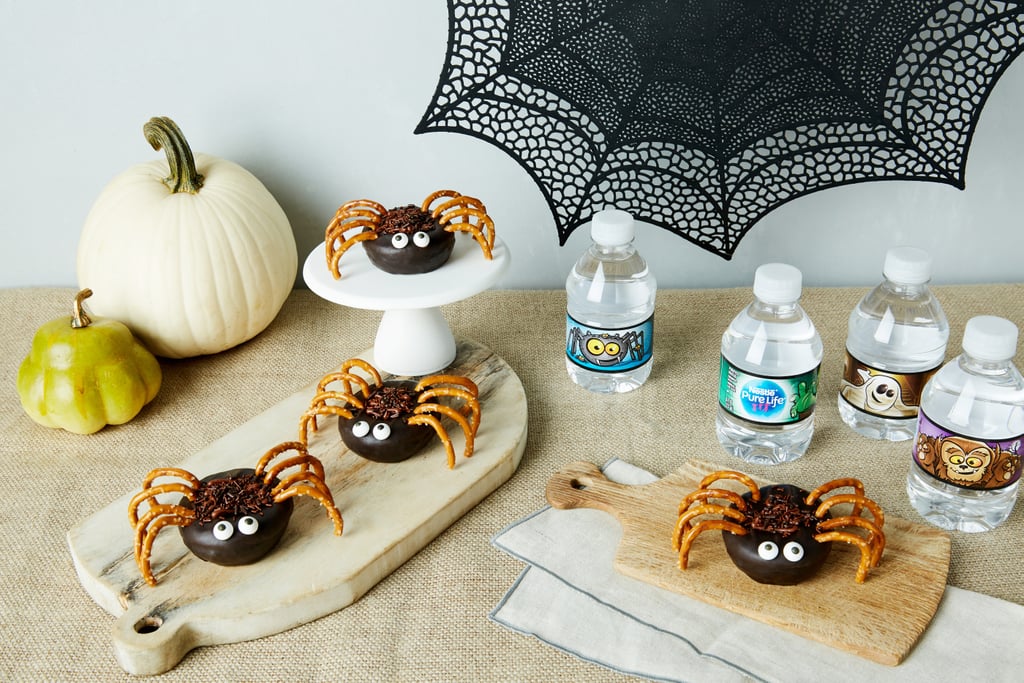 Image Source: POPSUGAR Photography / Diggy Lloyd
Do spiders make you scream? These will for a happy reason! You can't go wrong with chocolate-glazed donuts, and these take less than two minutes to build.

You'll need: Mini chocolate-glazed donuts, candy eyeballs, black decorating icing, large pretzels, and chocolate sprinkles.
How to: Cut the spider legs from the pretzels and gently press them into the donuts — eight per spider, to be anatomically correct. Apply two dabs of icing, then squeeze eyes into place. Lastly, sprinkle with even more chocolate!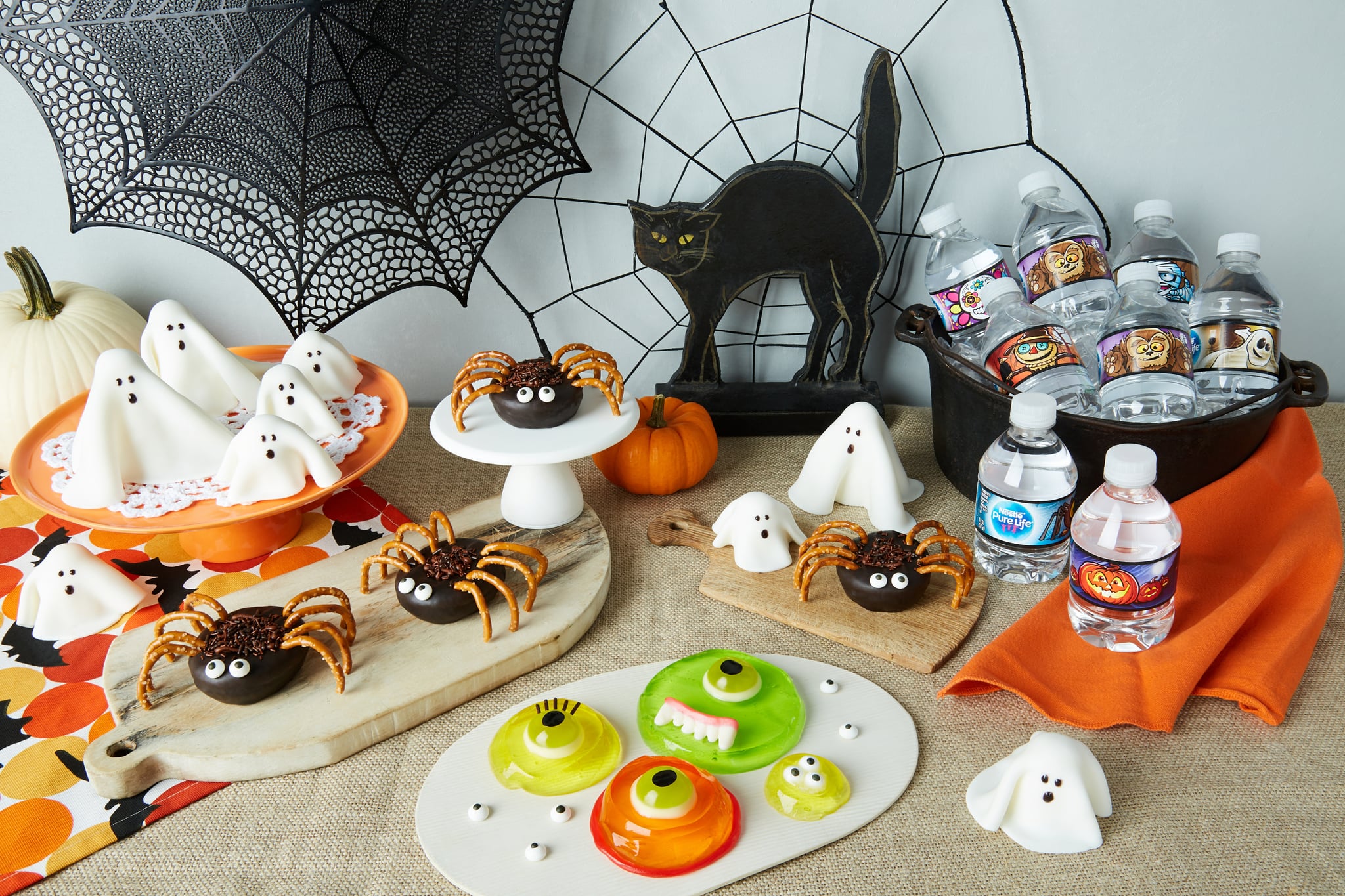 Image Source: POPSUGAR Photography / Diggy Lloyd
Credits:
Photographer: Diggy Lloyd
Producers: Sasha Bar-Tur & Kerrie Cline
Food Stylist: Nicole Twohy
Prop Stylist: Liz Engelhardt