Kidde Dual Sensor Smoke Detector Recall March 2018
Recall Alert! Stop What You're Doing and Check the Smoke Detectors in Your Home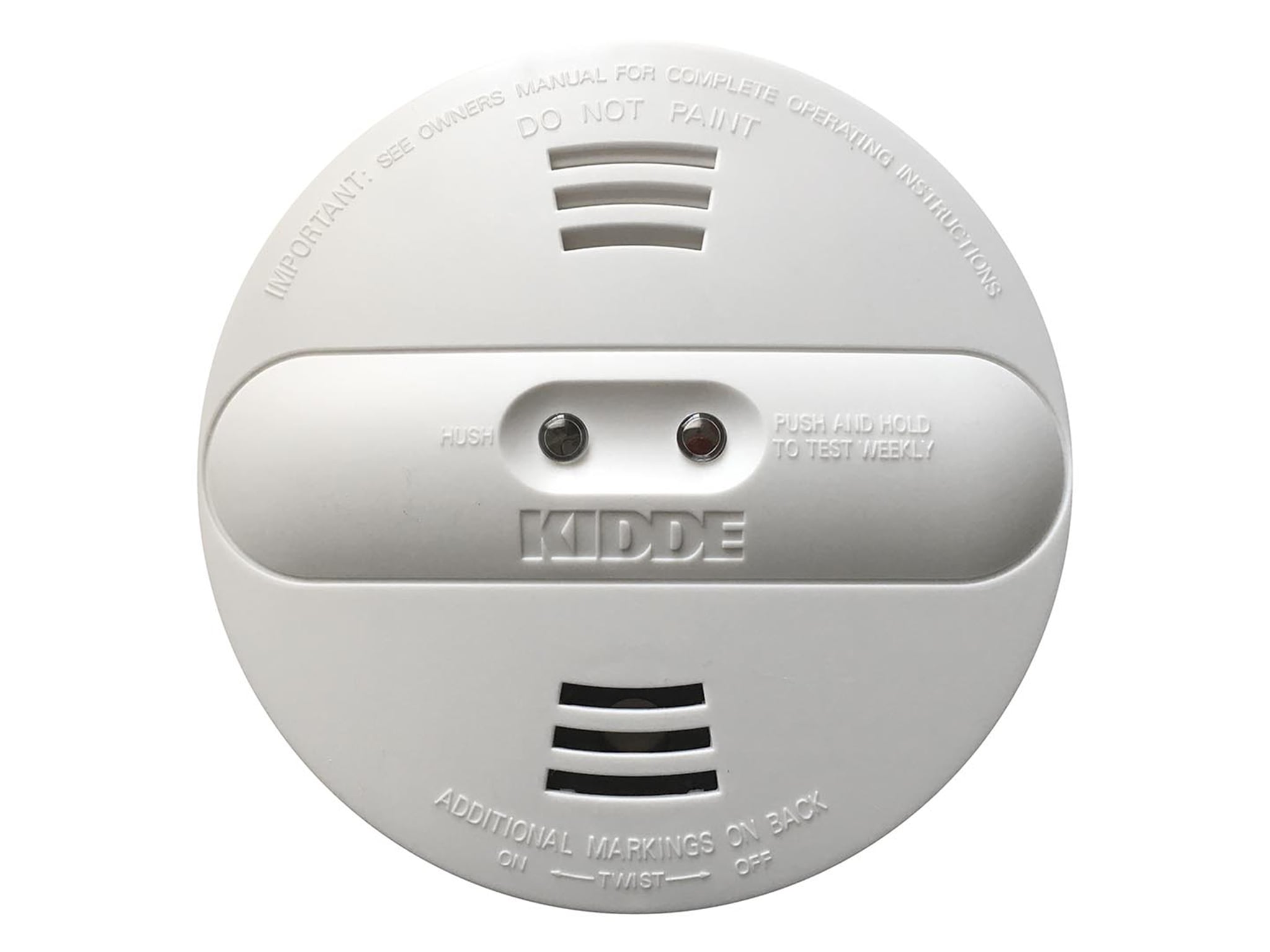 Recall alert! Kidde is voluntarily recalling over 450,000 of its Dual Sensor Smoke Detectors after a report that the alarm's ability to alert owners to a fire could be jeopardized. "A yellow cap left on during the manufacturing process can cover one of the two smoke sensors and compromise the smoke alarm's ability to detect smoke, posing a risk of consumers not being alerted to a fire in their home," reads the recall on the US Consumer Product Safety Commission website.
The alarm in question was sold at a variety of retailers, such as Home Depot and Walmart, and on Amazon from September 2016 through January 2018 for between $20 and $40. There are two model numbers, PI2010 and PI9010, included in the recall. The product number can be found by removing the detector from its mount, flipping it over, and checking the top lines of text on the label for the product name and specific model number. The date can be found on the bottom right (as shown below).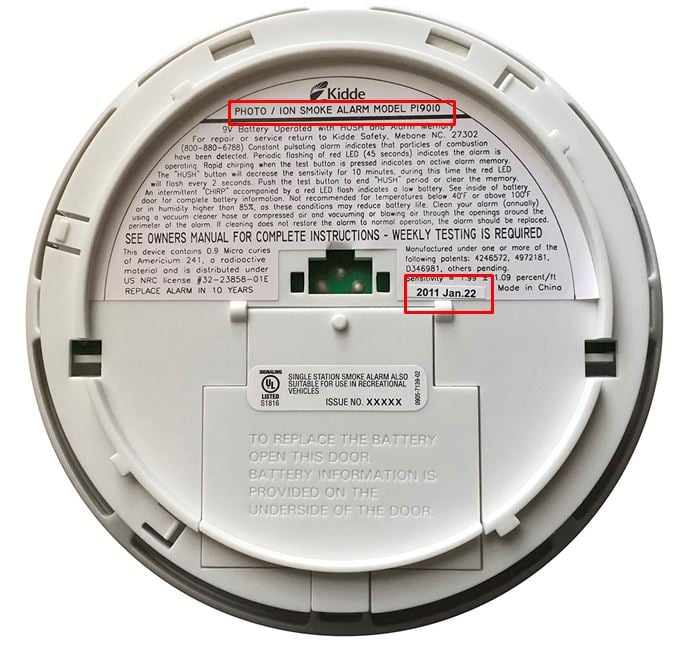 Stop what you're doing to check your Kidde smoke alarms and be sure they are not included in the recall. If they are, the company will replace any affected product — you can visit the company's website for more information on getting said replacement. If you are unaffected by this recall, this alert serves as the perfect reminder to check that your alarm is in working order (pro tip: to ensure your smoke detector is in working order all year long, change its batteries and test it twice a year during daylight saving time).