Kids Write Funny Obituary For Mom
We Can Only Hope Our Obituary Is as Good as This Mom's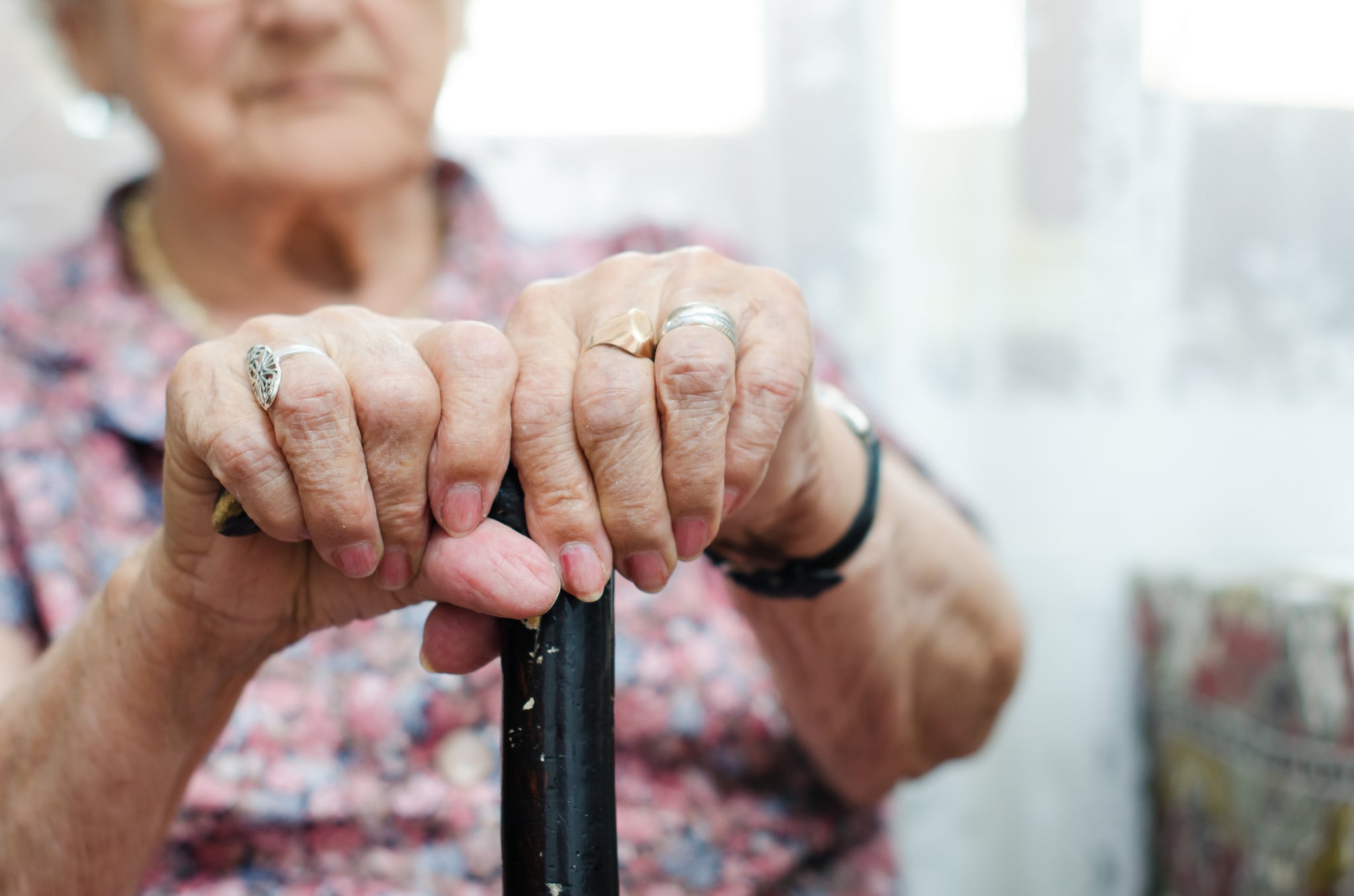 It's a strange thing to think about what our own obituaries will say about us, but after reading the amazingly hilarious one crafted by Mary Stocks' children, we are actually hoping ours will be half as good.
When Mary died at the age of 94 in her native Toronto, her grown children decided to poke a little fun at their mom and what would otherwise be their inheritance:
"She left behind a hell of a lot of stuff to her daughter and sons who have no idea what to do with it. So if you're looking for 2 extremely large TV's from the 90s, a large ceramic stork (we think) umbrella/cane stand, a toaster oven (slightly used) or even a 2001 Oldsmobile with a spoiler (she loved putting the pedal to the metal), with only 71,000 kilometers and 1,000 tools that we aren't sure what they're used for. You should wait the appropriate amount of time and get in touch. Tomorrow would be fine."
The obit also touched on her penchant for four-letter words:
"Her extensive vocabulary was more than highly proficient at knowing more curse words than most people learned in a lifetime. She liked four letter words as much as she loved her rock garden and trust us she LOVED to weed that garden with us as her helpers, when child labor was legal or so we were told."
Along with her subtle ability to speak her mind:
"She was world-renowned for her lack of patience, not holding back her opinion and a knack for telling it like it is. She always told you the truth even if it wasn't what you wanted to hear. It was the school of hard knocks and yes we were told many times how she had to walk for miles in a blizzard to get to school, so suck it up."
And her talents in the culinary arts:
"She was a master cook in the kitchen. She believed in overcooking everything until it chewed like rubber so you would never get sick because all germs would be nuked. Freezing germs also worked, so by Friday our school sandwiches were hard and chewy, but totally germ free. All four of us learned to use a napkin. You would pretend to cough, spit the food into it and thus was born the Stocks diet. If anyone would like a copy of her homemade gravy, we would suggest you don't."
The obit, which was published in the Toronto Star last week, was, of course, as touching as it was funny. It showed a woman who was a beloved mother, grandmother, and great-grandmother and who had a lot of loved ones sure to continue telling her stories long after she's gone.