Are LEGOS Environmentally Friendly?
Lego Plans to Make Its Products Totally Sustainable (in the Coolest Way!) by 2030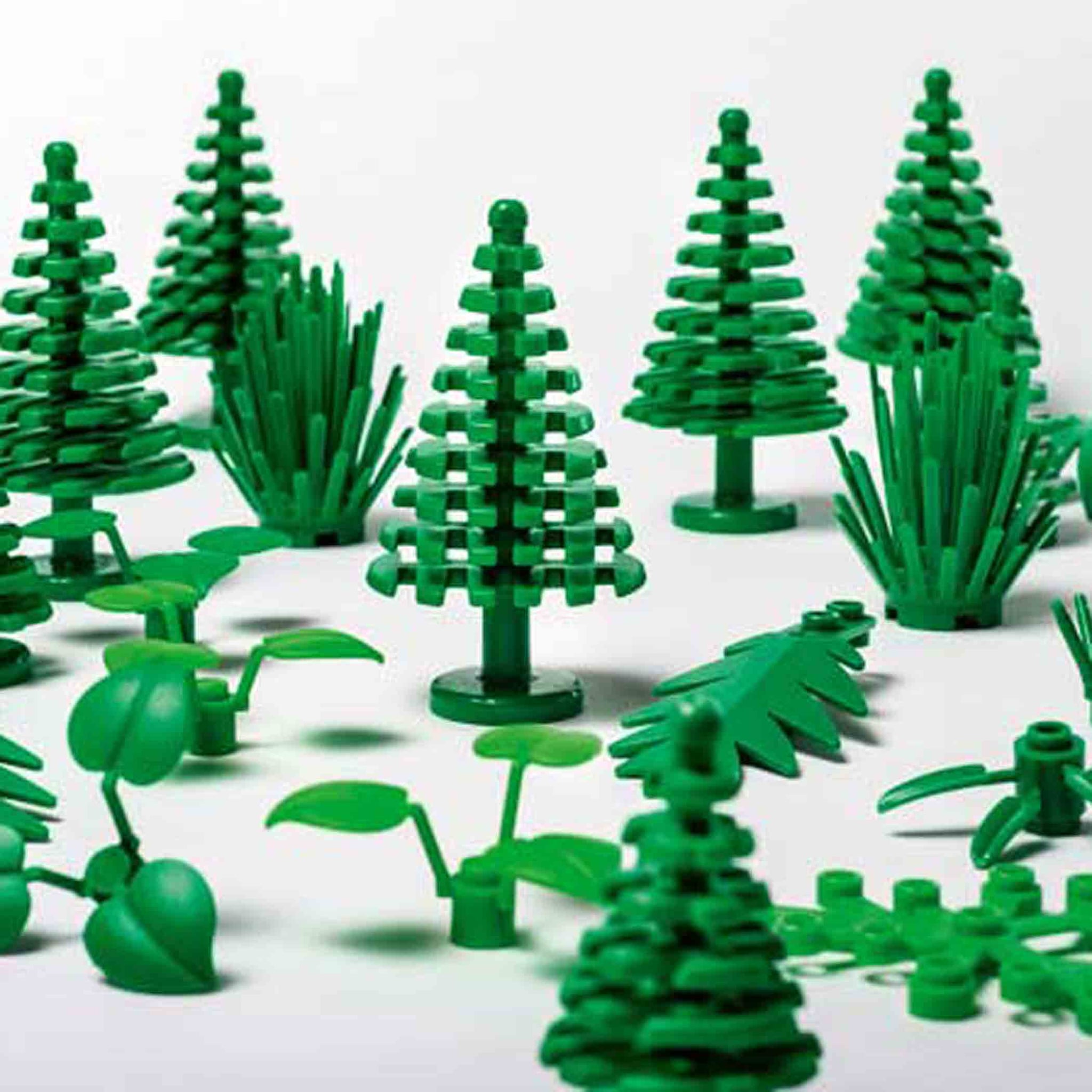 Lego is making waves for a very good thing: it's introducing a line of environmentally friendly, sustainable bricks that your little ones can go to town building with. According to a press release, each brick will be made from sugarcane, and the line is already well into production. Tim Brooks, the vice president of environmental responsibility at the Lego Group, explained how excited the brand is for the product launch:
"At the Lego Group we want to make a positive impact on the world around us and are working hard to make great play products for children using sustainable materials. We are proud that the first LEGO elements made from sustainably sourced plastic are in production and will be in LEGO boxes this year. This is a great first step in our ambitious commitment to making all Lego bricks using sustainable materials."
A green LEGO set called "Plants from Plants" — which contains pieces like leaves, bushes, and trees — has already been released in select countries, including the US and Canada. The new bricks will also be compatible with your kids' existing Lego sets, and apparently, both kids and parents won't notice any differences in terms of appearance or texture. The company is planning on having the majority of its production be sustainable by 2030.
"Lego products have always been about providing high-quality play experiences giving every child the chance to shape their own world through inventive play," said Brooks. "Children and parents will not notice any difference in the quality or appearance of the new elements because plant-based polyethylene has the same properties as conventional polyethylene."
Although this is a change we welcome with open arms, we're afraid stepping on these little guys is still going to be just as painful for Mom and Dad in 2030 as well.
Image Source: LEGO