Lazy Games to Play With Kids When You're Tired or Sick
Lazy Games to Play With Kids When You're Tired, Sick, or Hungover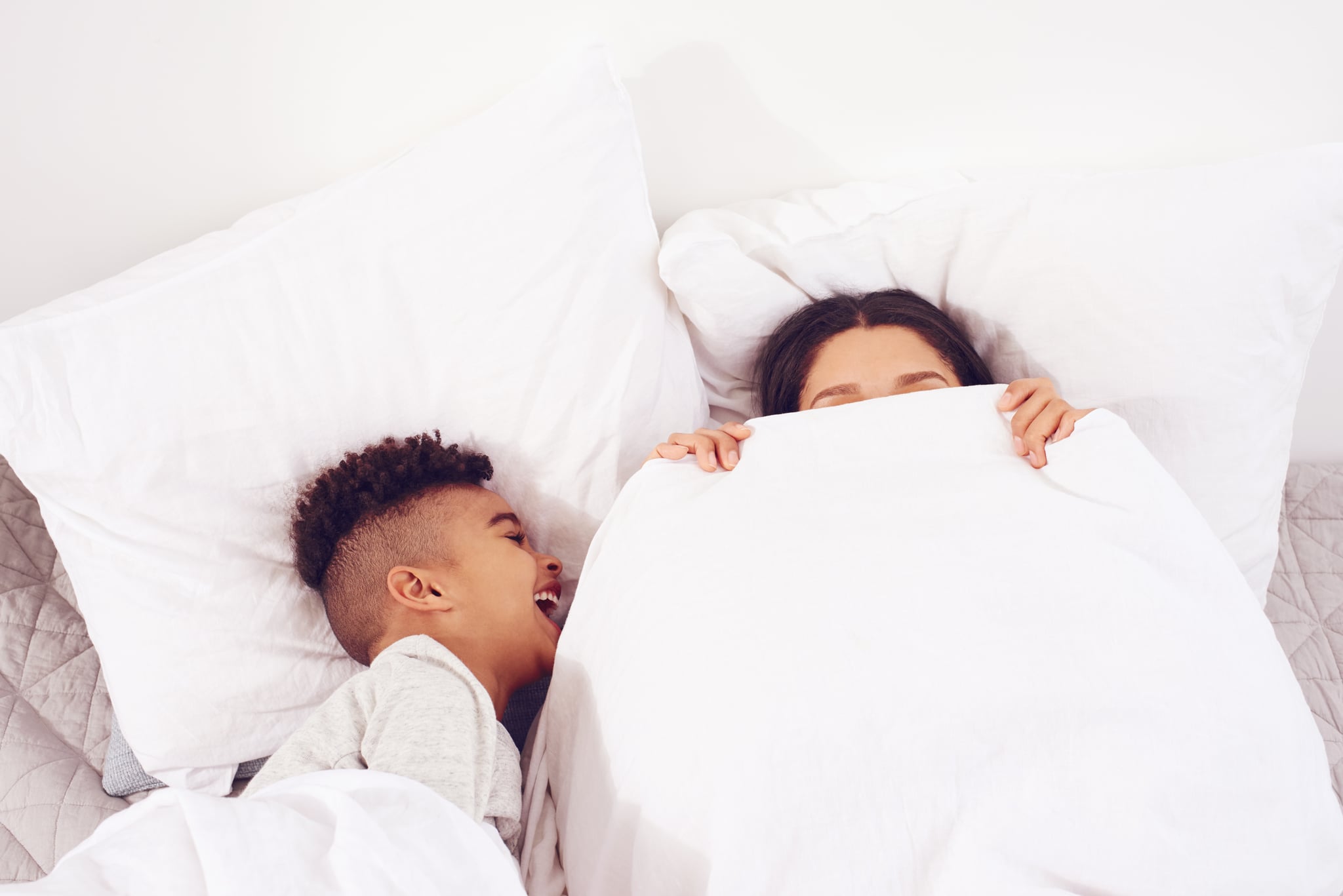 Parenting is probably the most demanding job out there. Not only are you required to keep your kid alive from day to day, but you're expected to entertain them at all times as well — even when you're not feeling your best. If your kid wants to play but you're feeling a bit under the weather, totally exhausted, or just plain old lazy, we feel your pain and are here to help.
Read through for 10 lazy games to play with your child when you want to take it easy.
Nail Salon. We know you probably haven't had time to get them done recently, so set your little manicurist up with what they need to give you the best mani/pedi you've had in months.
Tattoo Parlor. Lift up your sleeve and give them free rein with the washable markers — just don't fall asleep, or they'll be "tattooing" the walls next.
Hair Salon. Sit in front of the couch and arm them with hair ties, combs, and clips so they can create a hair masterpiece worthy of the magazines.
Hide and Seek. They hide and you lie on the couch until they realize you aren't coming to find them seek.
Movie Theater. Pop in a film, make some popcorn, and dim the lights — just like a real movie theater!
Sleeping Beauty. They've seen the movie, they love the princess, and now they can be her — as can you. (Remind them that you should both probably stay asleep until the prince comes with his kiss . . . be patient, it could be hours.)
Art Class. Lie on the couch and allow your budding artist to draw a portrait of you sleeping (drool and all). Voila!
Chore Chart Challenge. Whoever can complete as many of the chores on their chart without Mommy's help wins a prize.
Critic's Choice. For older children, sit down to watch something binge-worthy on Netflix, then have your kid write reviews of all the episodes you watch.
Camping. Set up a tent or fort in the living room, make some microwave s'mores, tell a ghost story, then spend the rest of the day "staring at the stars" quietly.