Lemonade Stand Pays For Wheelchairs
Boy Turns Simple Lemonade Stand Into a Charitable Organization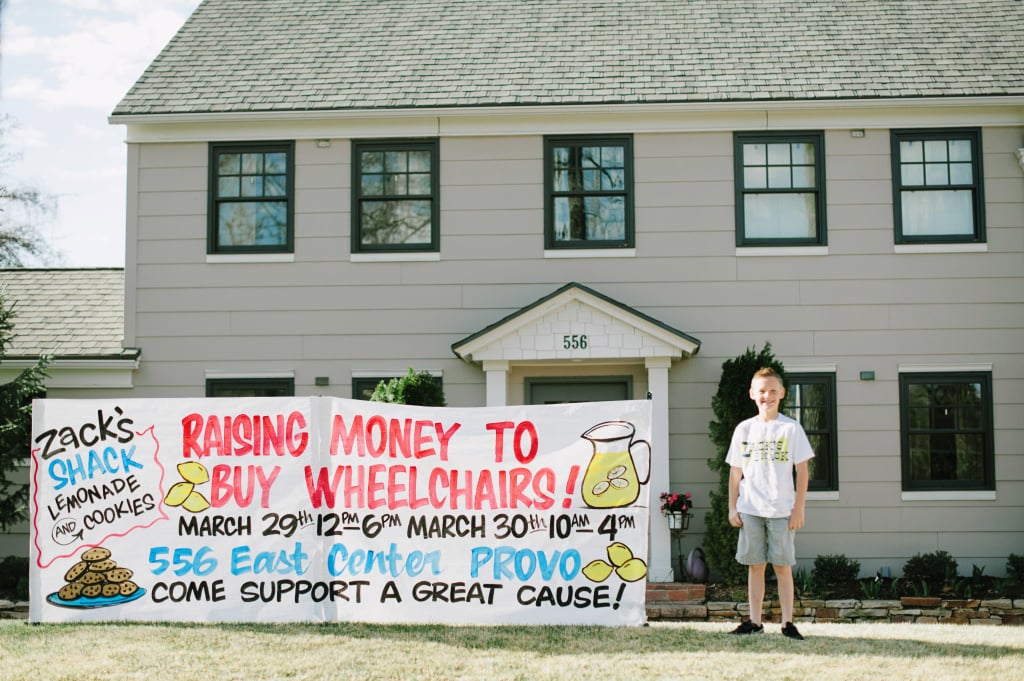 Zack Francom's lemonade stand isn't your typical summertime moneymaker. Rather than using the profits to pay for a new cell phone or video game, the 11-year-old uses the money to buy wheelchairs. The idea came to Zack four years ago when his school participated in a fundraiser that challenged each class to raise $86 — enough to buy one wheelchair. Zack sold lemonade and cookies to meet his class's goal and decided to keep the business going once the challenge was complete. Thanks to his stand, cleverly named Zack's Shack, more than 330 wheelchairs have been provided for people in underdeveloped countries. And the pint-sized philanthropist doesn't plan on closing the shack any time soon.
"I know people in wheelchairs, and it's sad when they don't have one," Zack tells a local news station. "My goal is to fly around the world someday and hand out the wheelchairs."
To learn more about Zack's Shack, read the full story on Huffington Post.
Source: Facebook user Zack's Shack