Little Mermaid Breastfeeding in Real Life
This Is What It'd Look Like If the Little Mermaid Breastfed in Real Life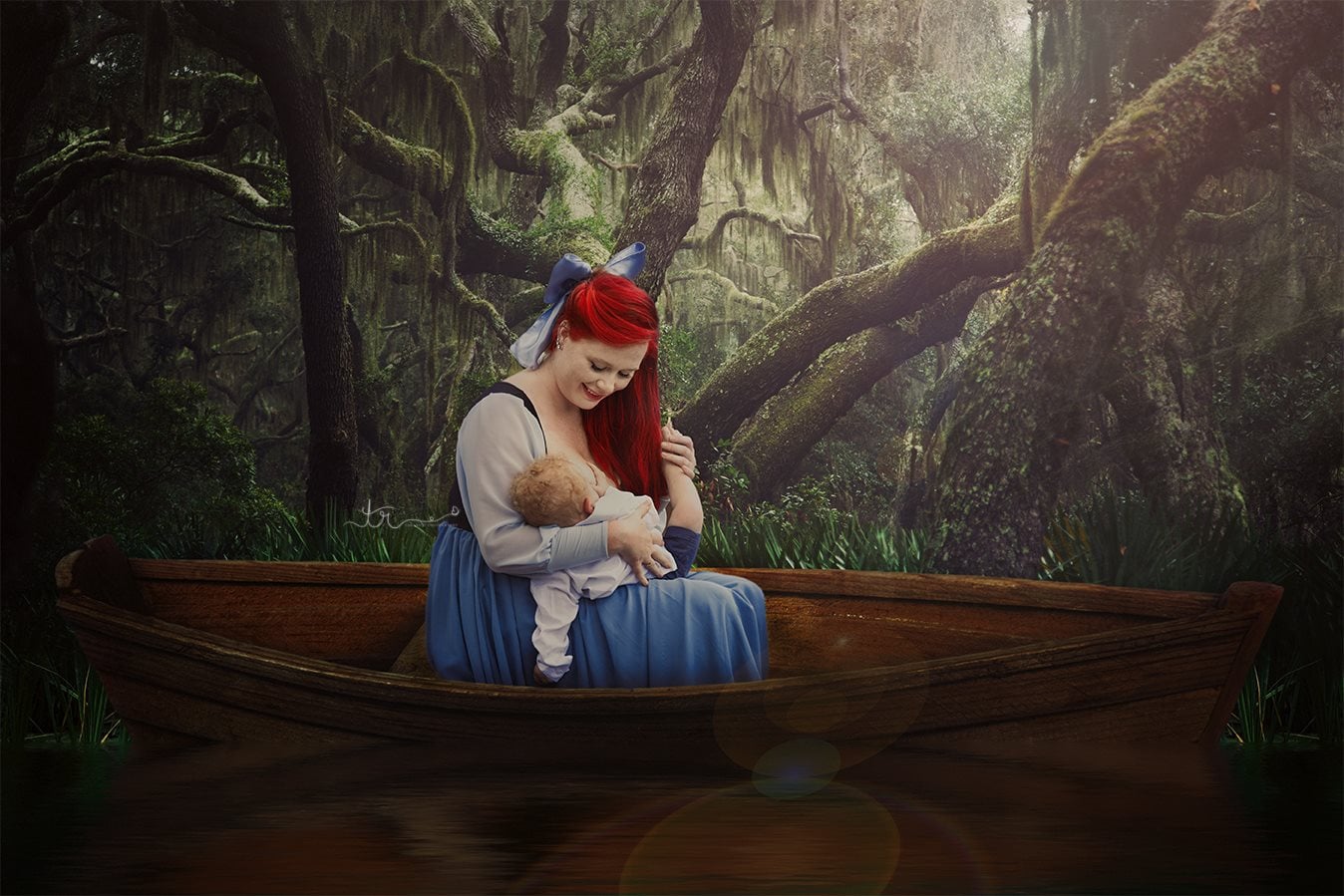 Fairy tales are just that . . . but what if the subjects of our favorite stories were a bit more realistic? That's what photographer Tara Ruby is aiming to showcase with her first image in an eventual series of Disney princesses breastfeeding.
"I love Disney movies, but I wish that we were told more about their lives after the princess marries her prince," Ruby said. "Marriage is just the beginning, and there is so much after they say their vows."
For The Little Mermaid's Princess Ariel, she opted to set the scene with her on the fateful canoe, sans fishtail. And instead of Prince Eric along for the ride, the mother – in that classic blue dress designed by Sew Trendy – is alone with her happily nursing child. Now that's magical.