Little Tikes Pink Swing Recall February 2017
Little Tikes Is Voluntarily Recalling 540,000 Plastic Swings After Injuries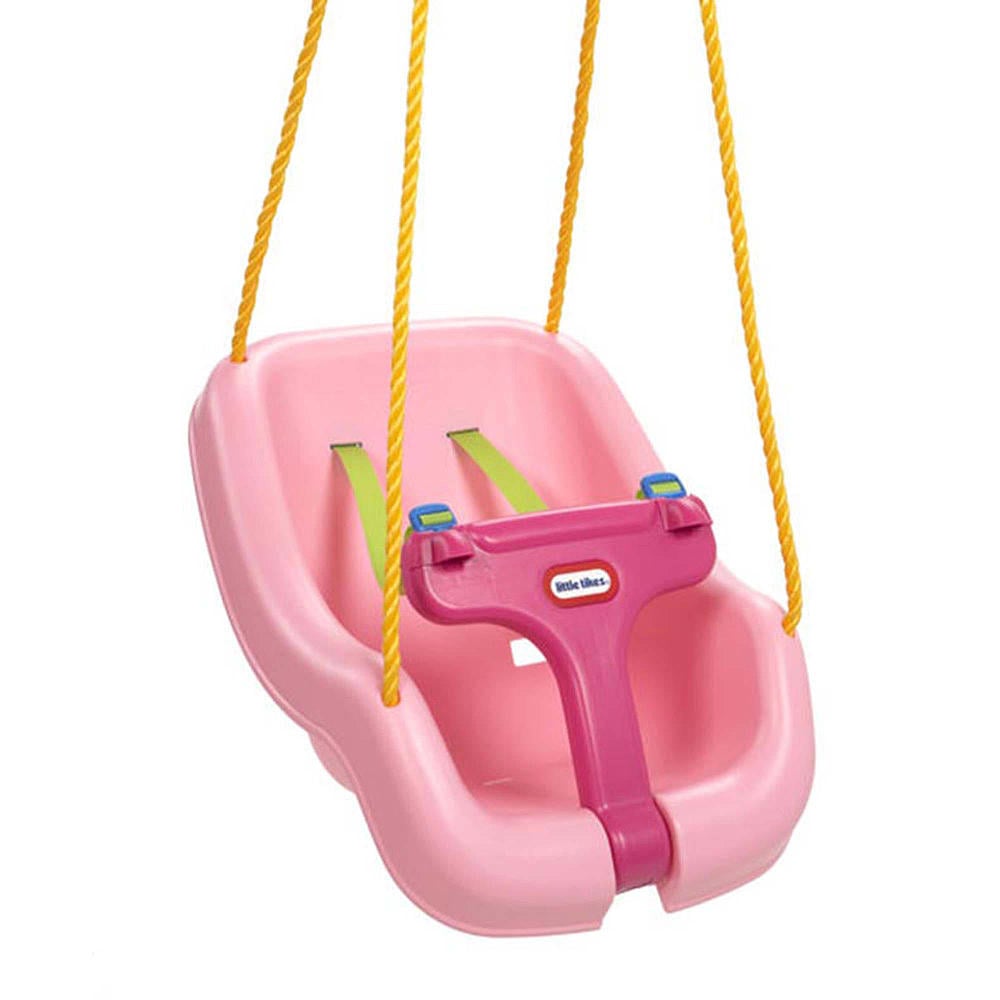 It may be a beautiful day wherever you are, but it may not be the best day for swinging — Little Tikes is voluntarily recalling 540,000 of its 2-in-1 Snug 'n Secure Pink Swings, which were discovered to pose a potential fall hazard due to the plastic seat cracking or breaking. The recall comes after the company received around 140 reports of the swing breaking, which caused 39 injuries to kids from cuts and bruises to a few head bumps and two reports of broken arms.
The 2-in-1 Snug 'n Secure pink swings in question were manufactured between November 2009 and December 2013 and sold at retailers such as Toys 'R' Us and Walmart for around $25. Each of the swings being recalled has a model number of 615573, which can be found molded into the plastic on the back of the swing. If that model number matches your swing, the second step is to check the molded circular date stamp (see photo below), also on the back of the swing.
Your product is included in the recall if the molded inner arrow of the date code stamp points to 10, 11, 12, or 13, or if the inner arrow points to the 9 stamp in addition to the outer arrow pointing to a number of "43" or higher. No other date codes or other colored swings are affected.
If your swing is included in the recall, Little Tikes advises you to cease use immediately and to contact the company — through its website or by phone — to get a refund in the form of credit toward another Little Tikes product.