Making Babies Interview With Eliza Coupe
Actress Eliza Coupe Is "Grateful to Shed Light" on Infertility in New Comedy Making Babies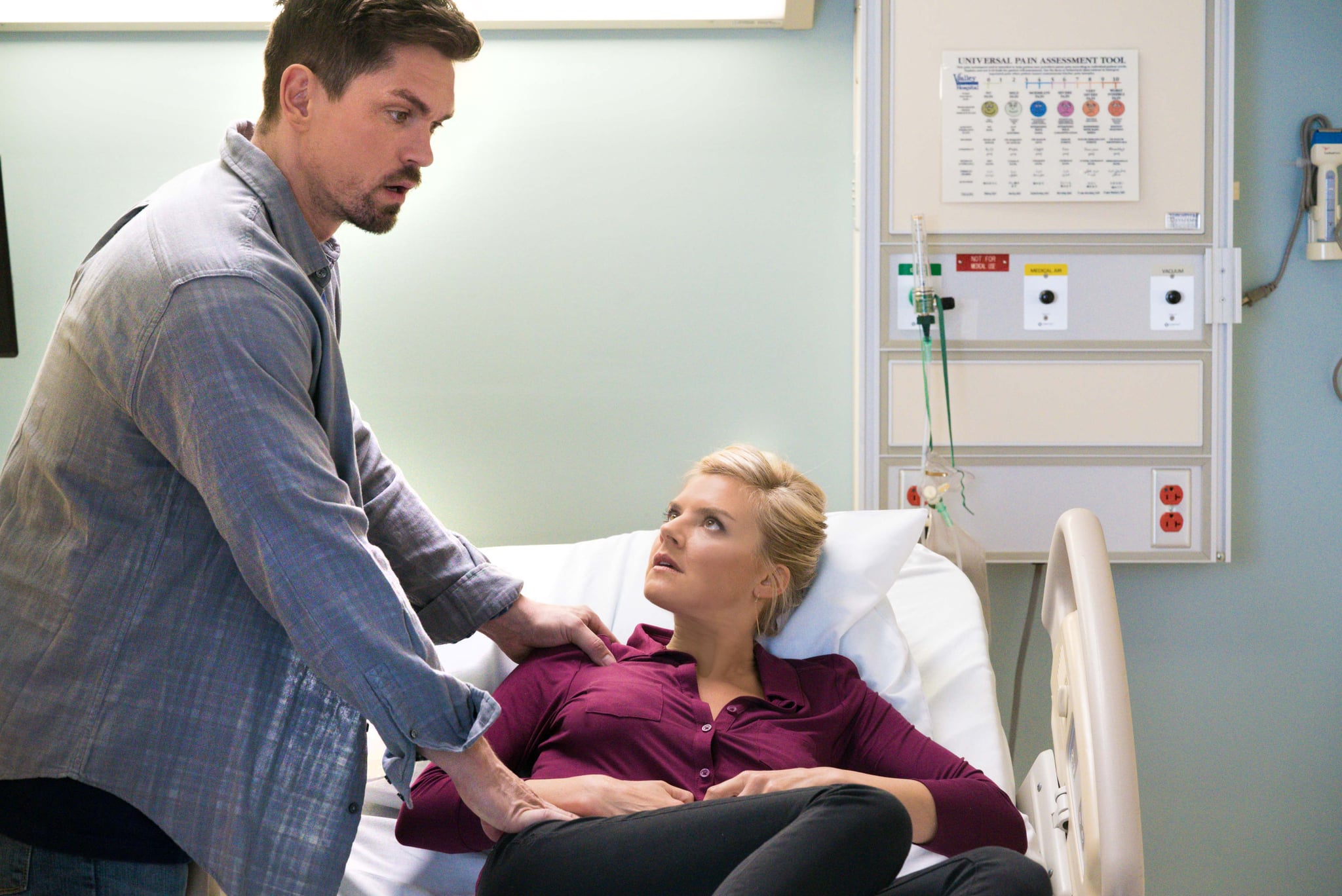 Carefully capturing the messy road of fertility (and likewise, infertility) isn't an easy task. It's not just about documenting the number of times a couple have sex and pee on a pregnancy test; it's about highlighting the emotionally debilitating, demanding, and expensive battle couples willingly endure in an effort to conceive. And those words — debilitating, demanding, and expensive — aren't usually associated with comedy. But the film Making Babies,, starring Elize Coupe (Kate) and Steve Howey (John), does a nice job finessing the harsh edges that would normally prevent a storyline of IVF from being funny. And it is, plainly, very funny.
The film drops us right into the middle of Kate and John's life, where they're entrenched in trying to get pregnant. After traditional methods don't work, they seek the help of a fertility expert and begin on their pathway of intrauterine insemination (IUI), a fertility treatment that places sperm inside a woman's uterus. This is a comedy, folks, so don't think you'll get away with anything but cringe-inducing embarrassment seeing John collect his own sperm at a clinic.
POPSUGAR had an opportunity to screen the film (out March 29) ahead of time and interview lead actress Eliza Coupe about this scene and more. "Howey and I hardly made it through without completely losing it. Mainly me. I am always the first to break," she began. "That was definitely one of my favorite [scenes]." Without spoiling too much, it's the dodgiest clinic you can imagine. I would not want to buy a lottery ticket there.
But just as this film is packed with laughs, it's not short on serious subject matter. The onscreen couple complete IUI, are unsuccessful, and then begin IVF. It's trying for them, emotionally and financially. We see them fight. We see them cry. During these moments, it doesn't feel like you're watching a comedy as much as taking a peek into someone's life. "I like how [Kate and John's] relationship had such rawness and realness to their dynamic," Coupe shared.
But the takeaways from the film extend far beyond the relatability of the two lead stars. Fertility is hard, and it's messy, but it doesn't have to break you. "The realness and humor of Kate and John's relationship, and how they comically banded together through the rigorous process, helps to lighten what could otherwise be quite a heavy subject matter," she said. "I hope families know that they're not alone. I am grateful to help shed light on others' human experiences."
Image Source: Huber Bros Productions