Marine's Toddler Brother Stands in For Prom
Skylar's Boyfriend Is a Marine and Couldn't Take Prom Pictures — So His 2-Year-Old Brother Did Instead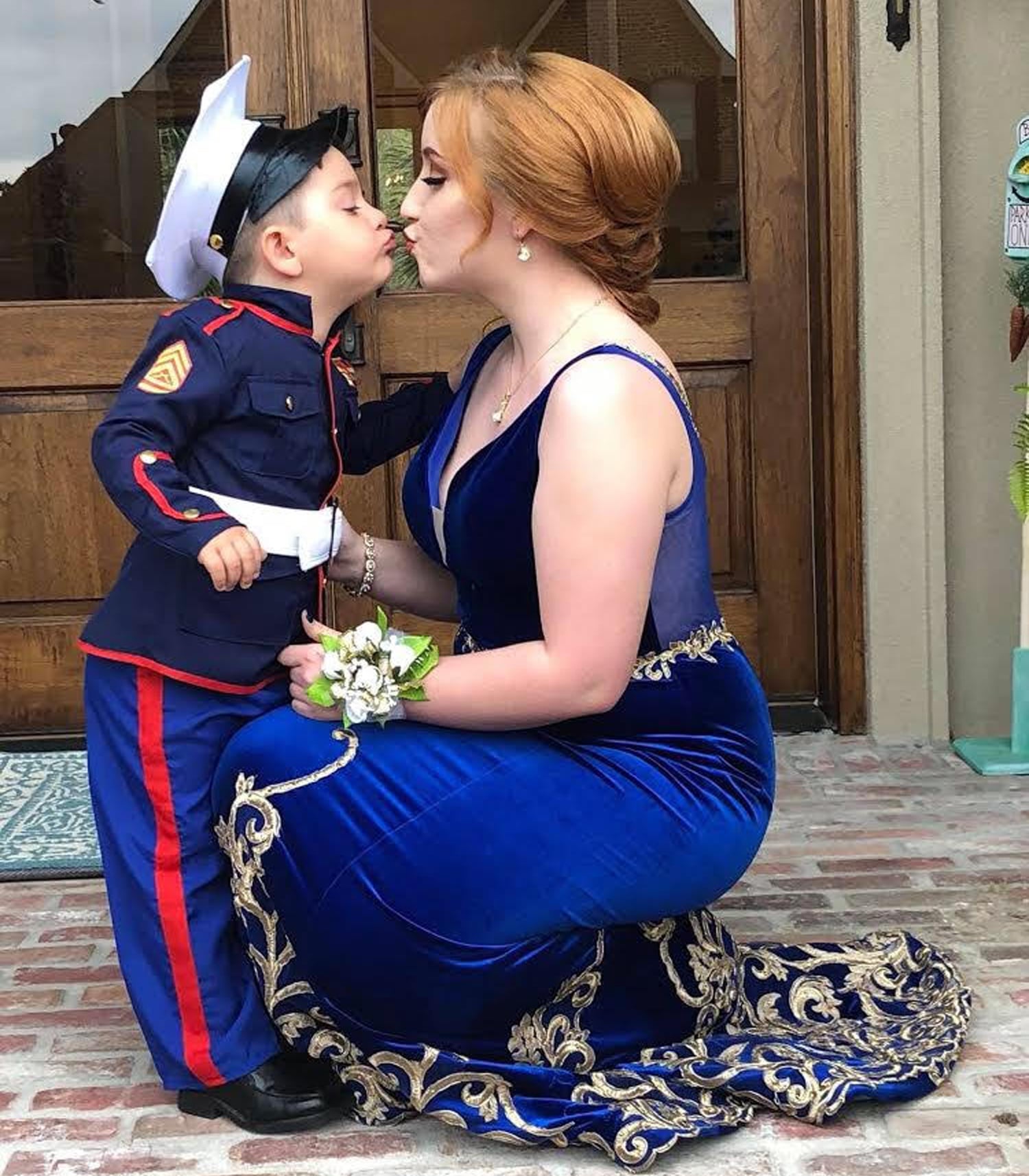 When Skylar Fontaine, an 18-year-old senior in high school from New Orleans, realized that her boyfriend wouldn't be able to attend prom with her, she had (understandably) mixed emotions. But Skylar's love story is a little different than those of most young adults her age. Her boyfriend, Pvt. Gage Moak, is a Marine and attends Military Occupational Specialty school on the East Coast. So while she was upset that Gage couldn't make it to her prom, she understood that he's "making the ultimate sacrifice" through his service. Instead, his younger brother, 2-year-old Clay Moak Jr., stood in for him, dressed in an adorable child's-size Marine outfit.
"I thought this would be a sweet gesture to send to my boyfriend. He is a family man and very sentimental. He always puts his family first, and that's his motivation to be a United States Marine," Skylar said. She explained that Clay wants to be just like his big brother one day, and when she stumbled across a precious Marine costume online, she mentioned the idea of taking prom pictures to Gage's grandmother and mother. The little tux and Marine outfit were ordered, and Clay became the perfect stand-in.
On March 16, the day of the prom, Skylar and Clay took their not-so-traditional prom pictures to send to Gage before she left for the dance with friends. While Clay is still young, she knows these will be great memories for him to look back on.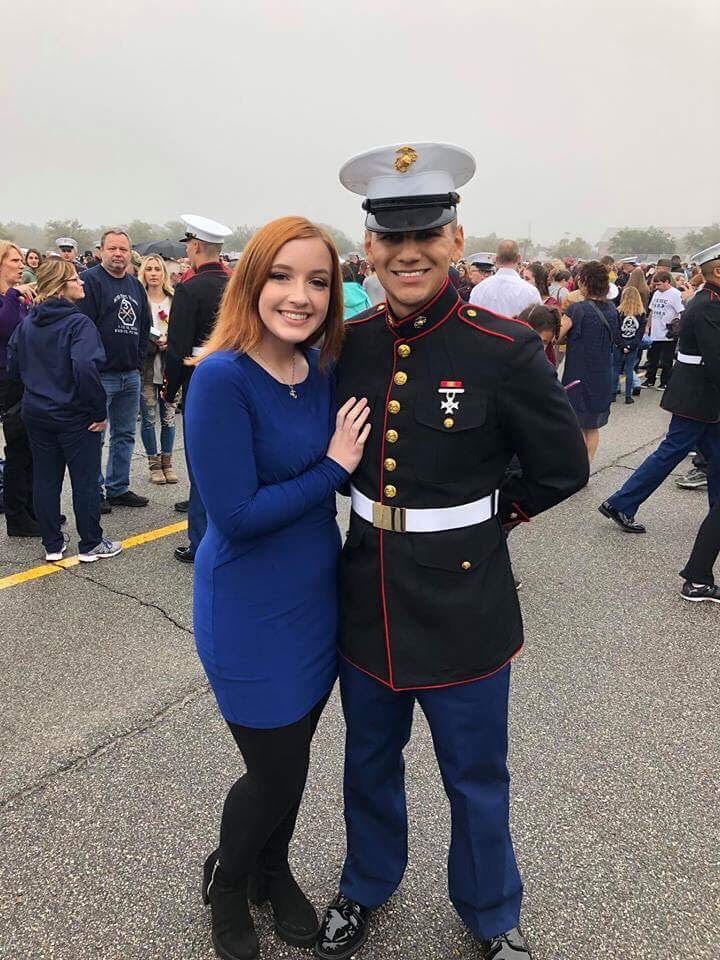 As for Gage? Skylar said he was so thrilled to get the pictures and see their smiling faces, especially since he misses her and his family more than words can describe.
"Even though Gage is 1,000 miles away, a Moak still made sure I had a great prom! It meant so much to me to have Gage be a part of my night, even though he couldn't actually be here with me," Skylar sweetly shared. Welp, pack it up, folks. That's officially the cutest thing we've heard all day.
My boyfriend is a Marine and isn't home to take me to my senior prom... so his little brother stepped in and took his place. Needless to say, this girl is so happy 😍💞 pic.twitter.com/7CT5KT0cYX

— sky🍒 (@idk_skylar) March 16, 2018
Image Source: Skylar Fontaine