Melt-in-Your-Mouth Short Ribs (With Minimal Effort)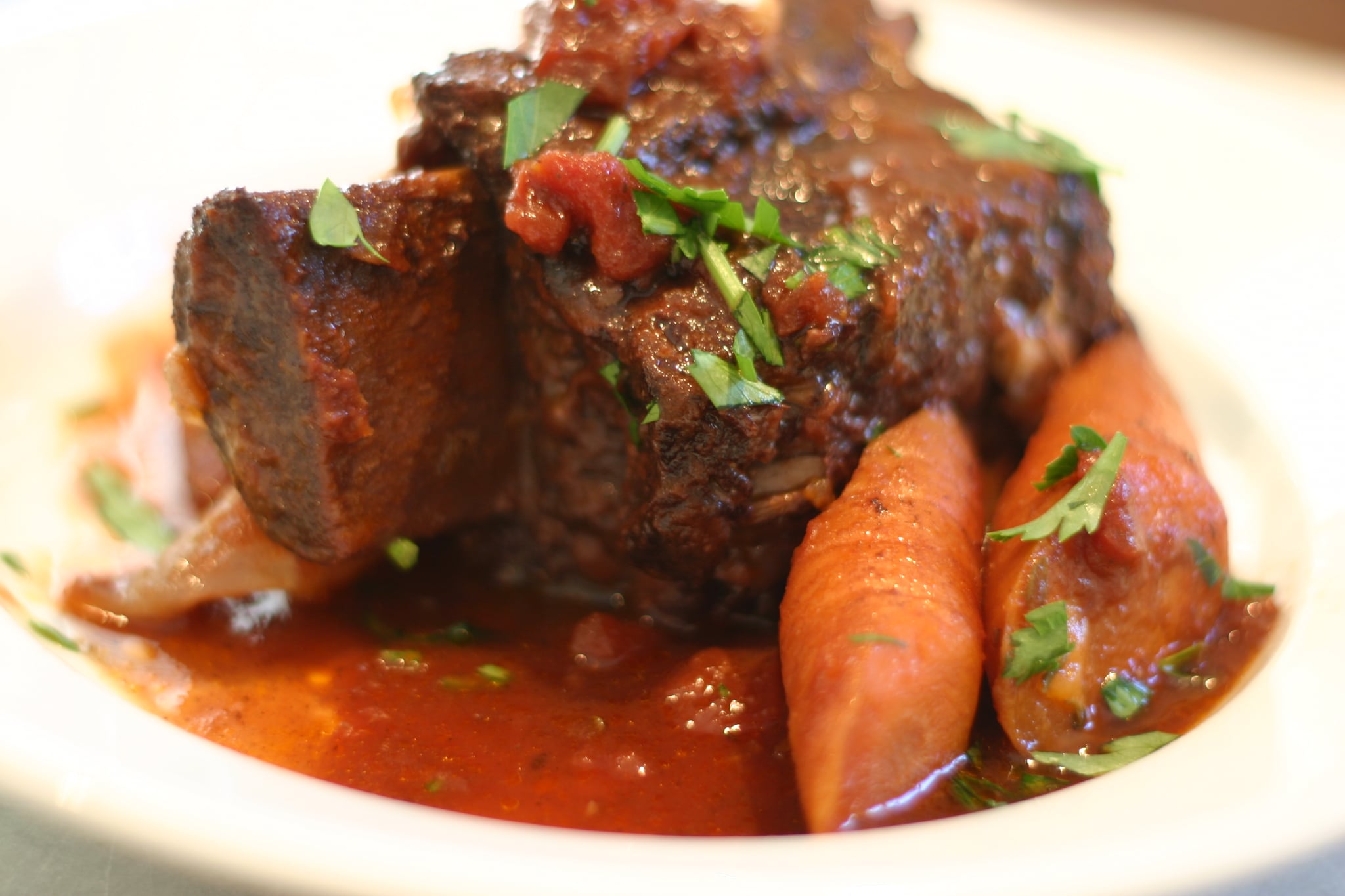 Source: Lindsey Foutch
Simplest Short Ribs
Amanda Haas
Notes
Short ribs are rich and satisfying yet supersimple to cook. They are well-suited to braising, which requires cooking them in liquid for a few hours until they fall off the bone. This is my simplest version that will give you stunning results! Serve over a bowl of polenta or mashed potatoes.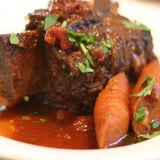 Ingredients
3 1/2 to 4 pounds short ribs, halved
Kosher salt
Pepper, freshly ground
1 750-mL bottle of red wine
2 carrots, coarsely chopped
1 onion, quartered
2 cloves garlic, smashed and peeled
3 sprigs thyme, rosemary, or parsley
2 tablespoons olive oil
1 28-ounce can diced tomatoes
Directions
Rinse the ribs and pat dry with paper towel. Sprinkle with salt and pepper, then place them in a large Dutch oven. Add the wine, carrots, onion, garlic, and herbs, and stir. Refrigerate and allow them to marinate in the wine for at least 4 hours or up to overnight.
Remove the ribs from the marinade and pat dry. Pour the marinade and veggies into a bowl and save. Place the Dutch oven on the cooktop over medium heat. Preheat the oven to 325°F.
When the pot is hot, add the olive oil. Place the ribs meaty-side down in the pot and brown on all sides, about 2-3 minutes per side. This may need to be done in batches. Once all the ribs are browned, drain the excess fat from the pot and discard. Place all the ribs in the pot and pour the wine and vegetables over them. Add the tomatoes, stir, and bring to a simmer. Turn off the heat, cover the pot with a tight-fitting lid, and bake in the oven for 2-3 hours, or until the short ribs easily shred with a fork.
Allow the braising liquid to cool, then skim off the fat. At this point, they can be refrigerated and served another day, or served immediately. Place one short rib in each bowl and spoon some of the sauce and vegetables over the top.
Amanda Haas is a cookbook author, cooking video host, and the founder of One Family One Meal, a website that helps families menu plan, grocery shop, and cook on a budget. Her cookbook, Real Family Food, features this and other delicious family-friendly recipes, as well as simple tips for bringing your family together around the table and a strategy for meal planning, budgeting, and shopping.
Information
Category

Main Dishes, Beef

Cuisine

North American

Yield

4-6 servings