Mini Electric Clip Waist Fan
This Wearable Personal Fan Goes on Your Waist, and I Don't Care How It Looks, I NEED THIS
As POPSUGAR editors, we independently select and write about stuff we love and think you'll like too. POPSUGAR has affiliate and advertising partnerships so we get revenue from sharing this content and from your purchase.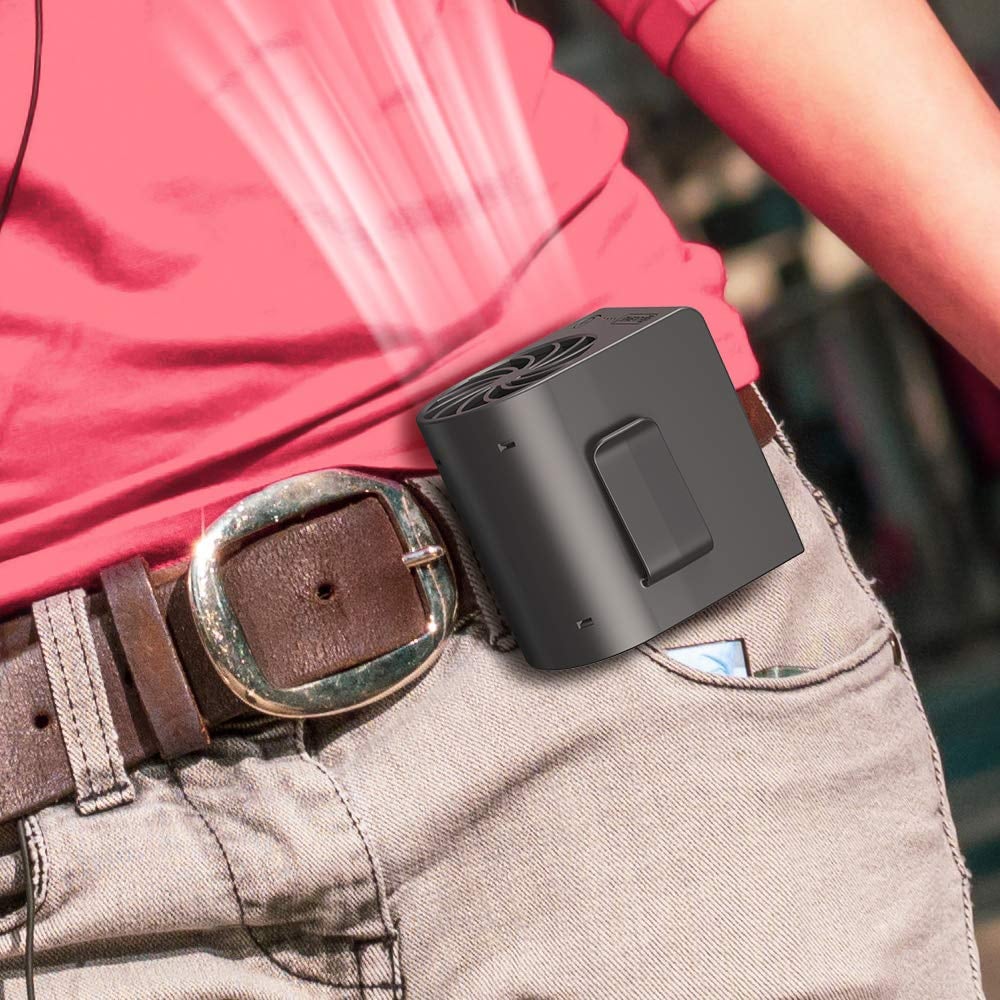 You know who doesn't give two craps about the type of day you've had, whether or not your toddler had 10 meltdowns this morning, or if you're single-handedly the one adult taking the kids to the beach this weekend? The heat, that's who. And you know who cares even less than the heat? The humidity.
That's right, once those temperatures start creeping up over 80 and the breeze packs up its bags and heads north for the Summer, it's just you and your pores, perspiring water and letting it sit on top of your skin.
Unless you own this Mini Electric Clip Waist Fan ($20), new to Amazon. Sure, it looks like an old-school pager and definitely screams "dad on vacation," but when you're that hot, no. one. cares. about what's on your waistband. Except you, who will be nice and cool with this battery-operated and fully chargeable mini fan.