Mom-to-Be's Cancer Diagnosis
Miracle Baby Saves Mother From Cancer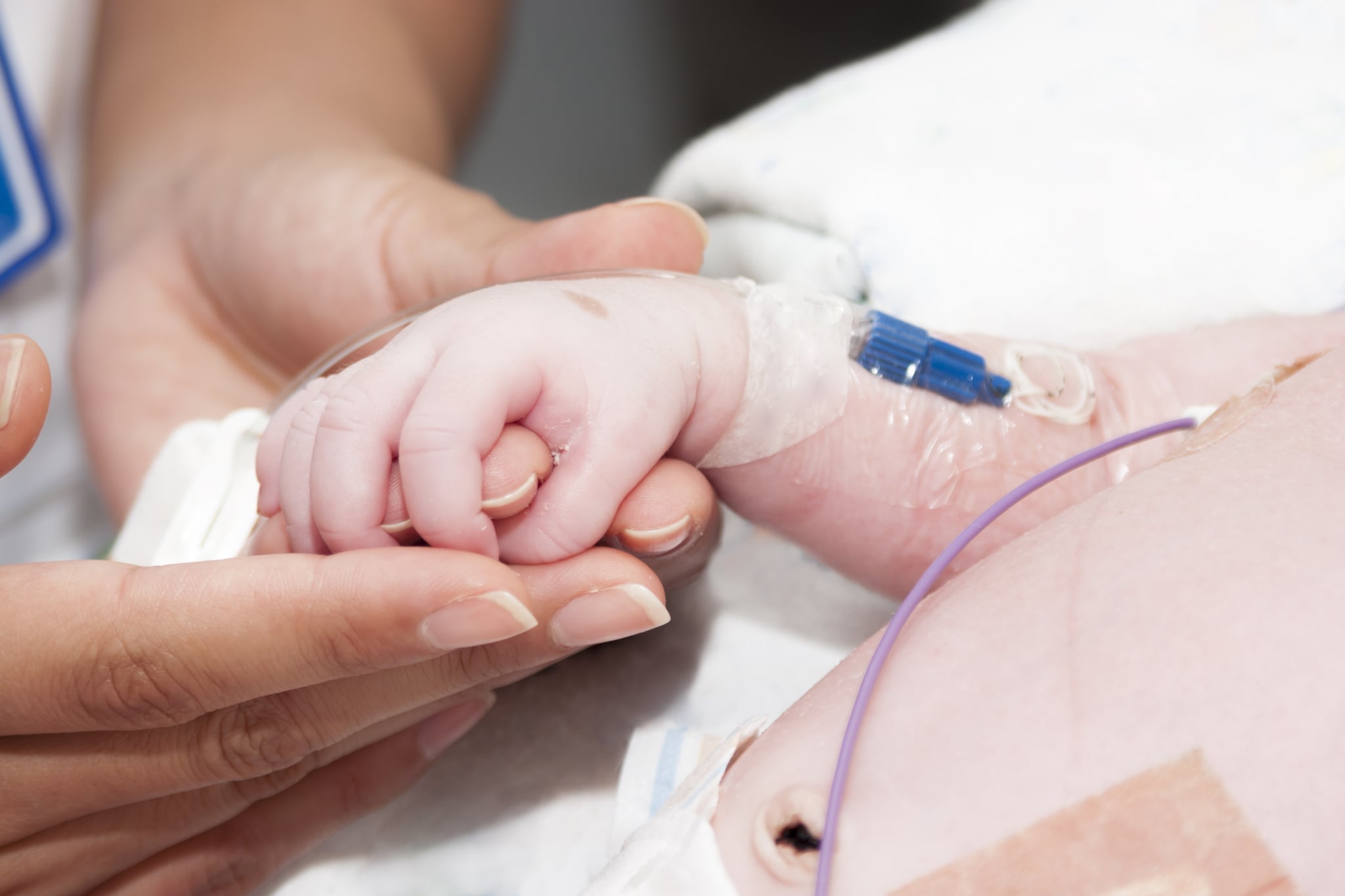 At 27 weeks pregnant, Jenny Purvis was expecting good news at her prenatal doctor's visit. Instead, she received a life-altering diagnosis. An ultrasound revealed cysts on the mom-to-be's ovaries — a surefire sign of cancer. Unable to perform a biopsy, doctors planned to monitor the cysts throughout Jenny's pregnancy. But another medical emergency changed their plan — possibly for the better.
Jenny was admitted to a hospital in early June for high blood pressure. When doctors tried to stabilize her, they discovered the placenta wasn't receiving enough blood. In order to save Jenny and her baby, doctors performed an emergency C-section — three months before the due date. But this risky procedure may have saved Jenny's life. After delivering the baby, doctors removed two large tumors that they quickly learned were the start of ovarian cancer.
"I guess I was pretty naive," Jenny tells a local news outlet. "I didn't think about a 29-year-old getting ovarian cancer." She began chemotherapy shortly after her diagnosis and will undergo a hysterectomy once she completes her sessions. As for Jenny's baby girl, Mae, things couldn't be better. After a two-month stay at the hospital, Mae returned home in August and has been slowly gaining weight. Despite the many medical challenges, Jenny feels so fortunate for the way things turned out.
"This is not how we saw our first pregnancy going, but it's definitely brought all of us closer," Jenny says. "We're just counting our blessings. I feel blessed that I have my beautiful baby — our little miracle. We call her Miracle Mae. She came to save her Mama."