Mom of 2 Sacrifices Third Child For Luxury Dream Home
The Reason the Internet Is Ganging Up on This Mom of 2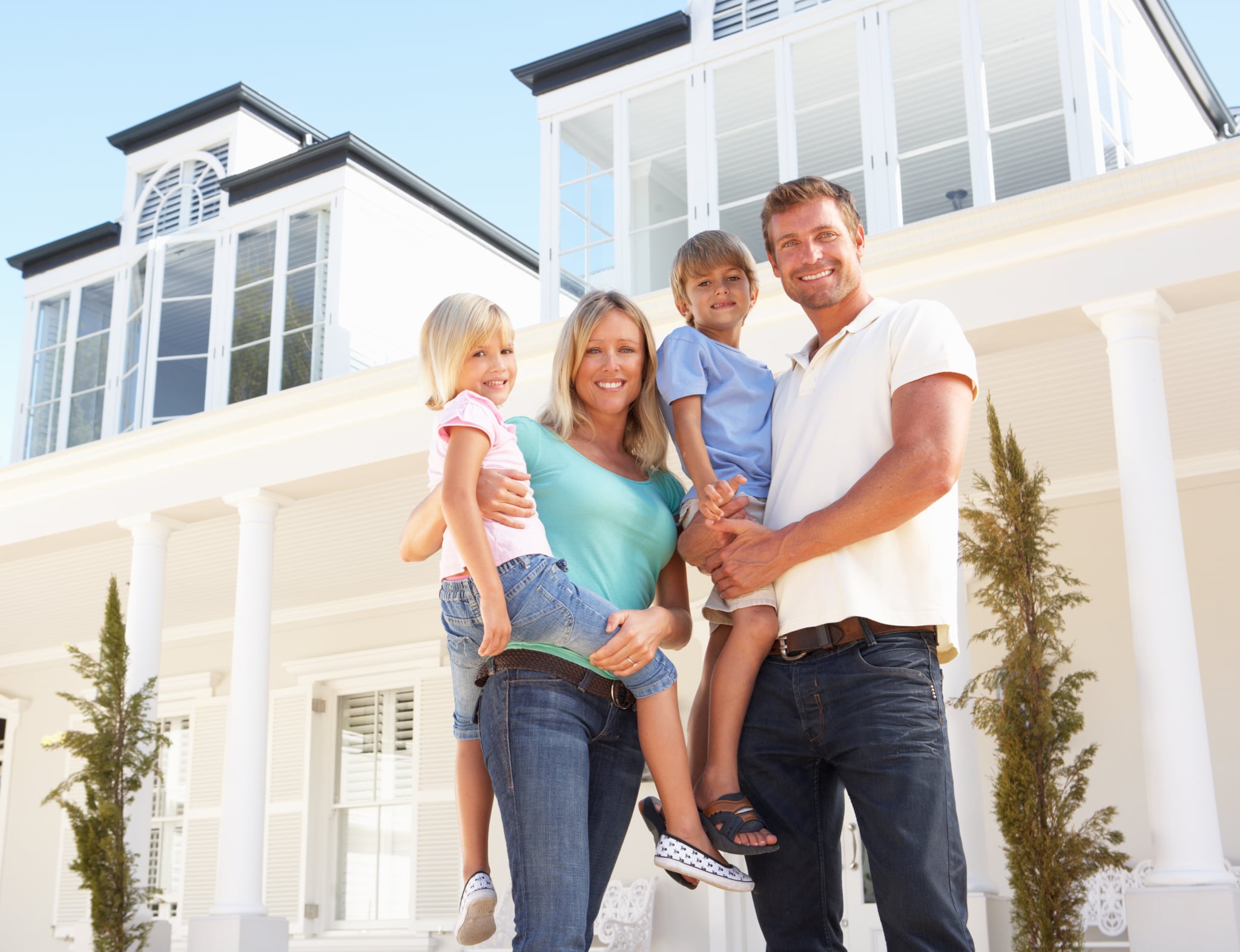 Sarah Scott has made a "huge sacrifice" to buy her dream home with her husband, and the Internet is having a bit of a field day — but why?
In her Elle Decor article, Scott writes,
My husband and I purchased our dream home entirely on our own . . . By our early thirties, we were able to sell our first starter home, to build the fully-loaded luxury home of our dreams. With that said, certain sacrifices had to be made for this dream to come true for us. The first being that we can only afford to have two children.
Scott lays out her family's financial plan now that they've made this sacrifice to purchase their ideal home and have only two children — they can go on one vacation a year using a time-share they purchased in full, they were able to load their home with all of the luxury essentials (like a ride-on lawnmower), and their kids have everything they need (not everything they want), including getting to spend time with their mom, who stays home with them every day — but Scott wants more: a third child.
She says, "My uterus literally aches despite the fact that logic suggests we can't afford it right now . . . we have come to the conclusion that the decision to buy our dream home last year has eliminated the possibility of having any more children." She goes on to explain that though she and her husband have gone back and forth, they couldn't imagine not living in this "forever home" that they built for their family.
She ends her post: "With that said, the sacrifice has been made. Because we live in this dream home, we can only afford to have two children. It's our quiet sacrifice but it's also our beautiful life, well-earned and fully-lived."
Commenters on the article have not been afraid of sharing their opinions, and it's safe to say they are not very supportive of Scott, as not one comment was sprinkled with the slightest tinge of reinforcement.
"My heart breaks to hear about the horrible sacrifices someone with a gigantic house, an 'essential' riding lawn mower, a timeshare, and a non-working parent had to endure. You really have no idea how 99% of this country lives, do you? I'm sure you can dry your tears with big piles of money."
". . . Lady, if this is all you've got to wail about, you should count yourself lucky indeed."
"If you cared THAT much about having a third child, you'd move out of the amazing dream home that only you in your age bracket can afford. I reckon you don't have anyone to share this 'mourning' with because other people have real issues to deal with like infertility, unemployment, etc. and couldn't relate to your snooty, materialistic outlook on life. Don't feel sorry for the working mom, sweetheart."
"Unquestionably some of the best satire I have read. Kurt Vonnegut could not have sent up the puerile whinging of the 1% any better than that."
What do you think about Scott's premeditated planning, sacrifice, and, ultimately, struggle with the decisions she has made now that she yearns for another child?