Mom With Breast Cancer's Message About Touching Breasts
Mom's Message to All Women About Touching Their Breasts Should Be Required Reading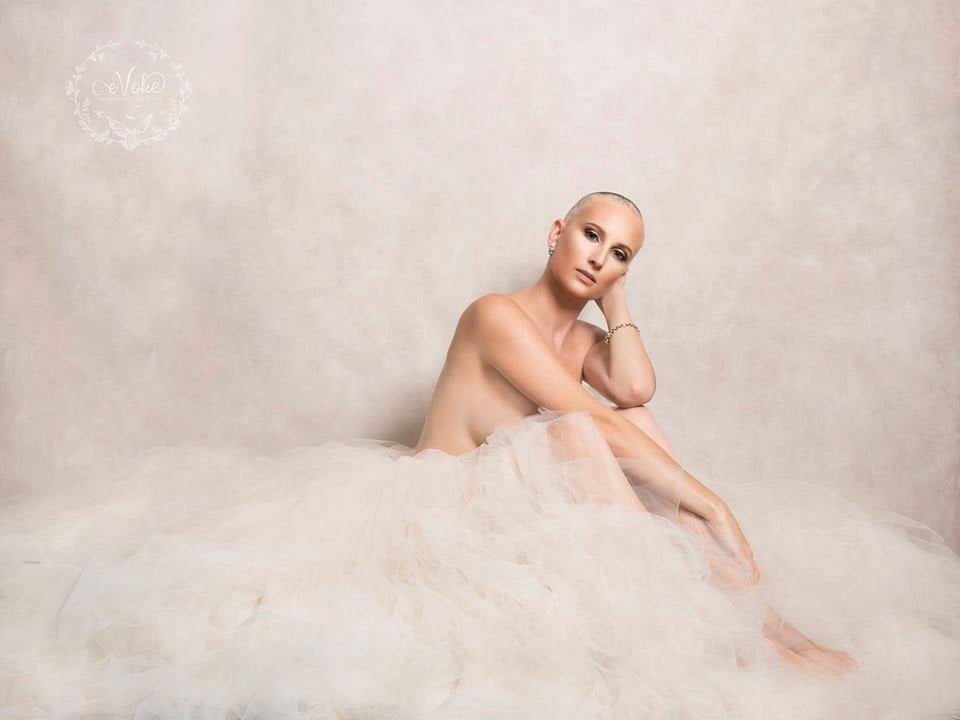 Jess Higgins isn't just a breast cancer patient, she's a mom and that will always come first.
In the months following chemotherapy, radiation, and having her breasts and ovaries removed, she's found herself struggling to feel pretty, but this fighter from Australia realized that she's not alone in dealing with this "ugly" situation, which goes deeper than many realize. "Ugly because my kids miss out on their mom when I'm sick. Ugly because I'm menopausal. Ugly because I've got no idea what's going to happen to me and my family," she wrote in a touching note to women everywhere.
As she is working to empower other women who are battling the same demons to feel pretty, she also has a message for other moms who are cancer-free:
Just touch your breasts. Daily. Touch them, if it feels different, heavy, hot, lumpy, even just a bit abnormal — if your nipples are more sensitive than usual.

The initial touch, and consistently checking them, makes you more conscious of how your breasts should feel and look.

Look at them.

It's not until you look at and touch your breasts often that you can ever say, 'That feels different.'
If it weren't for Jess noticing a difference with her own body, and sometimes feeling like a "d*ckhead" in order to get doctors to take her seriously, she wouldn't have been diagnosed with inflammatory breast cancer as early as she was. But Jess persisted because she knew she had kids, she knew something was wrong, and she was going to do whatever it takes to be there for them.
"As soon as I got breast cancer, I started my 'journey to health.' My nails are strong, I'm having chemo, but my body feels the difference with all the changes I've made," she wrote. "My wish for you is to be able to do the same for yourself, without experiencing breast cancer in the first place. So this is me. Pretty, when there is so much ugly around me."
Image Source: Jess Higgins