Mom Breastfeeding After Mastectomy Picture
Mom's Postmastectomy Breastfeeding Photo Will Move You to Tears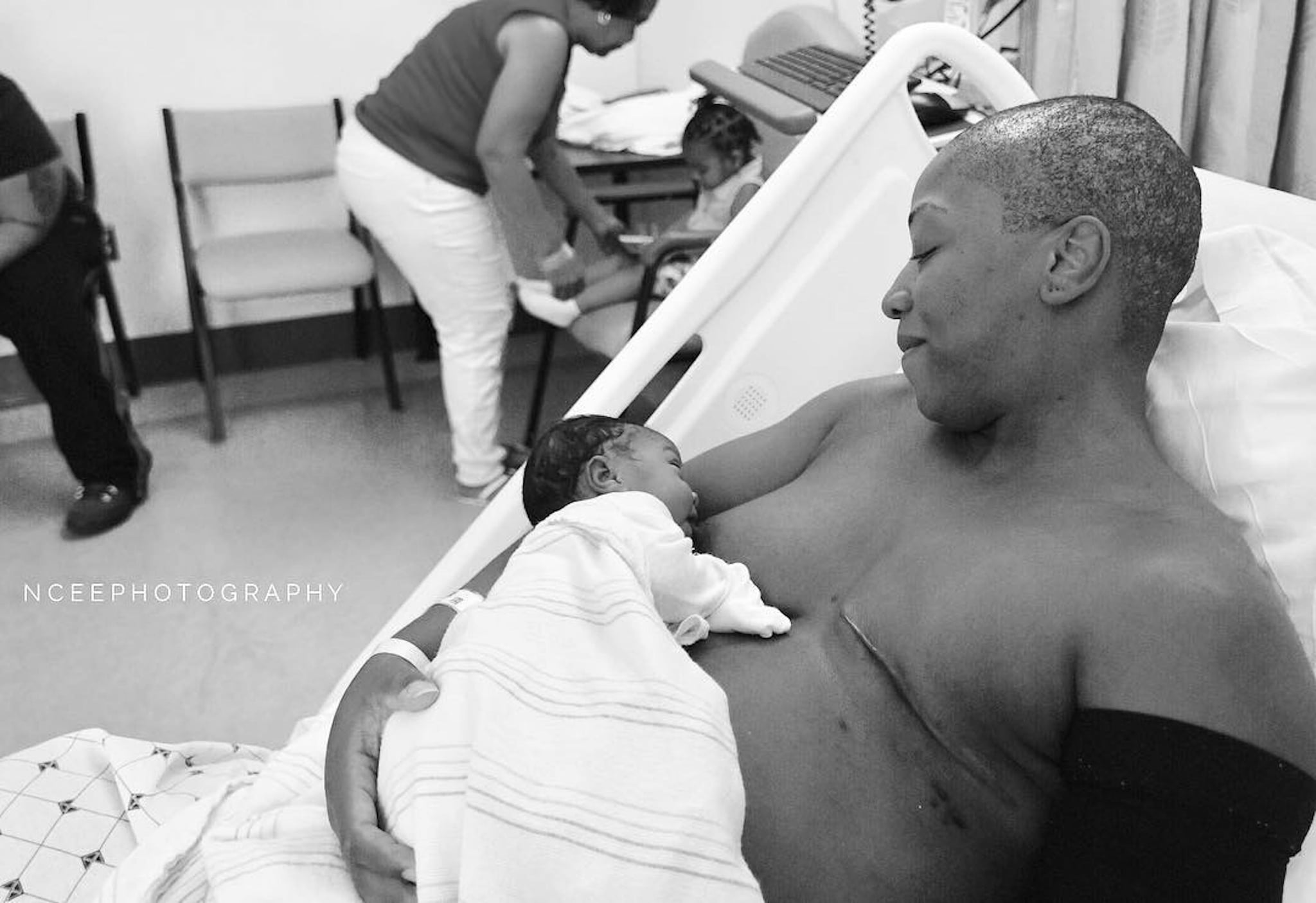 After learning that she had breast cancer in November 2016, Shonni Peterson made arrangements to have a bilateral mastectomy, a procedure that would remove both of her breasts. But then, just one day before her scheduled surgery in December, she made another surprising discovery: she was also pregnant with her second child.
Considering this new factor in her cancer journey, Shonni decided to have a unilateral mastectomy instead, and forwent chemotherapy treatment to protect her unborn baby. Now that she has welcomed her baby, Zoe, into the world, she's able to breastfeed the newborn using her remaining right breast.
But Shonni unfortunately doesn't have much time left to breastfeed Zoe. In a recent post on her blog, Pregnant With a Side of Cancer, the mother of two opened up about how she has a limited time to breastfeed the newborn before she must start chemotherapy. "I am going to miss nursing her," she wrote. "I may get 3 weeks at best before I have to stop for chemo. This may be greedy or selfish since I have been afforded her getting here safely. As I watch her nurse all I think is I want more time. I want more to nurse her."
Thankfully, Shonni has a breathtaking keepsake to remember her time spent with Zoe. A photographer captured the stunning picture above, showing Zoe latched onto Shonni's right breast while also exposing the scars of her mastectomy. When she shared the picture on her Instagram, Shonni admitted that although she felt incredibly vulnerable while posting it, she ultimately felt a sense of strength and relief.
"I feel beautiful in this space," she wrote. "This outward body is not where my beauty is housed. It is well within and courses through every fiber of my being. I share this image as another level of vulnerability and transparency. I don't owe anyone this, but this is where my beauty now resides."