Mom Welcomes Quadruplets After Infertility
After 10 Years of Infertility, This Mom Was "Shocked" to Welcome Quadruplets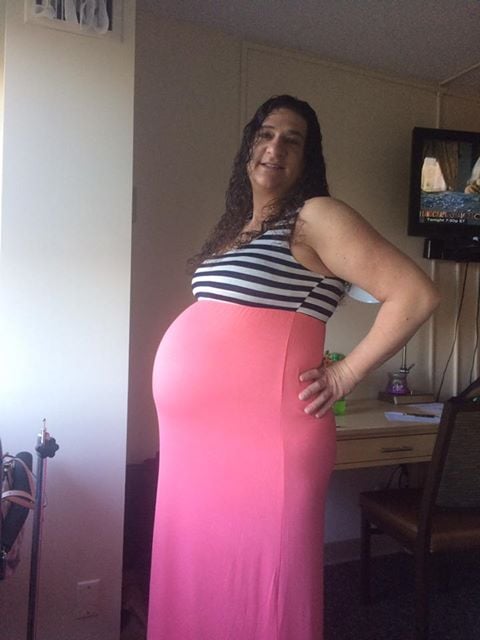 Allyson and Tony Ponto battled infertility for 10 years, and Allyson suffered four miscarriages, but after a successful IVF procedure, a miracle happened — four heartbeats. At the couple's six-week ultrasound following the procedure, they feared the worst. "I was totally prepared for a letdown, or for something to be wrong," Allyson told Us Magazine. "When I saw those four heartbeats. I just started crying. All I ever wanted was the chance to be a parent."
Now, the Minnesota couple is mom and dad to four beautiful girls. On July 4, Olivia Susan, Anna Louise, Morgan Price, and Carolyn Grace were delivered via C-section in just four minutes. . . and we think the Ponto parents have a new lucky number!
"I cried as soon as I heard each one of them cry," she recalled. "Tony would tell me who was coming out, and I would listen and listen. Four different times, and it was the best sound I have ever heard in my entire life." Allyson was 32 weeks along when the quadruplets were delivered.
The couple has started a donation page for baby-related expenses, and Allyson has been documenting her "unbelievable" experience on her Facebook page, 4 Peas in a Ponto, where she's posted adorable photos of the girls, two of whom are identical twins (Olivia and Anna). The new mom hopes that her story can "help erase the stigma associated with infertility and in vitro fertilization."
"I ugly cried before every single baby shower I went to," Allyson said. "I wondered 'Why not us? Are we not worthy of children?'" Those thoughts quickly went out the window after welcoming their quadruplets. "It's unbelievable," Allyson said.