Mother Creates Star Wars Costume
Mom Brings Star Wars to Life For Her Daughter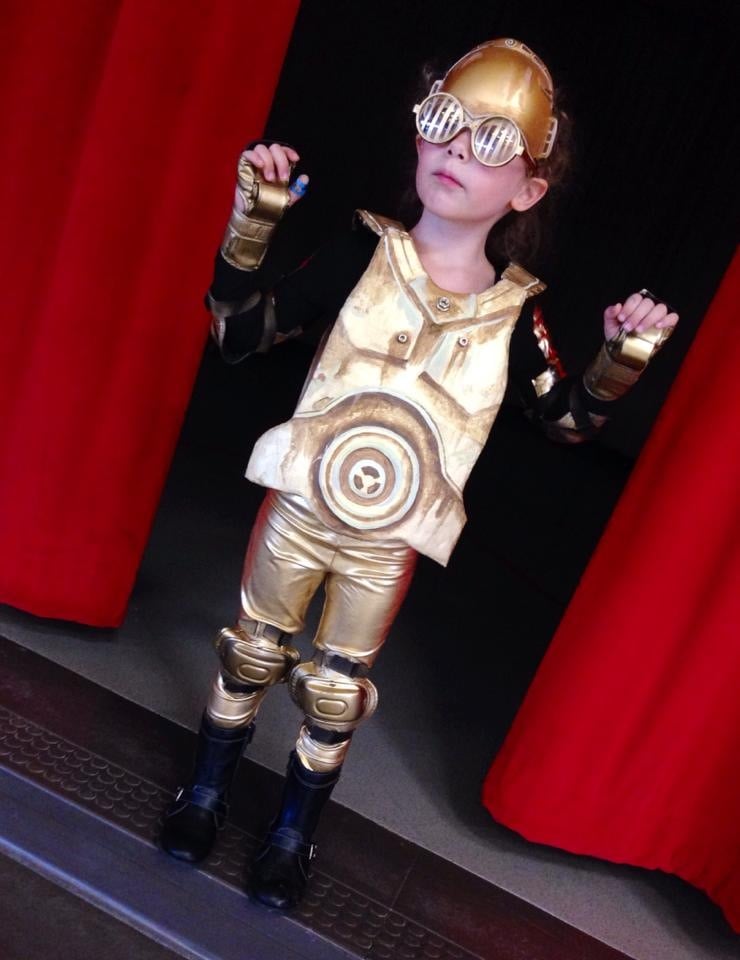 Whether it's cheering for a certain sports team or taking on a particular hobby, parents try to pass their passions down to their children. For Mica Hendricks, that passion involves a galaxy far, far away. When her daughter was stuck at home with the flu, Hendricks decided it was the perfect time to introduce her daughter to the Star Wars series. The little girl fell in love with the films, as well as the golden robot C-3PO.
"Our daughter developed a 'crush' of sorts on him," Hendricks writes on The Huffington Post. "All you'd need to do is say, 'Oh deah,' in that dainty little accent, and she'd giggle tremendously, as if she had just been spoken to by a movie star."
As a fellow C-3PO fan, Hendricks did everything she could to fuel her daughter's love for the character, from finding a top-notch action figure to drawing the droid on her daughter's clothes. Hendrick's often worried that her daughter's love would lead to bullying from the other kids, especially when her daughter requested a C-3PO costume for Halloween.
"There's an intimidating part of being a geeky parent that balances between wanting them to be proud of what they like, but also worrying you'll be leaving your kid open to being made fun of for what they like," Hendricks writes. So Hendricks donned a Darth Vader mask and stood by her daughter's side this Halloween, though the support wasn't needed. Hendricks writes that kids "stared at her like she was a rock star."
To see more of Hendrick's C-3PO creations, read the full story on The Huffington Post.
Source: Busy Mocking Bird; front page