Must-Read Mom Blog Posts
The 10 Blog Posts Every Mom Swears By
We're happy to present this article from one of our favorite sites, Cricket's Circle. These are the mom blog posts everyone is talking about.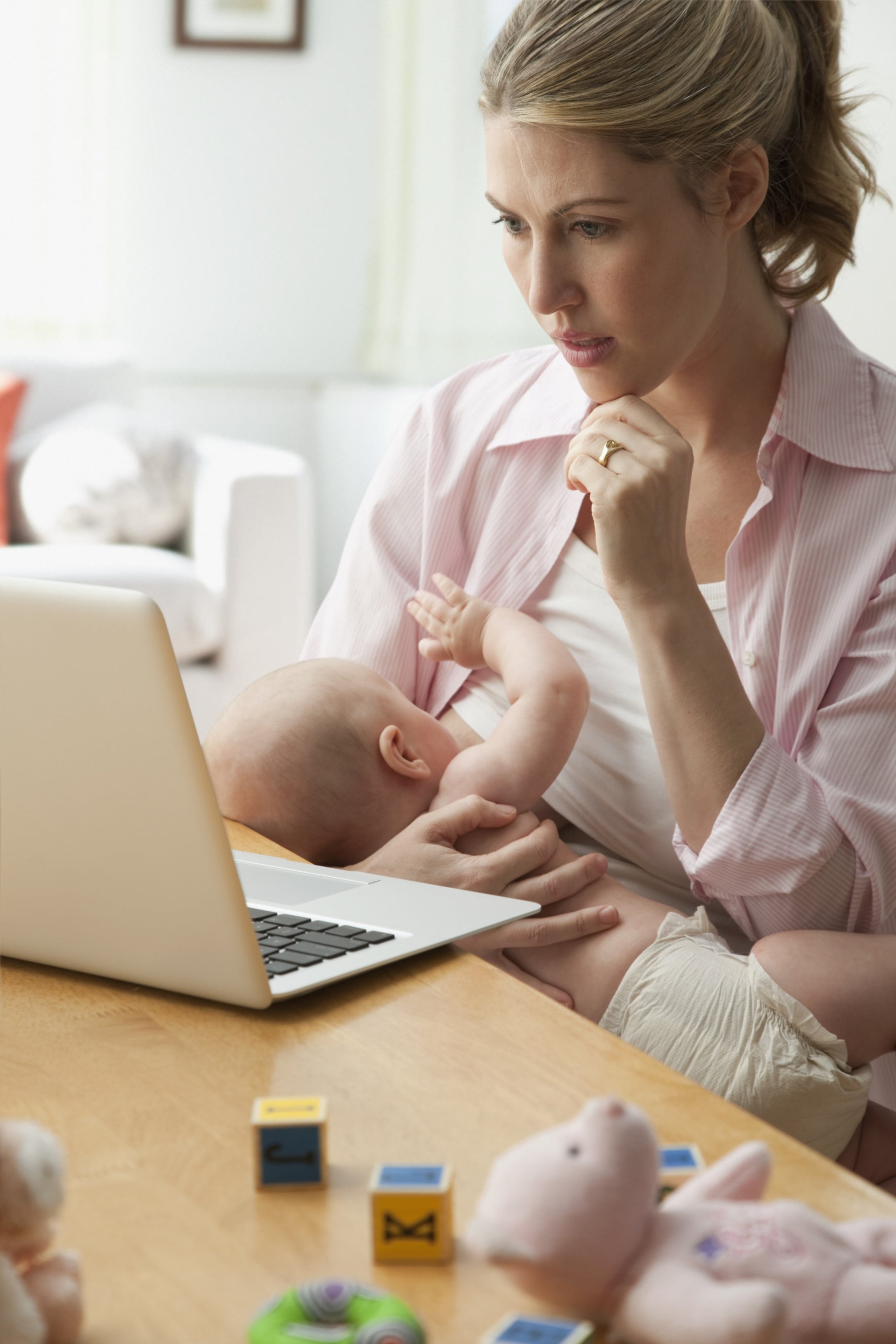 Before motherhood, we groused about baby pictures and viral parenting posts flooding Facebook (so boring!). But as soon as our own offspring came along, we posted Huffington Post essays with the best of them (so cathartic!). A form of social-media-stoked Stockholm syndrome? Maybe. But we prefer to think of laughing, crying, and finding validation in parenting think pieces as a ritual induction into the motherhood club. Below, 10 classic posts and articles you ignored prebaby that you'll totally get once you're on the other side.
The Author: Ava Neyer
The Gist: No, you're not crazy: Sleep experts give wildly conflicting advice.
Read it When: You're starting to suspect sleep training's a racket.
The Author: Marie McKinney-Oates
The Gist: Moms and dads experience the early days of infancy in completely different ways; this spells it out for him.
Read it When: Everything still feels so new. (Make him read it, too.)
The Author: Raquel D'Apice
The Gist: A hilariously accurate description of what it's like to go toe to toe with an infant.
Read it When: All the visitors have gone, paternity leave is over, and you're flying solo.
The Author: Allison Tate
The Gist: Motherhood isn't always pretty, but your kids think you look like Gisele. So when capturing family memories, fight your urge to stay behind the scenes.
Read it When: You've got spit-up on your "going out" sweatpants.
The Author: Joanna Goddard
The Gist: The beloved blogger trades her usually upbeat tone for an honest, accurate description of delayed postpartum depression.
Read it When: You're feeling lost.
The Author: Matt Walsh
The Gist: A dad blasts society and judgy moms for questioning whether parenting is really a full-time job.
Read it When: You're staying home and your mom friends are finishing maternity leave.
The Article: Why Women Can't Have it All
The Author: Anne-Marie Slaughter
The Gist: A former director of policy planning at the State Department explains why American workplace culture and policies made it impossible to juggle high-level government work with parenting two boys.
Read it When: You're back to work, still sleep-deprived, and mad at the world.
The Author: Liz Gumbinner
The Gist: Squash your working mom guilt and remember that, for kids, what matters is the mom you are in the moment.
Read it When: You've got your mojo back.
The Author: Rachel Macy Stafford
The Gist: Toddlers move at the pace of molasses. But it's actually pretty wonderful.
Read it When: You've had a particularly manic day.
The Author: Sarah Miller
The Gist: All this navel-gazing about parenthood is really getting out of hand.
Read it When: You've OD'd on the above.
More great reads from Cricket's Circle:
Morning life hacks
The guide to maternity and nursing bras
12 apps for new moms
33 gorgeous push presents