My Daughter Made a Mistake at Her Holiday Recital
My Daughter's Adorable Mistake at Her School's Holiday Recital Still Makes Me Laugh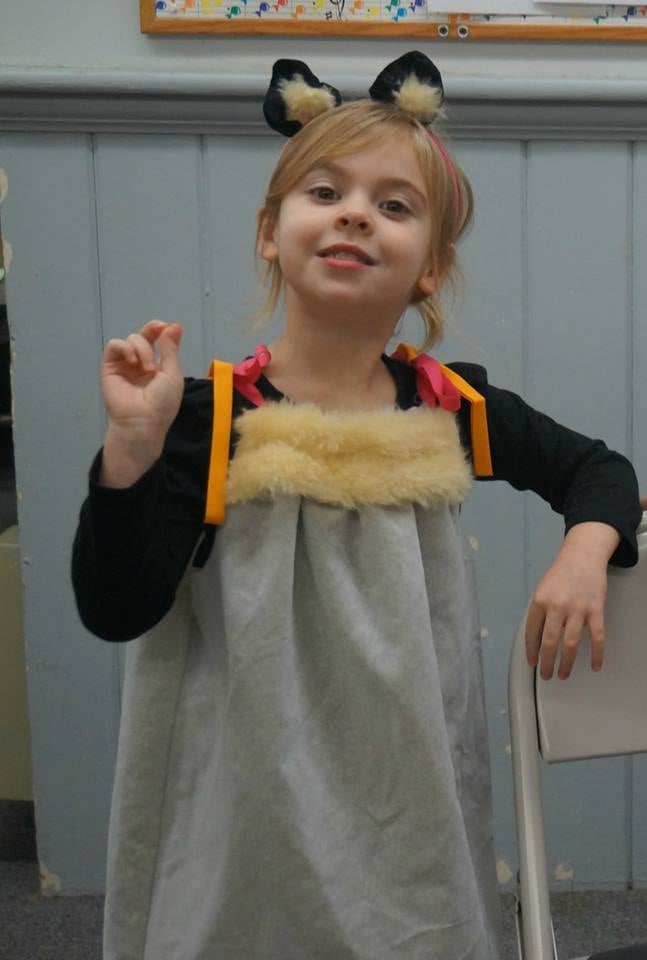 A few years ago, my then-4-year-old only had one line in her school's holiday pageant, but we were so excited to hear her deliver it! She was the sheep who was present for baby Jesus's birth in the manger. Her line when he arrived: "I can hardly believe my eyes!" On the evening of the big show, which she and her older sister had been rehearsing for for weeks, she was the youngest child on stage and, in my humble opinion, the cutest. My firstborn, meanwhile, looked radiant as the angel. I was one proud mama, and I could hardly wait for my little one's big moment.
Her dad and I sat in the front row, perched on the edge of our seats as the children came out and the pageant got underway. Kiddos adorably waved at their parents as they took their places and the music of the first song began. Not long after that, the auditorium grew silent while the choir director shuffled her sheet music and prepared to lead the kids into the next song. But I guess hearing a pause in the action, my daughter assumed she was up. "I can hardly believe my eyes!" she exclaimed loudly.
Everyone in the audience chuckled, and my daughter realized she had beat herself to the punch on her line. But a second later, still beaming with excitement, she was back into her very important role as the sheep. Soon, when the right time came to deliver her line, she belted it out again as loudly as her voice would allow. The crowd loved it and laughed again as she grinned away. No one laughed harder than my husband and me, though. I cried, too, feeling a mixture of joy, love, and gratitude. My daughter wasn't embarrassed or upset by her misstep. She didn't let it steer her off course. She took it all in stride and had so much fun while doing it.
After the pageant, the choir director came over to us and said my daughter's off-book moment ended up being the highlight of the show. Several other attendees also shared how her mistake provided them with such a happy moment. When she came off the stage, I folded her into a big hug and told her and her big sister they had done an amazing job. "But I messed up," she said. "It was perfect," I replied, and I meant it.
Now, years later, we still joke with her about that performance. When something unexpected happens, my husband might exclaim, "I can hardly believe my eyes!" It's a magical memory I wouldn't trade for the most mistake-free holiday pageant that ever was. Because, kids. How could you not love 'em?
Image Source: Melissa Willets