New Bra For Nursing and Pumping
This New Nursing Bra Promises to Solve Your Pumping Problems Too
Eat sleep repeat. I've lived in my nursing bra for the past week so thank goodness it's cute + comfy. @OllieGrayBras https://t.co/2im45OJ7DR pic.twitter.com/vNFSfJI34l

— Desiree Siegfried (@DesHartsock) October 28, 2016
Nursing bras and pumping bras (and breast pumps, for that matter) are many women's least favorite things about early motherhood. Nursing bras are generally ugly, not supportive enough, and annoying to unlatch and relatch. Pumping bras are also generally ugly, not supportive enough, and annoying to take off and on.
I know firsthand how lacking the market is for these products, having gone through multiple brands and styles of both after the birth of each of my children. For a combined total of 17 months, I had no choice but to wear various iterations of terrible nursing and pumping bras with elastic straps that stretched out, cups that pooched on the sides, and clasps that magically unlatched when I don't want them to. And don't even get me started about what a nursing mom is supposed to wear to work out!
So when a friend sent me the link to a Kickstarter campaign for The Anywhere Bra by Ollie Gray, which promised to be the "first combination maternity, breastfeeding and pumping bra that perfectly marries style, function," I immediately pledged $40 and forwarded the link to my pregnant friends. So what is this "revolutionary" bra all about?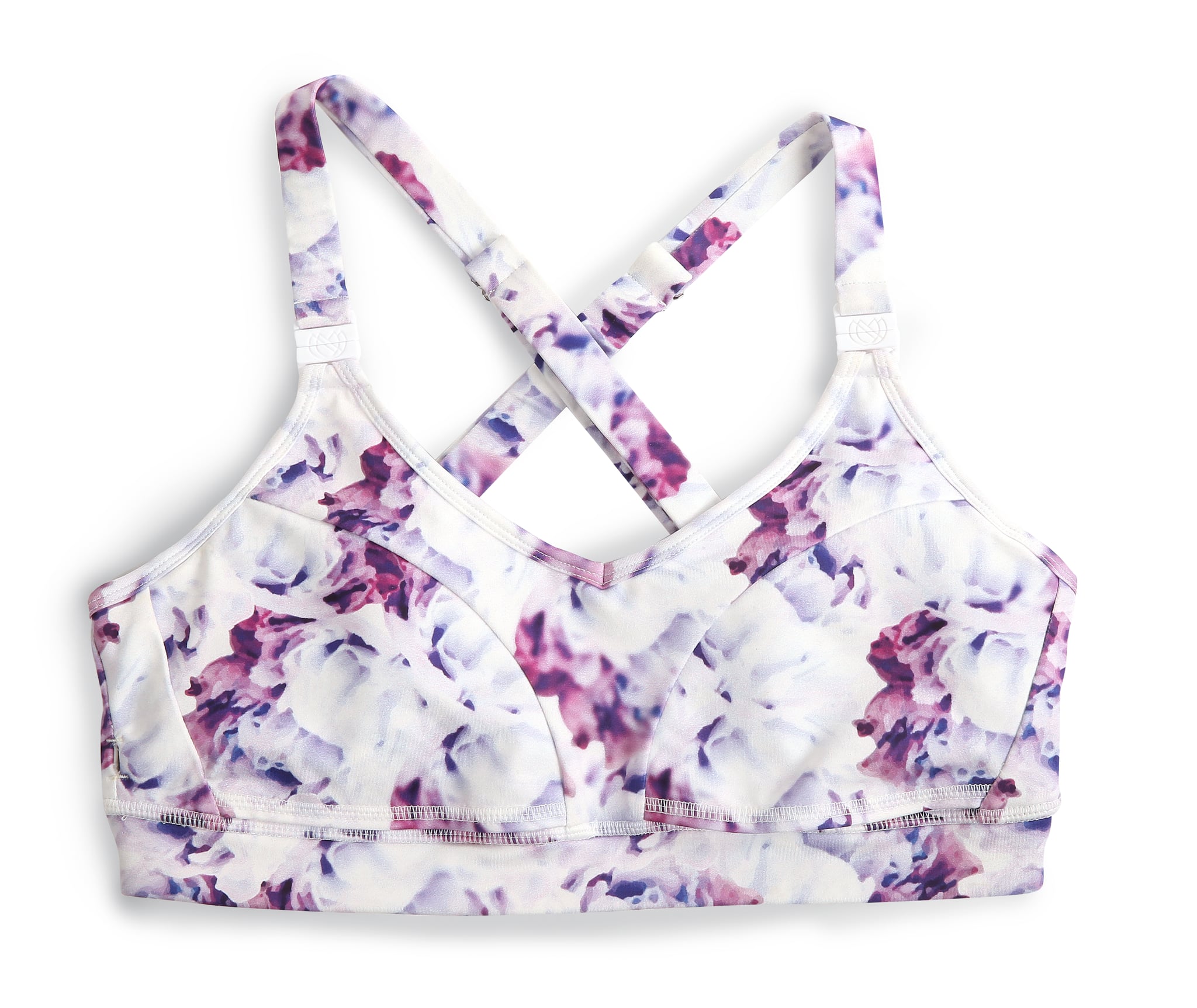 It Solves Both Nursing and Pumping Needs
There is an "easy release clasp" for nursing as well as two options for pumping: a side opening for newer tube pumps and a "fly system" to hold breast shields for traditional pumps firmly in place. How did it take so long for someone to come up with an option that allows moms to avoid going fully topless to switch into their pumping bra at the office?!
It Was Created by Women
Mom of two Kate Rech founded the company after being "disappointed with the breastfeeding and pumping bras available." She teamed up with former Lululemon designer Cara Sumpton to create what they think is the "world's most comfortable all-in-one bra designed to fit gently and securely during pregnancy, breastfeeding, work and exercise." You had me at Lululemon.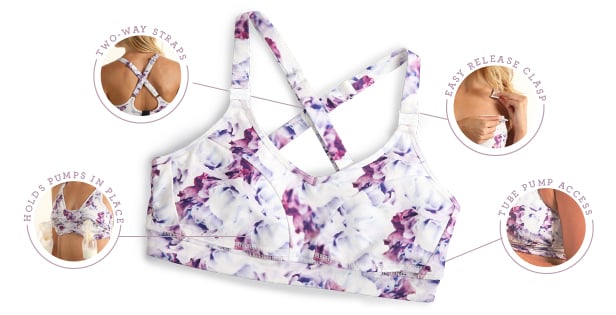 It's Cute
In addition to the basic colors like black, white, and beige, the bra comes in three fun patterns. It also has adjustable straps so you can wear them straight or crossed in the back, depending on your top.
It Looks Comfortable
Based on what I know about nursing and pumping bras, this one looks like it'll have a better fit than others out there. The smooth front, supportive sides, and thicker fabric (which is moisture-wicking and antimicrobial) seem like they'll solve many of the issues I had with previous options.
It's Getting Rave Reviews
Former Bachelorette Desiree Hartsock wore the floral-print version after the October 2016 birth of her son (see top photo) and called it "cute and comfy." New mom Petra Murgatroyd of Dancing With the Stars also picked up the versatile bra following her son's birth in January.
I don't even know for sure that I'll ever need a nursing bra again, but anyone trying to make this necessary product better for women who are already dealing with the often difficult task of feeding their babies gets my vote. Here's to hoping this newbie to the mommy market can deliver on all of its promises and make nursing and pumping life that much smoother for moms everywhere.
The Anywhere Bra ($63 to $68) is currently available for preorder on the Ollie Gray website.