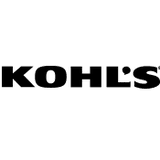 Being a new mom is beyond exciting and a little time consuming. No matter your reasoning for wanting to workout, we want to celebrate you. Get your start. That's why we partnered with Kohl's for this post that will motivate you to hit your fitness goals.
Before I had a baby, I kept a regular routine of weight training plus some time on the treadmill — running was my cardio of choice. It was like clockwork, it fit into my schedule, it did the job. Enter the new love of my life, my daughter, and watch my exercise routine fall apart as my family comes together. When I was finally ready to work out again, I knew that the same old, same old wasn't going to cut it. For one, I was out of shape and didn't want to measure the post-baby me against my prepregnancy fitness levels. And second, I was watching a little baby discover the world. To her, everything was brand new — sunlight, the sound of birds singing, the soft cotton of her blanket. Cheesy, yes, but seeing her first-time interactions inspired me to go on a voyage of discovery, too. I decided that I'd challenge myself for one week. I'd work out every morning and push myself to do a new workout each day to try to find my new routine. Here's how it went:

Monday: Shopping. Well, first things first. I can't work out if I don't feel comfortable and confident in my exercise gear. A quick trip to Kohl's for the Under Armour Tech Tank and a pair of HeatGear Capris, and I felt ready to try a new class: Pilates. A core workout right after baby? Yeah, I'm brave. Or naive. In any case, I felt motivated in my new gear and took it at my own pace as the instructor advised. While I definitely modified a lot of the movements to the beginner level, it was a start! And you have to get your start.

Tuesday: Spin class. Day one was focused on mat-based moves, so I wanted to get up and go on day two. My abs and hips were feeling the burn from Pilates, but my legs felt strong. Strong enough for one of those spin classes with special music and lights and instructors who talk like personal happiness coaches. This one not only got me sweating, but it also felt social — I didn't realize how much I'd been craving adult interaction. Definitely a win in my Under Armour HeatGear Speed Stride Shorts.

Wednesday: Yoga. The soreness I was feeling made me want to take it easy, so I found a restorative yoga class. I wasn't sure what that meant, but I liked the sound of it, like a place I could go to rebuild. We held a lot of resting poses, from complicated block-and-blanket set-ups that helped stretch my back and open my chest to a classic legs-up-the-wall pose to help increase blood flow to my heart. It was totally soothing and is definitely in the running for favorite new way to exercise.

Thursday: Total Body Conditioning. This one started with a quarter-mile run around the track and finished with burpees, those moves that involve a squat, a plank, and a jump — yeah, tough. We even did bear crawls, which are harder than they look, but tons of fun and worth the challenge. Total Body Conditioning did me in, and by Friday I was ready for a family-friendly workout.

Friday: Baby Boot Camp. A little winded from Thursday, I decided to get social again on Friday with Baby Boot Camp, where my little one was allowed to attend and lie on a mat near me while I did squats, lunges, and jumping jacks with other new moms. She stared in the mirror, played with her teething rings, gazed at the other babies nearby (she was feeling social too!), and generally made me smile as I worked out. Yes, I did have to stop a couple of times to tend to her needs, including one dirty diaper change, but this was a class full of people who understood exactly what I was dealing with — what a bonus!

By the weekend, I felt encouraged that I had done it: a full week of working out daily! It won't be my every-week plan, but boy did it feel good to start. And besides a physical recharge, I got another new mom's number. New workouts, new friends — and a reminder that you just have to get your start.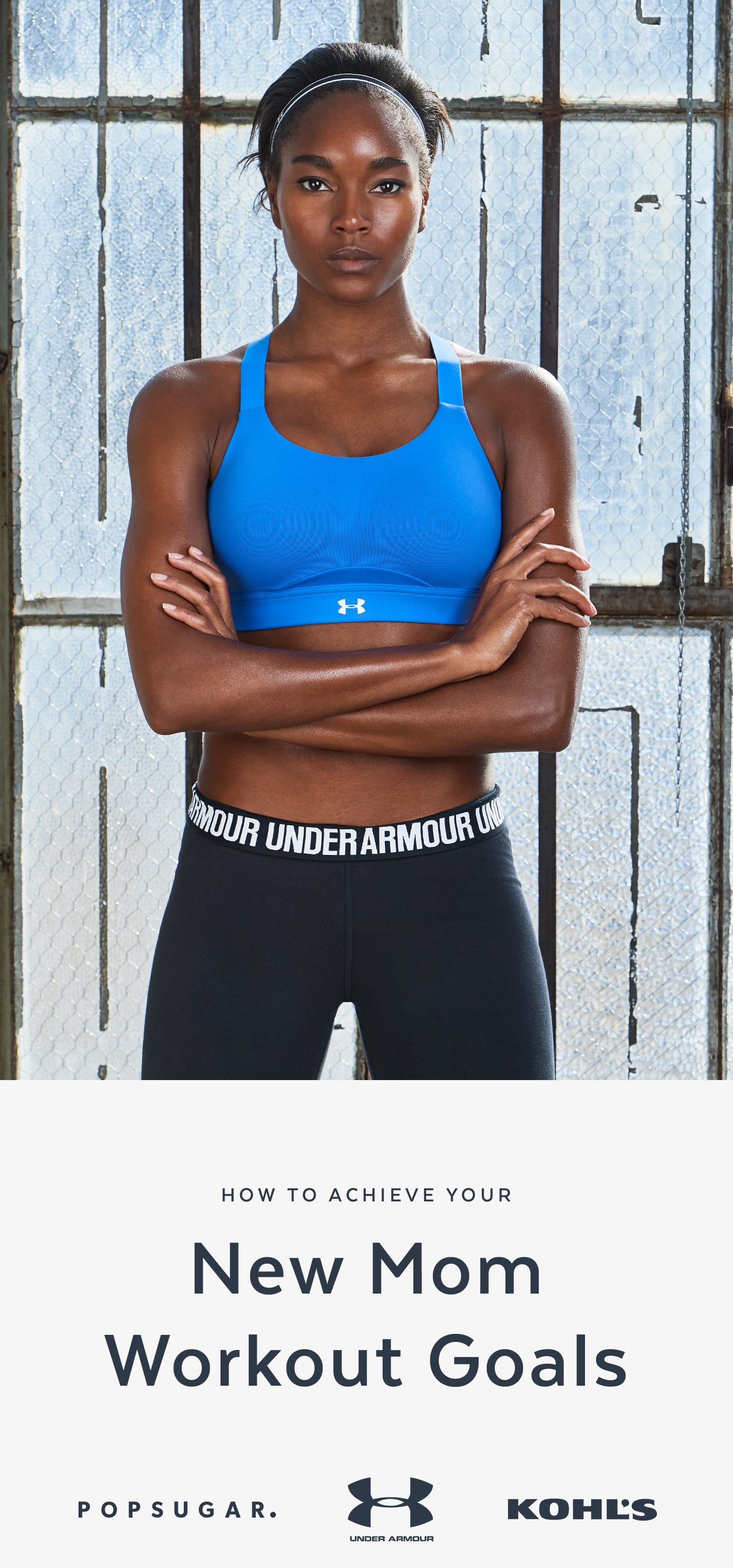 Join the Kohl's + Under Armour Bear Crawl Challenge!
To enter the challenge do the Under Armour Bear Crawl, take a pic or video, and tag #BearCrawlChallengeSweepstakes & @Kohls to be entered to win a grand prize of $1,000 in Kohl's Gift Cards or one of ten $100 Kohl's Gift Cards now through 3/31.

NO PURCHASE NECESSARY. Sweepstakes open to legal residents of the 50 U.S. & D.C., 18 or older. Ends 11:59 pm CT on 3/31/17. See Official Rules for full details including eligibility, prize descriptions & limitations. Void where prohibited.
Image Source: Kohl's