New Uno Game Called Dos
Get Your Game Faces On: Uno Just Released a Game Called Dos, and We're Pumped!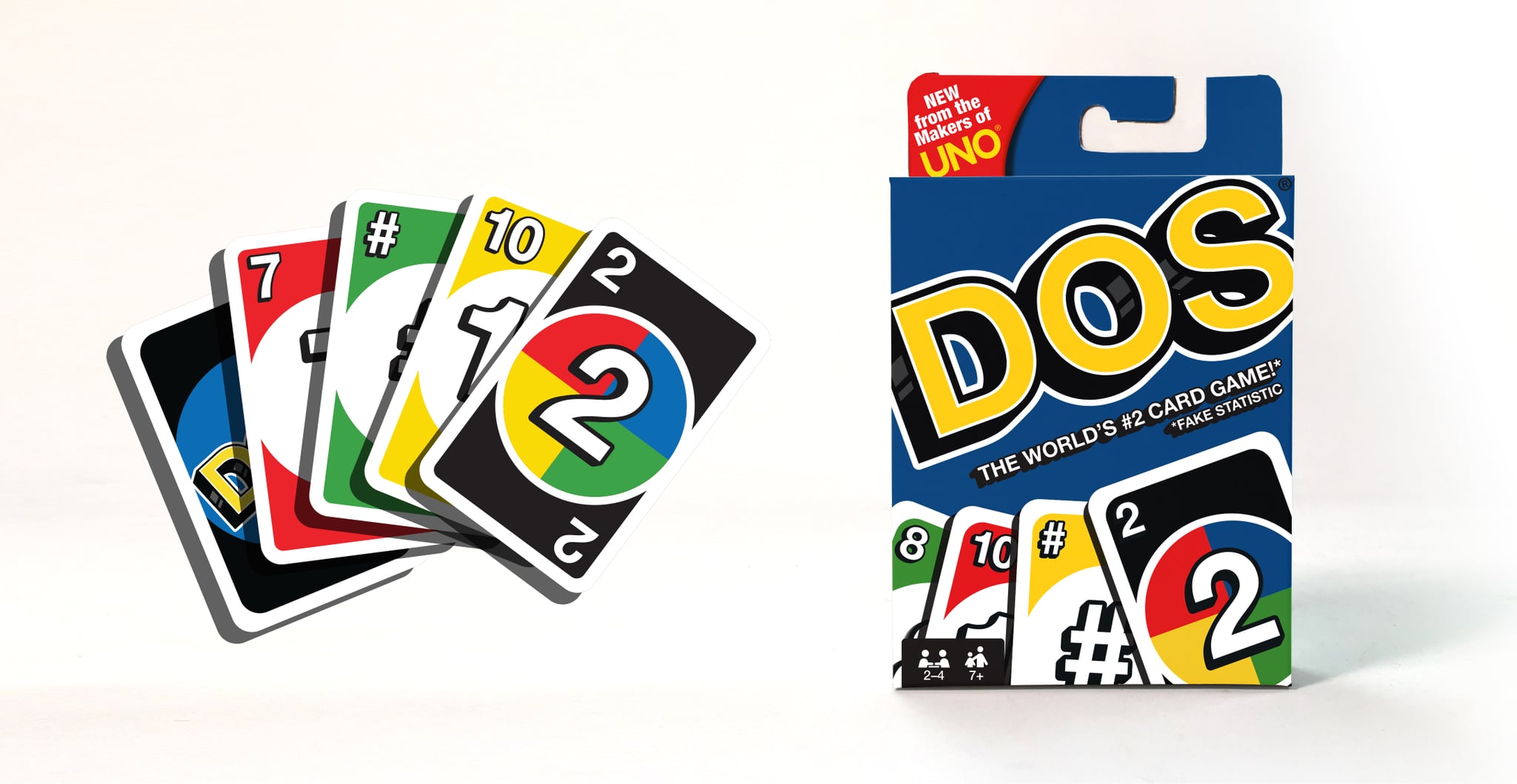 Look, having a deck of cards on hand when you have a bunch of kiddos scampering about can be a lifesaver, whether you need to kill time waiting for a meal or are stuck inside on a rainy day down the shore. Luckily for mini card sharks everywhere, one of their old-time favorites, Uno, is getting its own sequel — fittingly called Dos.
This new spin on the classic card game has a lot of similarities to the original. For starters, you need two to four players, and each one begins with seven cards. The big difference? While each person is still aiming to whittle down their hand, the numbers vary slightly. In this rendition, players get to match between two "center" cards during each turn and get to scream Dos! (rather than Uno!) when they're left with two cards.
In terms of the nitty-gritty details, the game still has the same principles. On every turn, each player is tasked with finding a match for one of the two center cards either by color or number. Seems easy enough, right? It is, except that if you're able to match one of the cards in your hands to one of the two cards in the middle by color, you're more likely to get rid of your pile even faster. Why? Because getting a color match lets the player add a card face-up to the center pile at the end of their turn.
The last unique feature of Dos is that the game gets its very own Wild Dos card that has a value of two and can be thrown down in the middle as a player's saving grace. Ah, don't you just love getting those wild cards?
Dos is for kids ages 7 and up and will be available in Target stores nationwide beginning in March for $6.