Is It OK to Buy Your Kids' Halloween Costumes?
Parents Who Make Their Kids' Halloween Costumes Give Me Mommy Guilt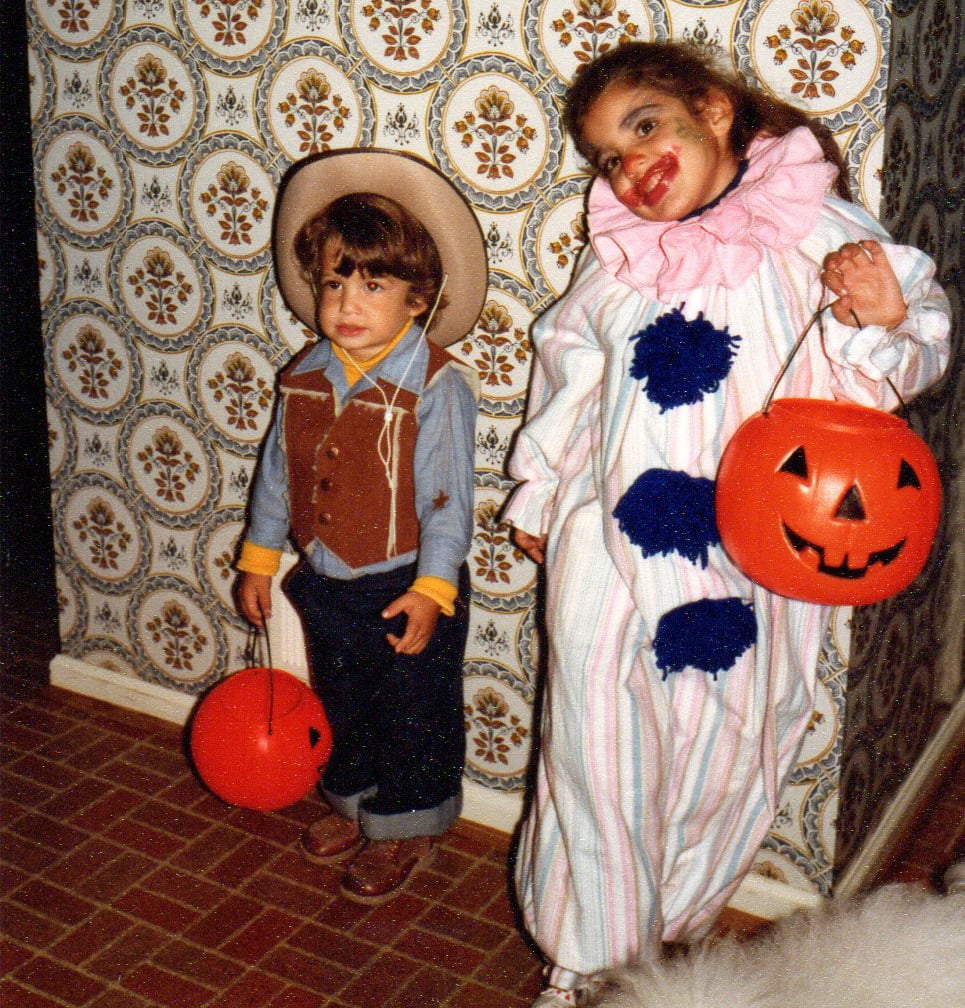 I can still hear the hum of the sewing machine in the sitting-room portion of my parents' bedroom. I was surrounded by yards of fabric, McCall's patterns, and cushions filled with primary-colored pins. Standing there, my mother would wrap me in fabric and pin it according to the patterns as we set out to make my dream Halloween costume each year.
The ritual would take place the first week in October. I'd spend the week before dreaming up my perfect costume. When I was little, I paid homage to my favorite show — Sesame Street. As I grew older, the choices were more personal. Pocahontas the year I studied the American colonies so closely. A cheerleader the year the Washington Redskins made it to the Super Bowl. The Statue of Liberty the year I declared I wanted to move to New York City (it only took 10 more years for that to become a reality). And my favorite, the shower, an idea stolen from The Karate Kid after I became obsessed with the movie that Summer.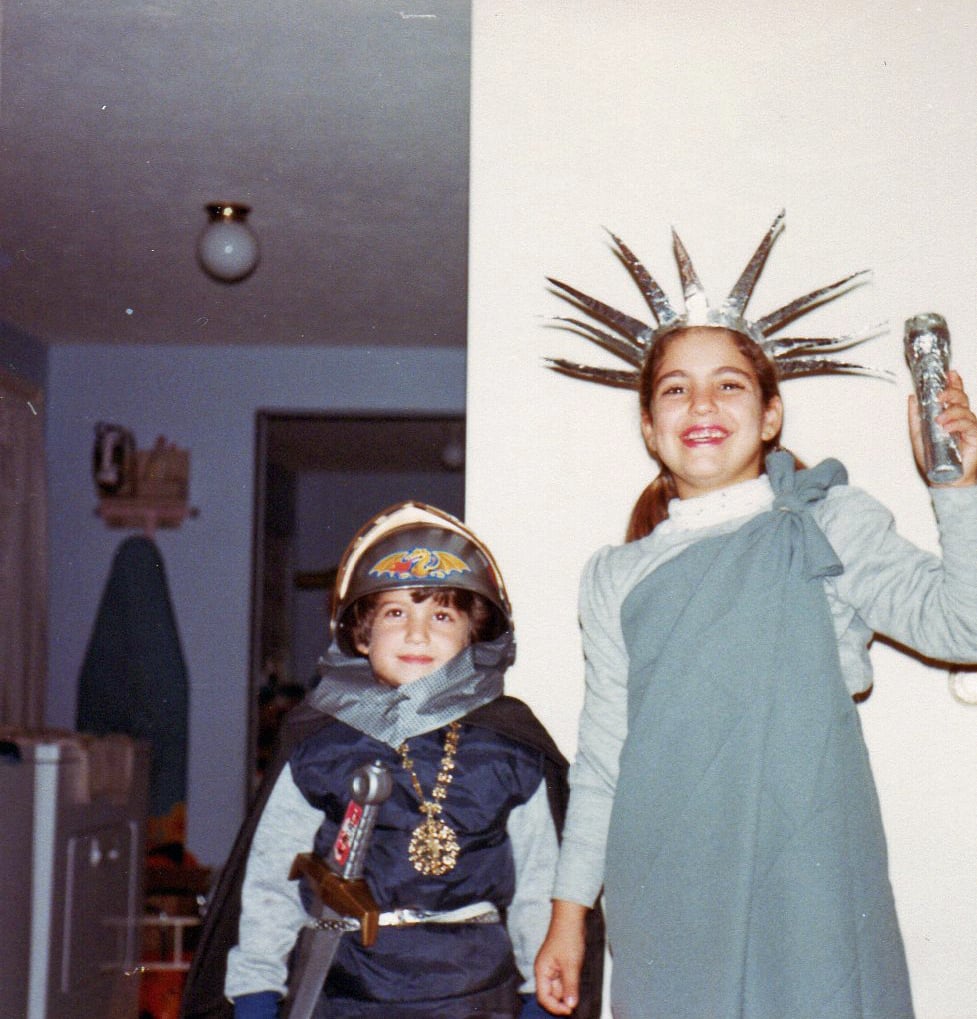 The Statue of Liberty was truly one of my favorite costumes. We had to layer up under it due to a cold spell that year but tried to color coordinate so it wouldn't take away from the costume.
Once the costume was decided upon, there was no turning back. Mom went to work getting patterns (there was no internet back in the '80s, so there was no Pinterest to consult for ideas), and I went to work standing as her model as she cut, pinned, sewed, and beaded each costume at night after our homework was done. Sometimes my brother and I were coordinated, but once we were old enough to have an opinion, we were allowed to select our own costumes. The big reveal, usually a few days before Halloween, included walking a runway of sorts for my father's approval. And he always approved with a big round of applause.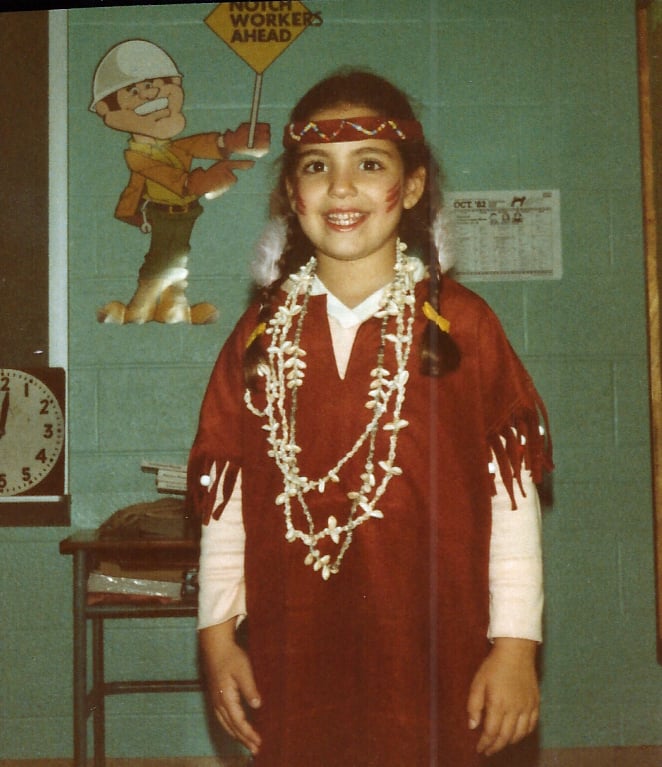 Pocahontas was a labor of love. There was beading, and fringe, and though you can't see them, adorable moccasins too.
But Halloween today doesn't look quite the same. In the age of Amazon Prime, my kids' costumes are more likely to come from a package than from my handiwork. And it makes me sad. Sure, they look adorable and they look more like the characters and sports stars they are dressing up as than my brother and I did, but their costumes lack the creativity and individuality of those we wore 30 years ago.
When I asked my mom if she enjoyed making us all of those costumes for all of those years, she laughed. She never really enjoyed the process (she thinks I'm looking at it with rose-colored glasses), but she says there really wasn't any other choice. Packaged costumes were expensive and made of cheap plastic that never felt safe. And she says there just wasn't much variety, so handmade was the only option. Though she wasn't a master tailor, she knew her way around a sewing machine, so she could do it.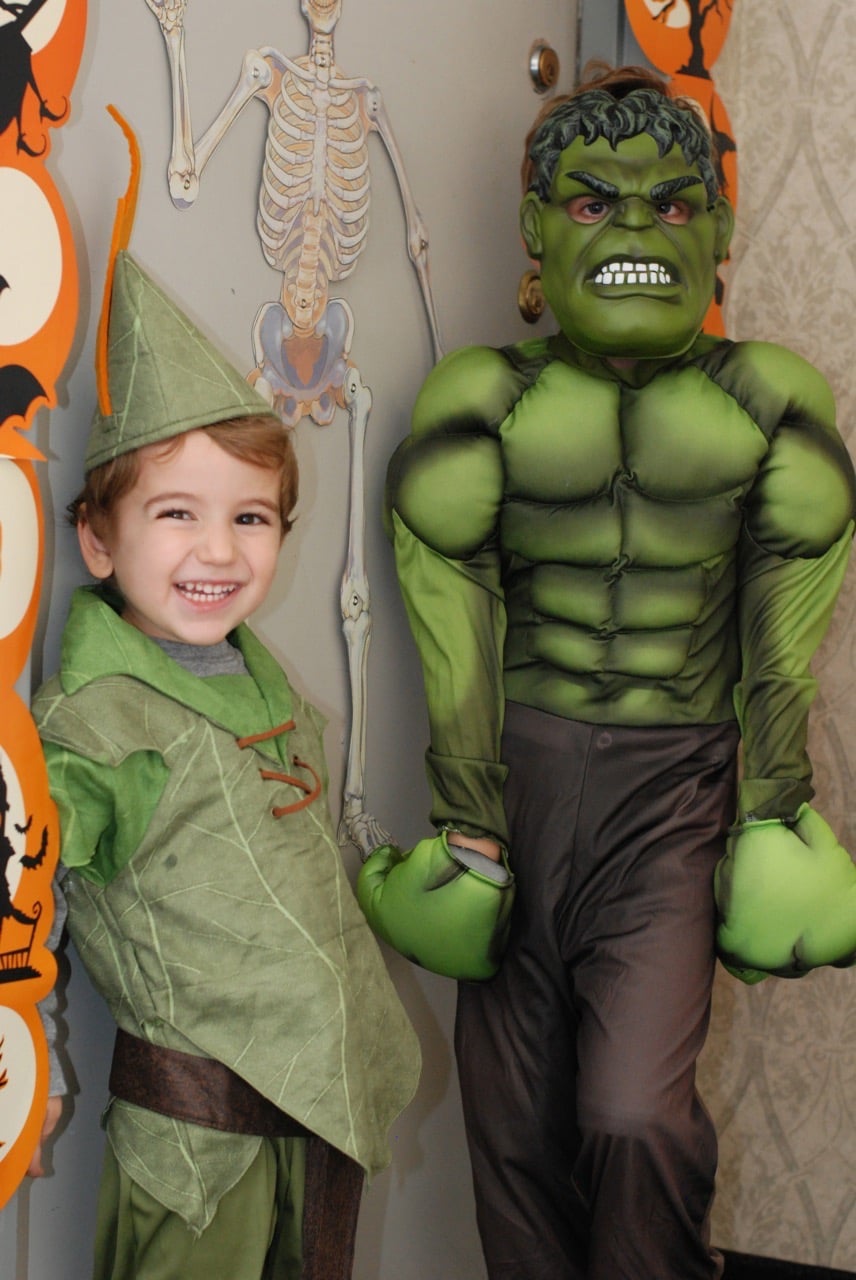 My boys' store-bought costumes. They don't look too upset that Mom didn't make them.
Now, high school home ec class taught me how to sew — I made a mean apron back in the day — but in my small New York City apartment, I don't even own a sewing machine. So unless I'm gluing or hand-sewing, it just isn't going to happen. And while I can blame my children's lack of homemade costumes on the fact that I'm a full-time working mother who doesn't have time to visit fabric stores and cut and pin patterns, I don't think my kids would appreciate it even if I did it. In the age of Amazon, they see images of exactly what they want online, click a button, and two days later the costumes arrive picture perfect — with all of their various accessories — just in time for trick-or-treating. They also do so at a fraction of the cost of me making them from scratch.
Still, I drool over those beautiful handmade costumes that flood Pinterest, because I know how much work and love go into making them.
So while I'll lament the fact that my kids won't grow up with memories of me sticking them with pins and groaning as I pinch the fabric "just a bit tighter," I'll know that this is just my "mommy guilt complex," not an actual thing they're lacking in their childhoods. And who knows, maybe one day they'll look back at the time we spent huddled around the computer looking at costumes online and think those are great memories too!
Image Source: POPSUGAR Photography / Rebecca Gruber