Olympic Craft For Kids
An Olympic Craft For the Opening Ceremonies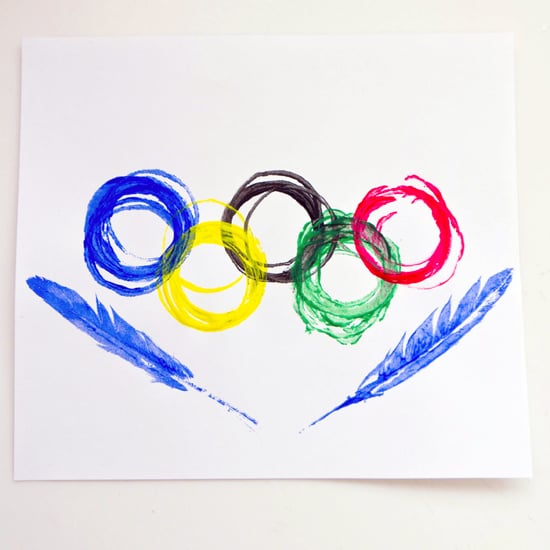 Go for the gold during the Olympics this year! Celebrate the opening ceremonies with an art project that also hones color theory and fine motor skills. Your tot will get in the sporting spirit while stamping circles in an arrangement just like the symbol for the Olympic Games! The five colored circles of the Games represent the bringing together of five continents and the meeting of athletes from around the world. With a little inspiration from the original symbol, your child can create a replica, or a free-for-all interpretation, just in time for the opening ceremonies!
What You'll Need:
5 cardboard tubes
Blue, black, red, yellow, and green tempera paint
White drawing paper
Paper towel
Craft feather
Paintbrush
Copy of the Olympic symbol
Directions:
Gather the materials for creating your Olympic symbol, enlisting your tot to point out the correct colors of paints needed, which encourages color recognition skills.
Fold a paper towel in half and then squeeze about a teaspoon of each color of paint onto the folded towel. Make sure to leave some space around each color.
Take a look at the Olympic symbol with your child noting it is made of five differently colored and interlocked circles. Your child can try to copy the symbol exactly or make a new interpretation!
Offer your child the cardboard tubes and dip and press each in one of the colors and then onto the paper, forming the Olympic symbol. Your tot can stamp and turn the tubes and see how the colors blend with each other!
To finish the artwork, invite your child to paint a craft feather with blue paint, and then press first on one side of the symbol and then the other, placing a paper towel over the feather to keep from smearing, making a completed creation.