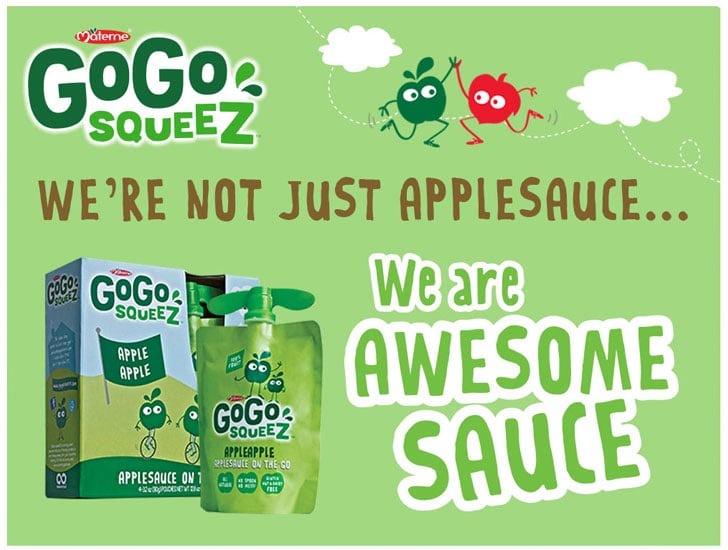 One of the coolest things about being a parent is recalling a rule from your own childhood and deciding you are going to do the exact opposite with your own kids. Like the old "don't play with your food"? Bah! Because now that we're grown-ups, we know that the window of "kid-dom" is short, so why not offer a side of fun with their meals? And maybe, just maybe, have some of our own?
Ensure they unwrap a smile (and unleash yours) with these fun and so easy ideas:
A cookie-cutter sandwich is anything but when you use it to transform a regular PB&J into their favorite superhero or cartoon character.
Turn fruit into a funny Valentine by attaching a cute note like "Orange you my sweetheart?" to their citrus or "Sending you a big SQUEEZ" to their GoGo Squeez applesauce pouch.
Embrace your inner artist, and create an edible food sculpture. For example, transform a hot dog bun, carrot stick, and lettuce leaf into a sailboat. Fill the bread with tuna or chicken salad, and surround it with (what else?) fish crackers.
Get more inspiration for sipping, squeezing, and enjoying wherever life takes you at GoGoSqueez.com. With a wide assortment of to-go fruit pouches in everyone's favorite flavors and combinations, GoGo Squeez is the healthy snack even the busiest of families can enjoy — anytime, anywhere.