Pampers Cruisers 360 Fit Diapers Like Yoga Pants
Pampers Launched a Line of Diapers That Are Basically Yoga Pants Your Baby Can Pee In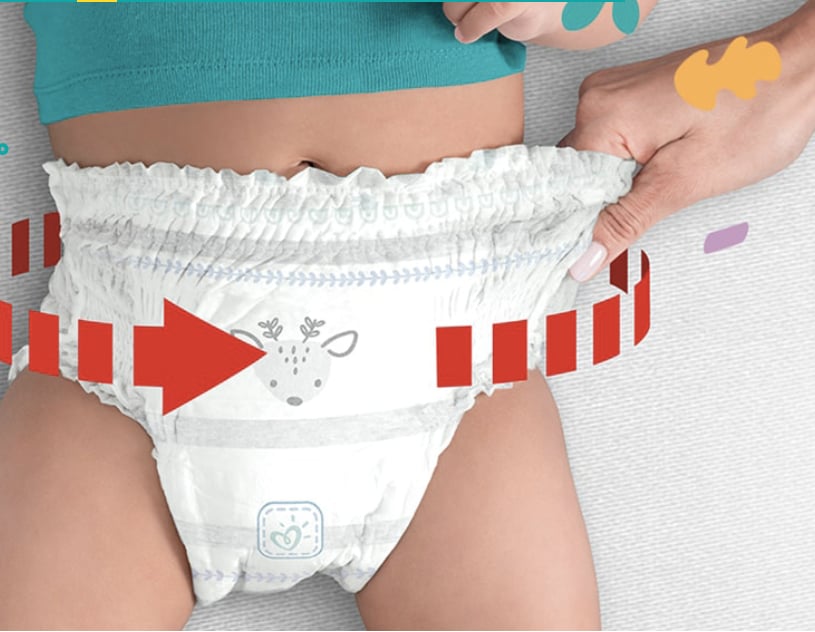 Something happens when your baby graduates from the blob phase to one that involves a combination of climbing, scooting, crawling, rolling, and running. Not only are you exhausted, but their diapers seem to be spent as well. Often, as babies become more active, they have more diaper-related accidents.
That's why Pampers has just launched a new line of diapers with a comfortable, wrap-around stretchy waistband that adapts to every move a baby makes. The brand is so confident in its newest collection that it's saying the diapers are "just like they're wearing yoga pants."
You know, yoga pants you can pee and poop in.
The biggest difference parents will notice with the Pampers Cruisers 360 Fit is its no-tape design. Much like a traditional pull-up diaper, you pull it onto the baby instead of fastening it at the sides. The benefit? It's a more comfortable fit and gently seals around baby's legs to prevent leaks where they happen most. The downside? To take the diaper off, you tear along the sides — so you can't easily take a peek in to see if they need a change or not without ripping.
Still, for those especially active babies and toddlers, it's a surefire safeguard against poopsplosions shortly after a little baby downward dog.
The new dermatologically tested diapers, which are now available online and at major retailers nationwide, are available in sizes three through six for a suggested retail price starting at $12. Now, if only our yoga pants had this many special features.