Pepperidge Farm Goldfish Crackers Recall July 2018
Recall Alert: 4 Different Kinds of Goldfish Crackers Pulled From Shelves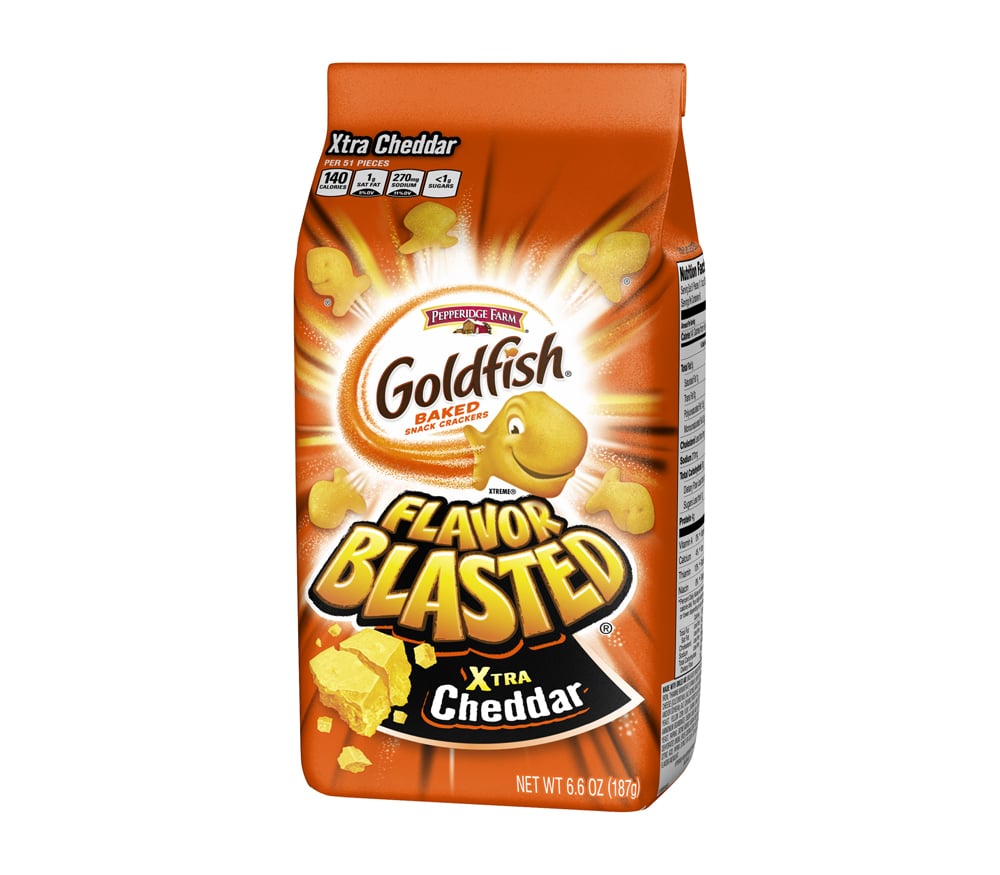 On July 21, several Ritz snacks were recalled over possible salmonella contamination, and now certain variations of Goldfish crackers are being recalled for the same reason. Pepperidge Farm announced on July 23 that it's pulling four different flavors of the popular snack, which were distributed throughout the United States. In a press release, the company stated it was announcing a voluntary recall of the following varieties:
Flavor Blasted Xtra Cheddar
Flavor Blasted Sour Cream & Onion
Goldfish Baked with Whole Grain Xtra Cheddar
Goldfish Mix Xtra Cheddar + Pretzel
"Pepperidge Farm initiated an investigation and, out of an abundance of caution, is voluntarily recalling four varieties of Goldfish crackers. The products were distributed throughout the United States," the statement reads. "No illnesses have been reported. No other Pepperidge Farm products in the US are subject to this recall."
The Goldfish manufacturer is urging consumers to throw out any affected products or to return them to the original place of purchase for a full refund. If you or anyone in your family has consumed these snacks, be aware that common symptoms of salmonella include abdominal cramps, fever, and diarrhea.