Photo of Baby's Butt Banned From Facebook
Should This Mom's Photo Be Banned From Facebook?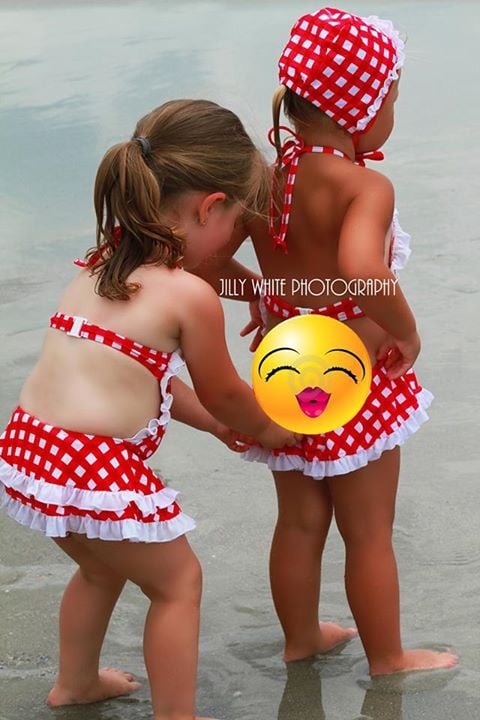 There's something supercute — and supercontroversial — about a baby's naked bottom, as North Carolina mom Jill White recently learned. Last week, the professional photographer posted a photo of her daughter to Facebook. Inspired by a 1950s Coppertone ad, White captured a girl pulling down the daughter's bathing suit, exposing her tan line and bare bum. Apparently, some Facebook users found the photo offensive and reported it, prompting a representative from the site to contact White and ask that she change her account setting to private or take the photo down. She chose a different option: she ignored it.
White said she found nothing in Facebook's terms of use suggesting that such an image would fit the criteria of nudity. But because she ignored the site's request, she was banned for 24 hours and the photo was removed. When she was allowed access again, White reposted the photo — this time, with an emoji covering her daughter's behind. While White does not regret posting the photo, she says she will be more conscious in the future.
"I do think most moms would see it as harmless, but I also understand where the protection comes in as well," White told POPSUGAR Moms via email. "I feel my biggest mistake was not setting the privacy setting to friends only. I sure will pay more attention in the future with my own personal photos."
What do you think about Facebook's decision? Let us know by voting in our poll and posting in the comment section below!
Source: Facebook user Jill White