Photos Show Both Sides of Postpartum Depression
With Just 2 Photos, This Mom Shows What It's Really Like to Have Postpartum Depression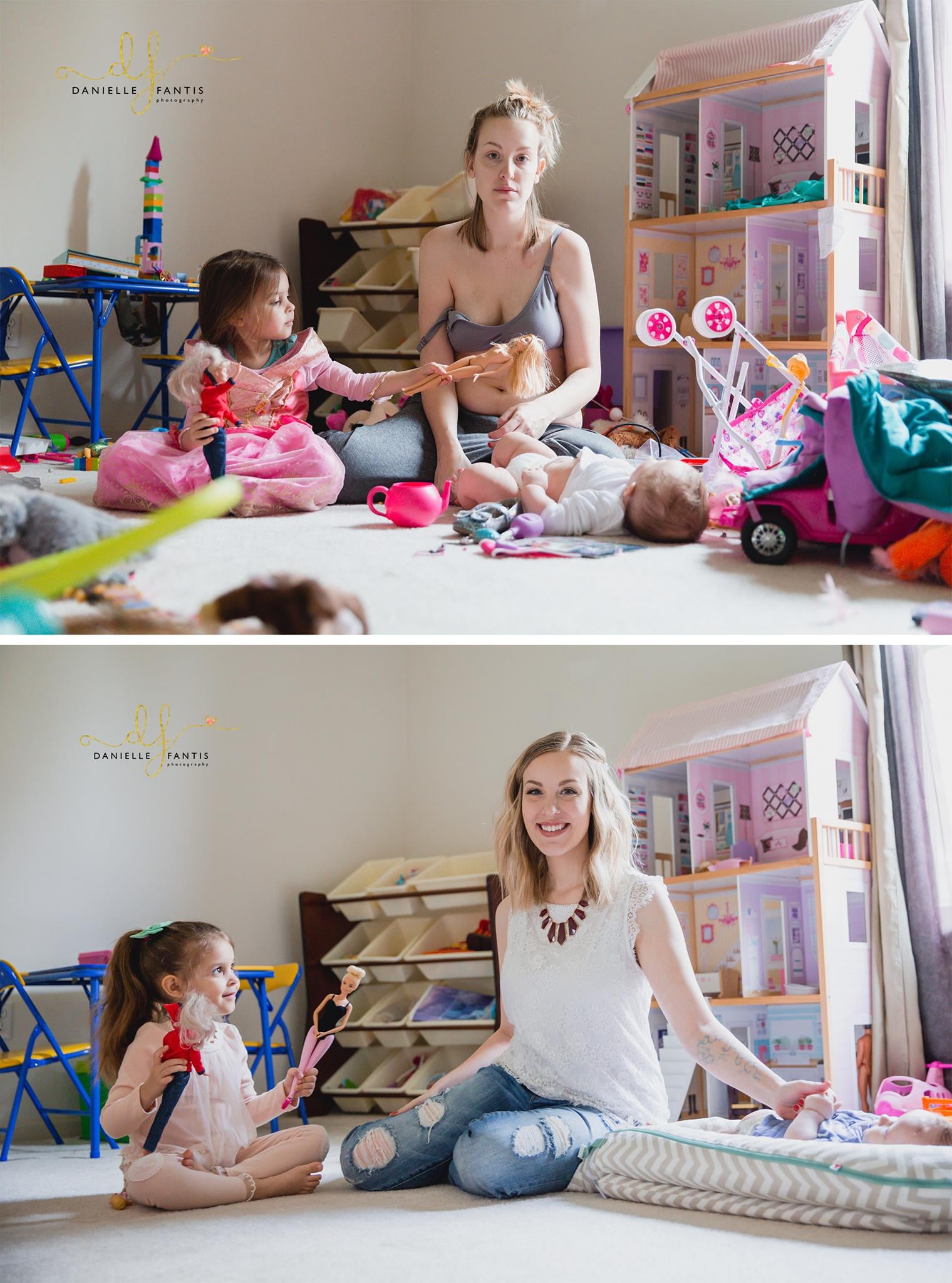 You'd never know it by looking at her Facebook feed, but Kathy DiVincenzo has postpartum depression. Like many of us who hide our true selves behind highly curated photos and filters, this mom of two has suppressed a side of her that's just as real as the one she lets the rest of the world see.
"I work twice as hard to hide this reality from you because I'm afraid to make you uncomfortable," Kathy, who also suffers from anxiety and obsessive-compulsive disorder, wrote in a moving Facebook post. "I'm afraid you'll think I'm weak, crazy, a terrible mother, or the other million things my mind convinces me of and I know I'm not alone in those thoughts."
To better describe her dual realities, Kathy posted two photos of herself — one, the vision of motherly perfection, and the other, an honest look at what those first months of new motherhood often look like . . . exhausted, erratic, unhappy.
"I feel like it's time to show you what that can really look like, not just the side of me that's 'Facebook worthy," she continued. "The truth is, both of these pictures represent my life depending on the day. I would only ever comfortably share one of these realities though and that's the problem. The only thing more exhausting than having these conditions is pretending daily that I don't."
Her goal in sharing her true self — or selves, rather — with the world?
"We need to stop assuming that the postpartum period is always euphoric, because for one in seven it's not," she said. "We need to start asking new parents how they're doing in a deeper way than the normal, 'so how are you doing?' that triggers the knee jerk, 'everything's great!' response."