Planning a Family Potluck
The Tyranny of the Family Potluck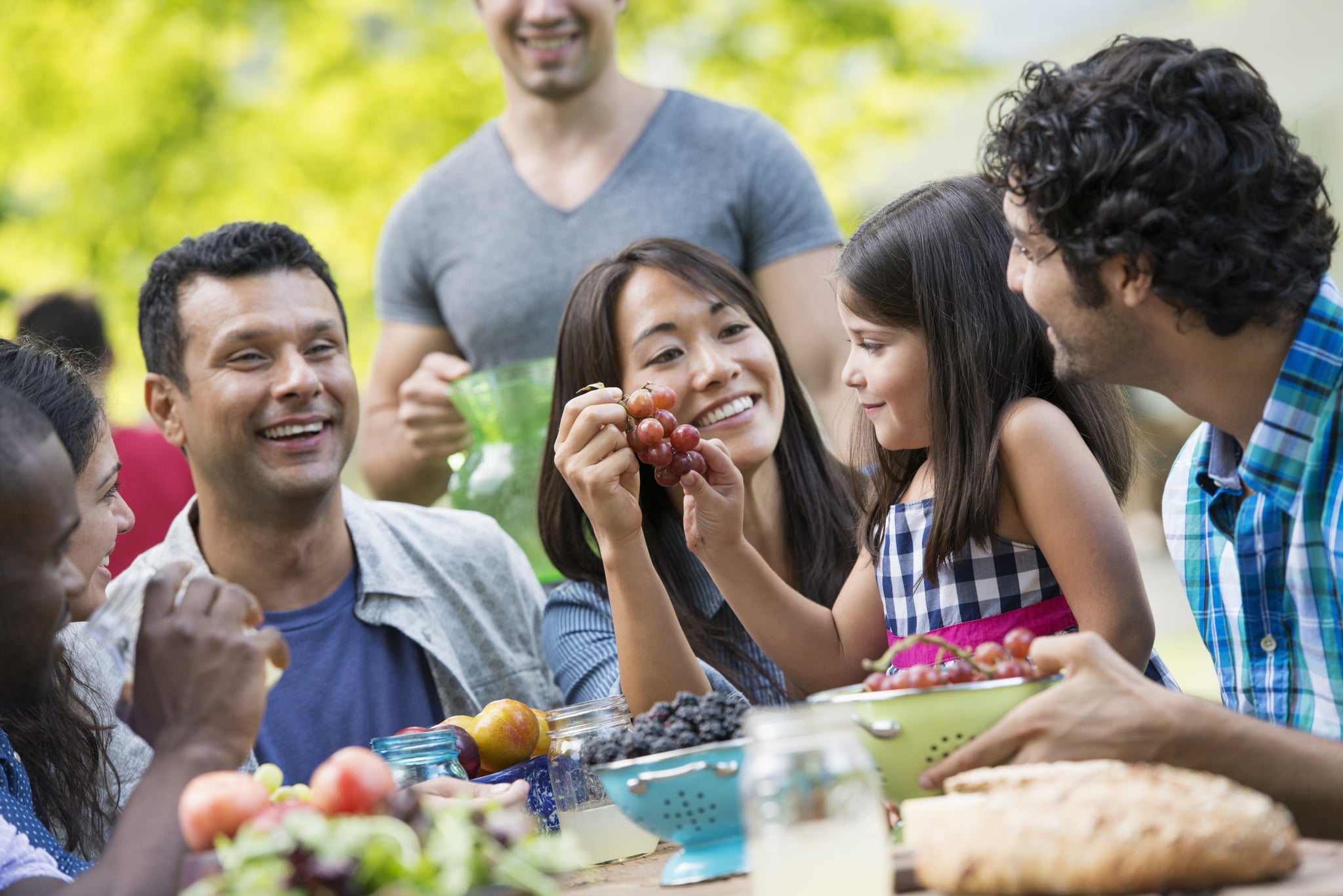 In the beginning, I was OK with it. It was a great idea. Easy. You met up with people to hang out, and the cooking duties were shared. You brought a dish. Simple. Surprising. Everyone had new things to eat. There was no real cleanup, especially if you never found your plastic bowl again. No one had to sit down or pay attention to whether the children actually ate. They called it potluck — something that reminds me of all those church picnics as a child.
Except now I know better. I know my friends' dishes. I'm sure they are tired of mine. (Cucumber salad, anyone?) Sometimes my role is brutally simple: the bringer of orange juice (brunch). I feel pretty good if all that's required, on a Saturday, is a six-pack or a bottle of Sauvignon Blanc. We have a liquor store around the corner. I'm capable of that. It's hard to buy a bad Sauv Blanc. But right now, it's the end of the school year, which coincides with great weather and grilling season. Everyone wants to have a BBQ. Parties abound. Just about every social or organized event we attend in our family life involves potluck. I'm not sure why this is. WHY IS THIS? Has anyone thought about hanging out, ever, without food? There's that nice set of hours between 2 and 6 when no one actually needs solid calories.
I cook for my family, my husband loves to cook, I love to have people cook for me, and I am all for collaborative events. Except not for every. Single. Event. I used to host a little, and now, I never host, because I don't want to ask people to bring something. Yes, I know it's easy. But what's a parent's lifetime average, here, of potluck contributions? There's International Night. There's the choir banquet. There's your block party. The one food-free space in our lives is soccer, at which snacks are actively discouraged. I am grateful.
By the time June rolls around, there's a predictable curve to my prepotluck mental exercises. A week or two before the potluck, I am so happy to bring a dish. I think about it with pleasure. I think big, maybe I'll make an arugula and prosciutto salad with tomatoes, garlic, and balsamic. Add some beans. I can taste it, and it sounds really good. Then, depending on how many emails you send me about said potluck, I may begin to rethink my commitment. About midweek, I begin to consider how much shopping time is required for arugula salad. Can I make it in a morning or in a nap time? I wonder, does this crowd like arugula? I hem and haw. I look at what's in the fridge. Might be enough for a salad there. That ranch dressing someone left in my fridge is probably fine. It's peanut free, too.
Two days before potluck, I reconsider. You know, cucumber salad, that's easy. I wish, once again, that I had mastered crockpot cooking. One day before potluck, it's crunch time. I regret volunteering. I curse volunteering. When did volunteering take up more mental space than a full-time job? Why is everything a potluck? Why can't we do pizza? I consider buying some coleslaw from our neighborhood store. Or that broccoli salad with almonds that everyone knows came from Wegmans. I'll just pick something up, I tell myself.
Except, in the very soul-crushing nature of potlucks and pride, I CANNOT. I cannot allow myself to just "pick something up." But now, it's too late for arugula salad. I need cucumbers and lemons, and I need them now. I resent the whole affair and the 50-mail-long Gmail chain that everyone keeps chiming in on to ensure there's no overlap and not too many carbs. I hope they have good beer. I just want carbs. Maybe we'll all get a cold this weekend. No one likes potluck dishes from people with colds. The day of the potluck, well, I summon up some courage and make something, anything. I attend, head high.
Have you ever seen an end-of-year potluck? Bags of chips. Lots of them. Tortilla, mostly. No salsa. A plate of grapes or a watermelon. Crackers without cheese. People stand away from the table, chatting loudly, so we can all pretend that the food is not even there. The real challenge of potluck season? It never ends.