Police Officer Buys iPad For Little Girl
Police Officer Buys an iPad For Little Girl Who Sacrificed Her Lemonade-Stand Sales For Her Family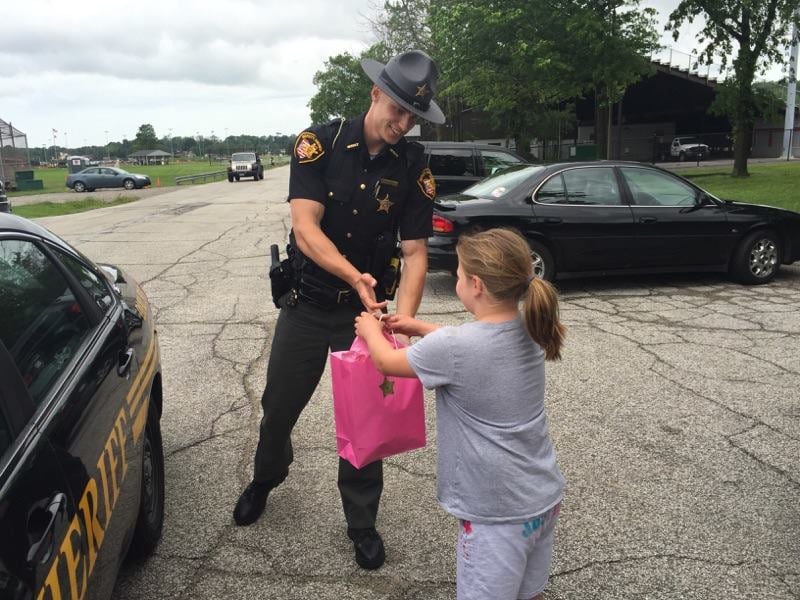 When Lake County, OH, Sheriff's Deputy Zach Ropos spotted a little girl standing behind a lemonade stand along his route, he didn't shut it down like police in Texas did earlier this month. He got out and bought a cup of lemonade and asked the 9-year-old what the proceeds would go toward.
"I see a little girl come running up to my police car," Ropos told ABC News. "She hands me a glass, I hand her a few bucks. I asked her what she wanted to do with the money ... she said she'd get an iPad, to help with school and play games."
After paying her $3 for a $.50 cup of lemonade, Ropos went home and fired up an old iPad he had laying around, but it was so old that it couldn't be updated. So the officer went to the store, and with the help of the store, he purchased a new one. The next day, he went to meet the girl and gave her the gift. When he asked the girl how much money she'd saved, she said only a little bit because her mom needed gas for her car and the daughter helped her out by giving her money from her lemonade-stand sales.
"When she told me she gave the money to her mom ... that's when I almost started crying because of how great of a kid she really was," Ropos said.
The officer's police department posted a photo of the moment Ropos gifted the girl with the iPad, and the photo already has more than 9,000 comments and 32,000 shares. To say this police officer is a hero for his community is the understatement of the century!