Premature Baby Born on Vacation
This Mom Gave Birth to a 1-1/2-Pound Baby Unexpectedly on a Cruise Ship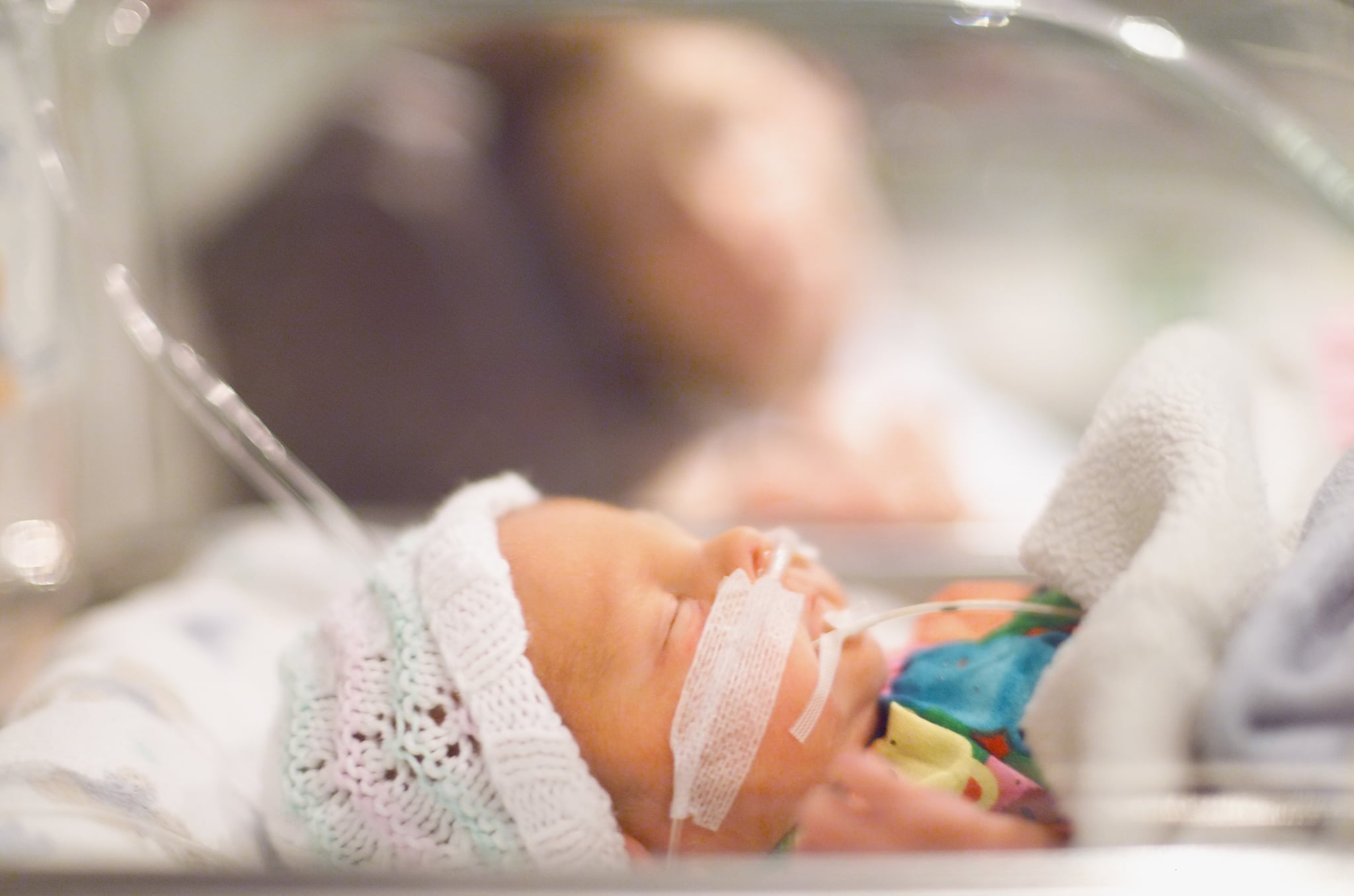 Vacationing four months before an expected due date seems like a reasonably safe time frame, so Emily Morgan thought. On Aug. 30, the Utah native and her husband, Chase, and 3-year-old daughter boarded a cruise ship in Fort Lauderdale, FL, for a one-week voyage. Emily's doctor had approved the trip to Puerto Rico, St. Barts, and St. Kitts since her due date wasn't until Dec. 19. But less than two days in, she began to experience unexplainable contractions.
Emily explained to People that the two doctors aboard had told her that she couldn't have the baby, being 100 miles away from land. Despite their warnings, Emily's son, Haiden, was prematurely born a few hours later in the ship's medical center, weighing only 1 1/2 pounds.
"After he was born I kept asking if I could see him," Emily told People. "Finally, 45 minutes later they came back in and said, 'He's alive, but we don't expect him to live. He's not breathing well.' I wanted to see him, though, whether he was dead or alive."
Haiden laid in a hospital bed wearing an oxygen mask and a couple towels, feeling cold to the touch, as Emily recalled. The doctor kept advising her not to touch the baby and saying he was "fine." But instead, Emily and her husband did what they thought was right and with whatever resources they could find, like warming Haiden up with a maxi pad on his head and heating a saline pouch every 90 minutes to tuck into his towels.
"We kept him close to our bodies and monitored him," Emily said. "They didn't expect him to live so they didn't pay very much attention to him. But we did."
The couple remained hopeful and reassured their new baby that he would make it through. The ship arrived in Puerto Rico two hours early, where Haiden was then flown by Life Flight to a Miami hospital on Sept. 4. Since then, Haiden's lungs have developed well for his size, which is now 1 pound, 15 ounces — 6 ounces heavier since his birth. Emily and her husband are still unable to hold their newborn, but doctors are optimistic that the family can take Haiden home by the end of October.
The Morgan family's battle to save Haiden's life at sea to land has been an emotional and terrifying journey, to say the least, but their ongoing positivity and love despite the odds have resulted in such an inspirational story with a hopeful ending.